Dream Big Basketball Camps
Dream Big Basketball Camps
Dream Big
Our philosophy is simple. Give girls a basic understanding of the game of basketball while instilling in them life's lessons and the qualities and characteristics that will enable them to be successful as young women in today's world. We strive to create an atmosphere that is educational but at the same time one that embodies a social, friendly and entertaining atmosphere. In others words "FUN"!!
Our camps offer on-court drills and off court skills to not only make you a better basketball player but help develop confidence, character, and self-esteem.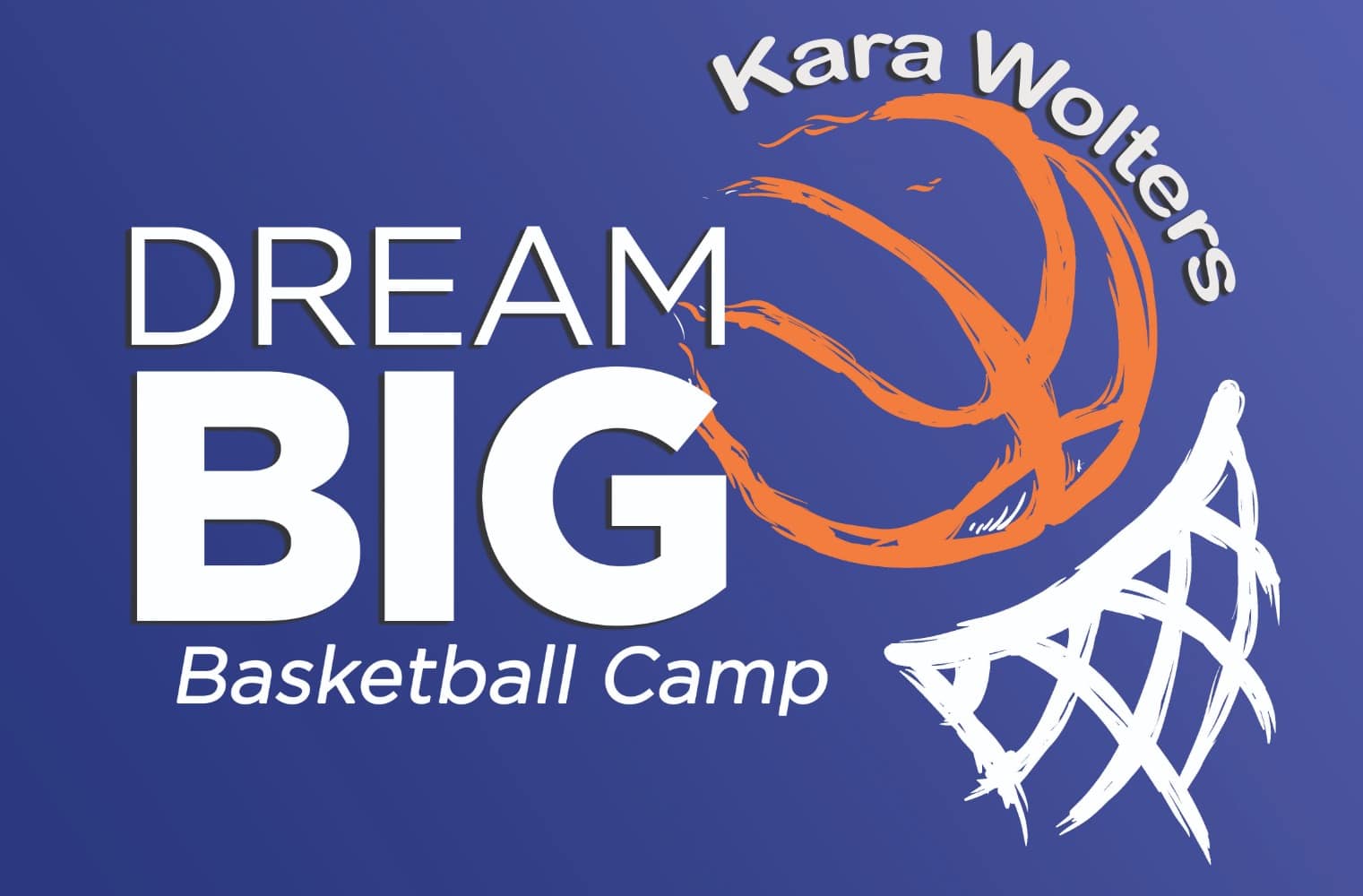 2021 Camp Information
We hope all families are doing well and looking forward to enjoying summer basketball.  As of now, Dream Big Basketball Camp is running the week of July 12- 16, 2021 in Middleton, CT and a second camp July 26-30, 2021 in Granby, CT at the Granby Memorial High School.  Registration is through the Granby Recreation Department & Vale and is now OPEN for both camps!   Come learn from UCONN great, Olympic Gold Medalist, and Women's Basketball Hall of Famer! See camp information below:
New Location: Granby Memorial High School
                                                    315 Salmon Brook Street                                                          Granby, CT 06035
Located on Routes 10 & 202, 1/2 mile south of Granby Center
Presented by the Granby Park & Recreation Department
Girls in Grades: 4-10 (as of 9/1/21)
Granby Online Registration: www.granbyrec.com
Registration Information: 860-653-8947
Camp Features:
Skills & Drills, Games, experienced coaches, Basketball FUN!
New Location: Vale Sports Complex
 1280 Newfield Street  Middletown, CT 
Date: July 12-16, 2021
Girls in Grades: 5-10 (as of 9/1/21)
Cost: $350 per camper ($335 until May1, 2021)
Vale online Registration:  https://valesc.com/vale-basketball-camps 
Contact Info: Ed@valesc.com
More Information
Camp Director:
Kristen Mahoney
Contact Information:
Email: info@karawolters.com
or Call: 508-472-5222
Dream Big Camps 2019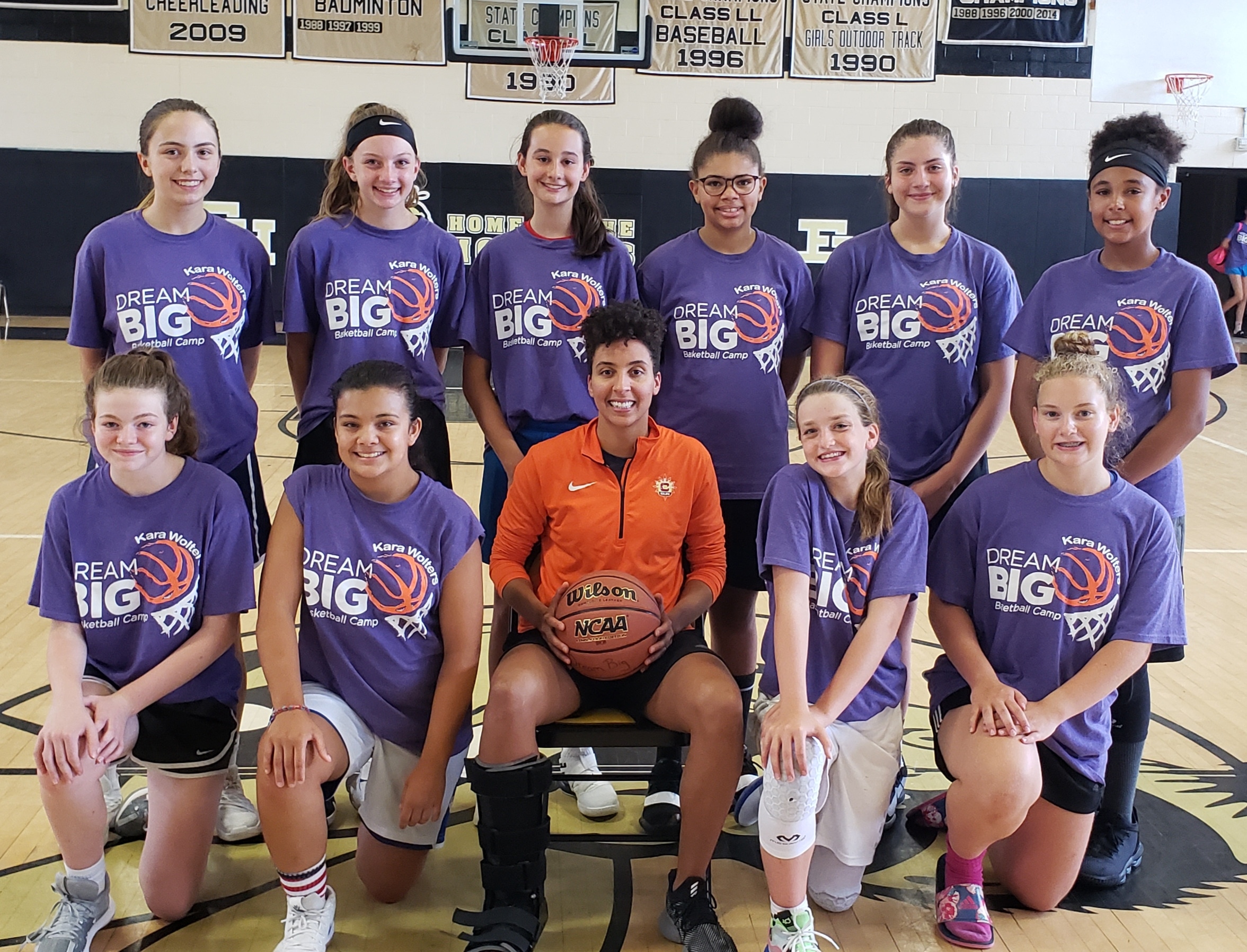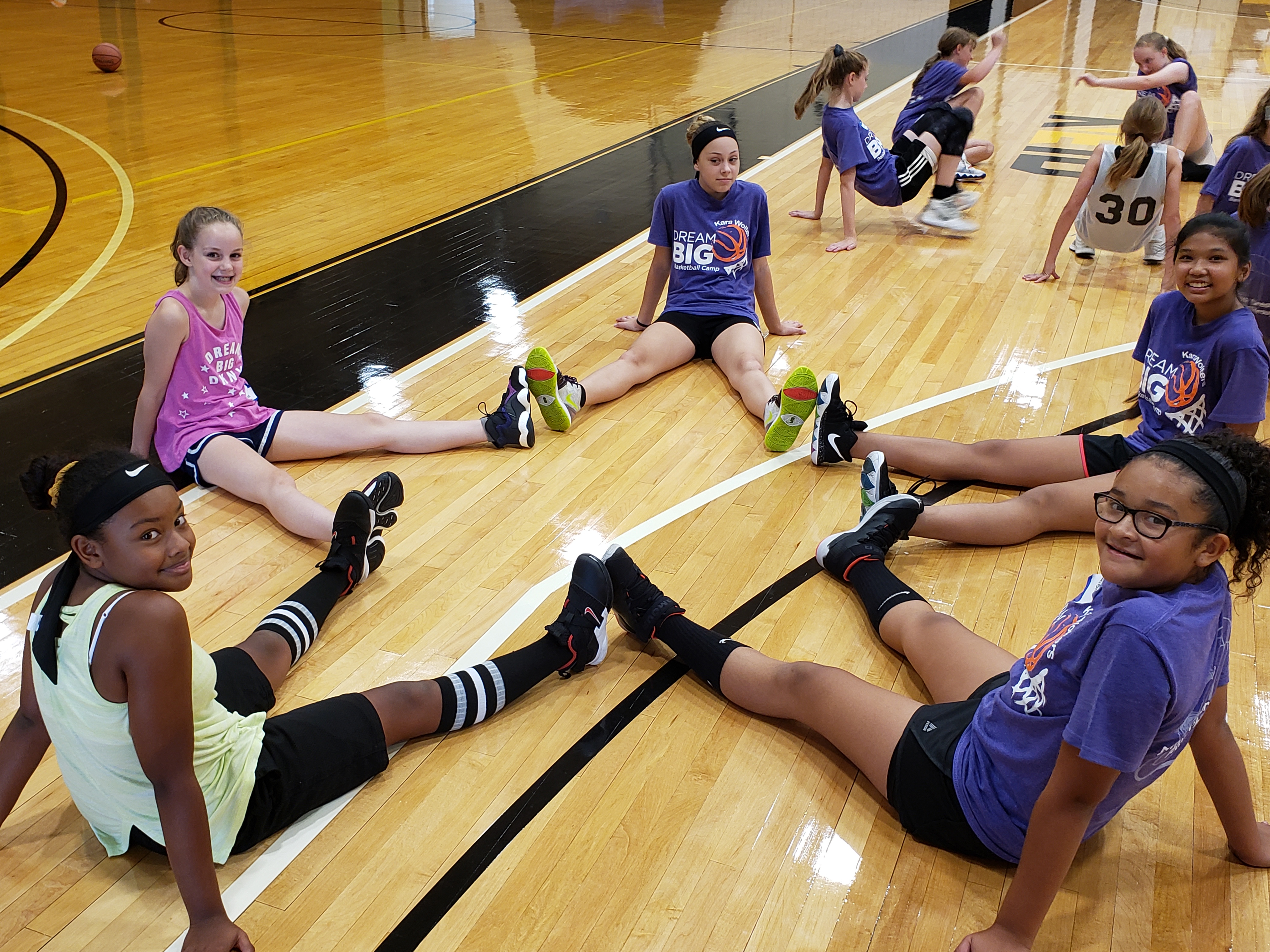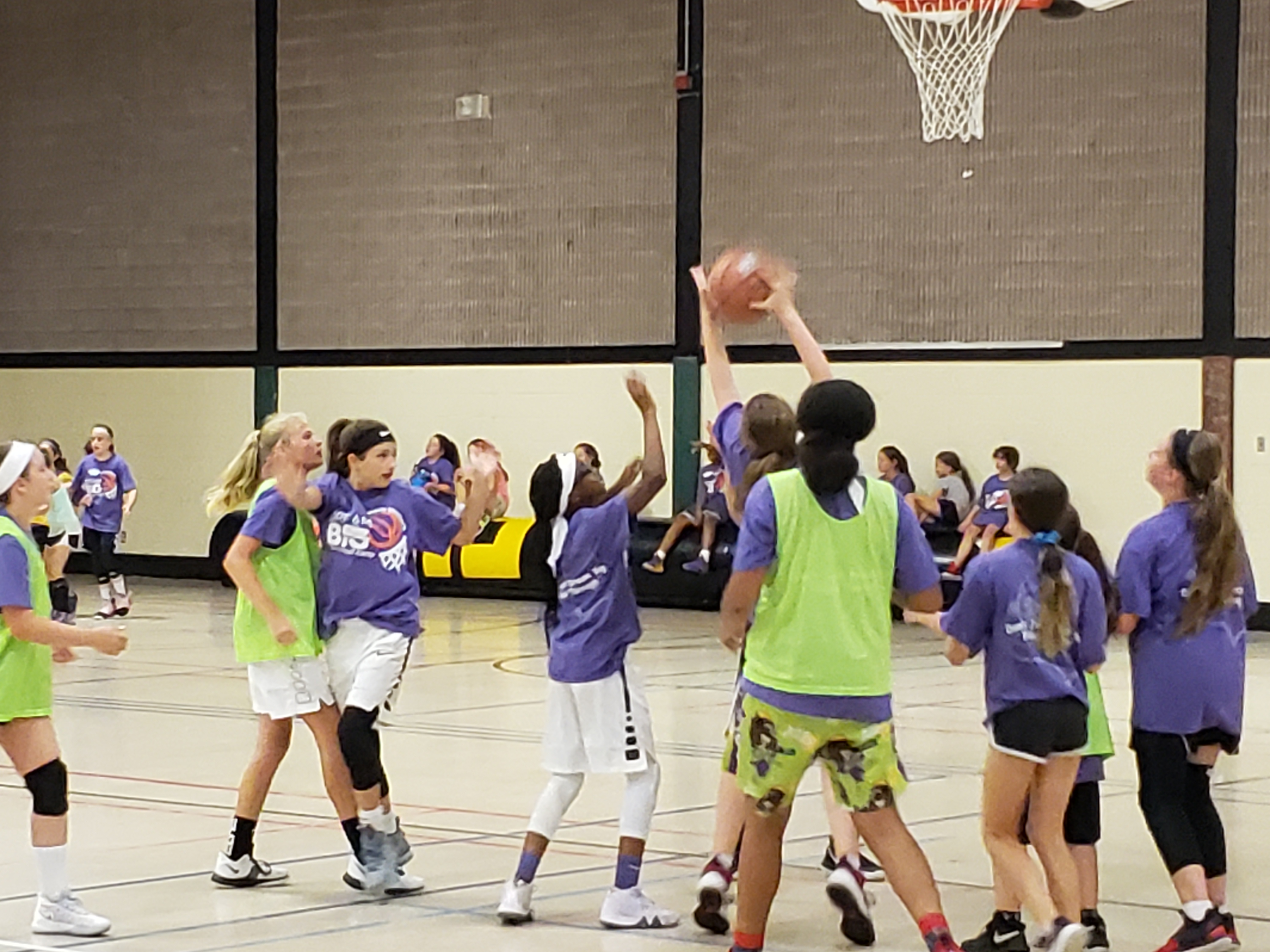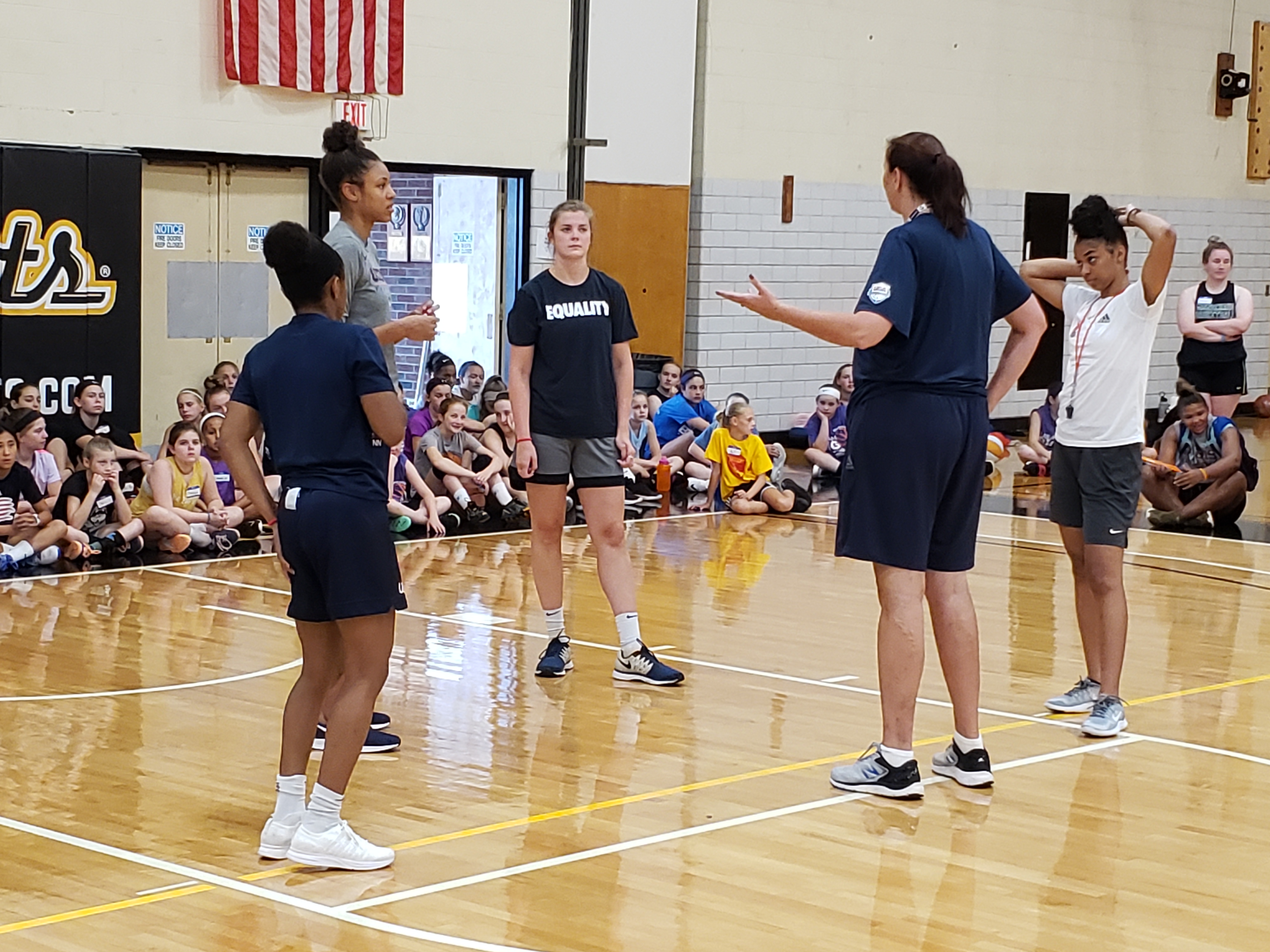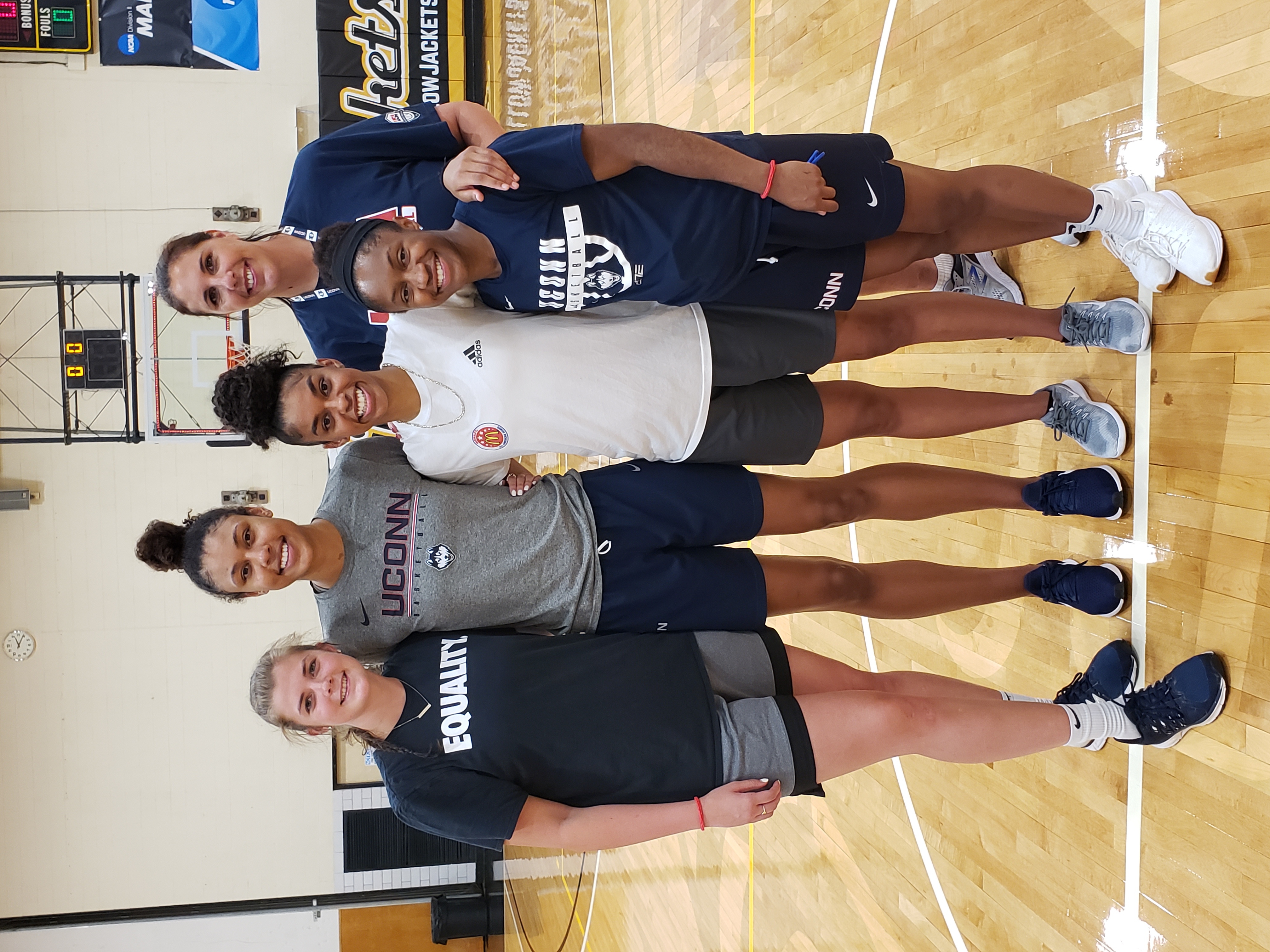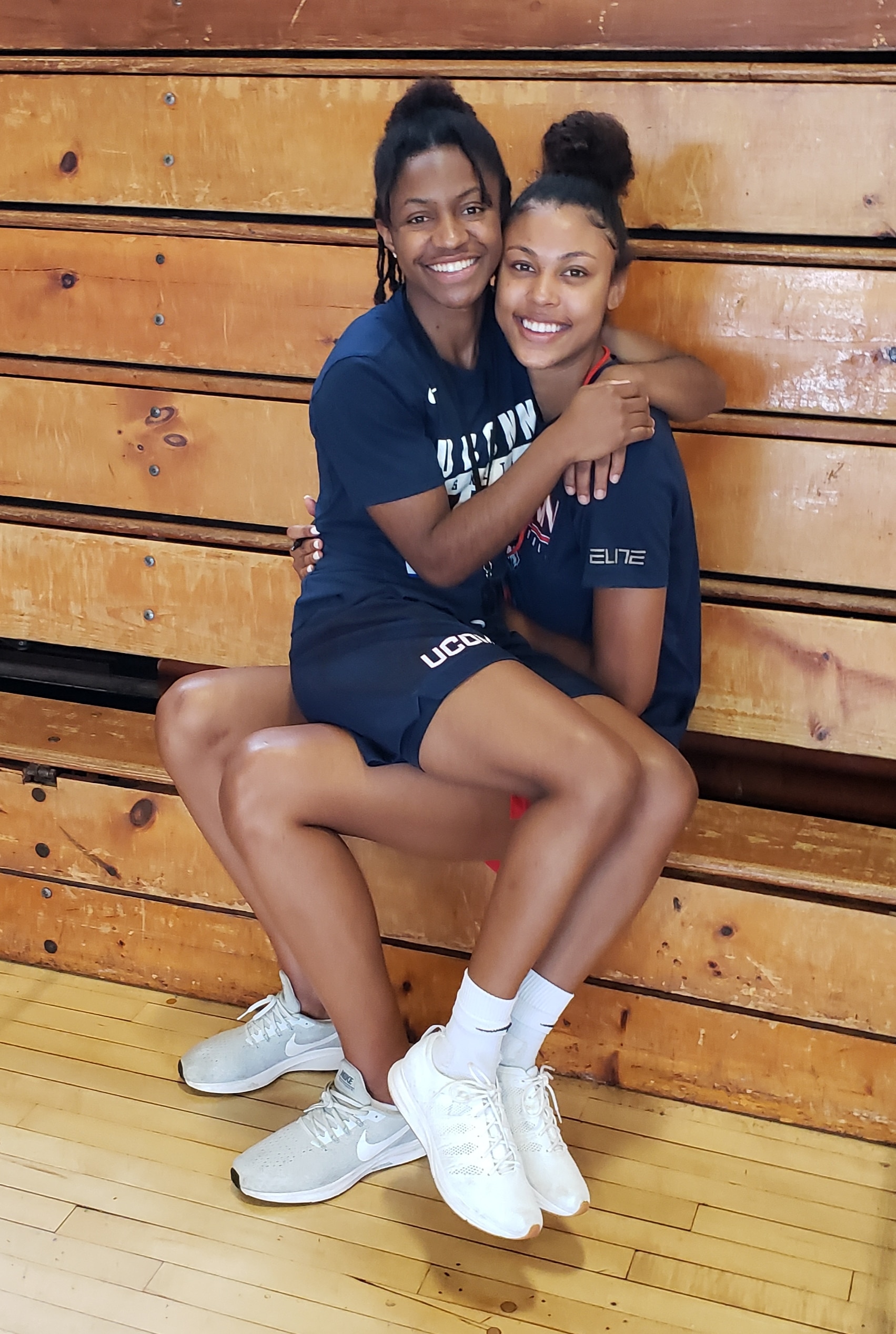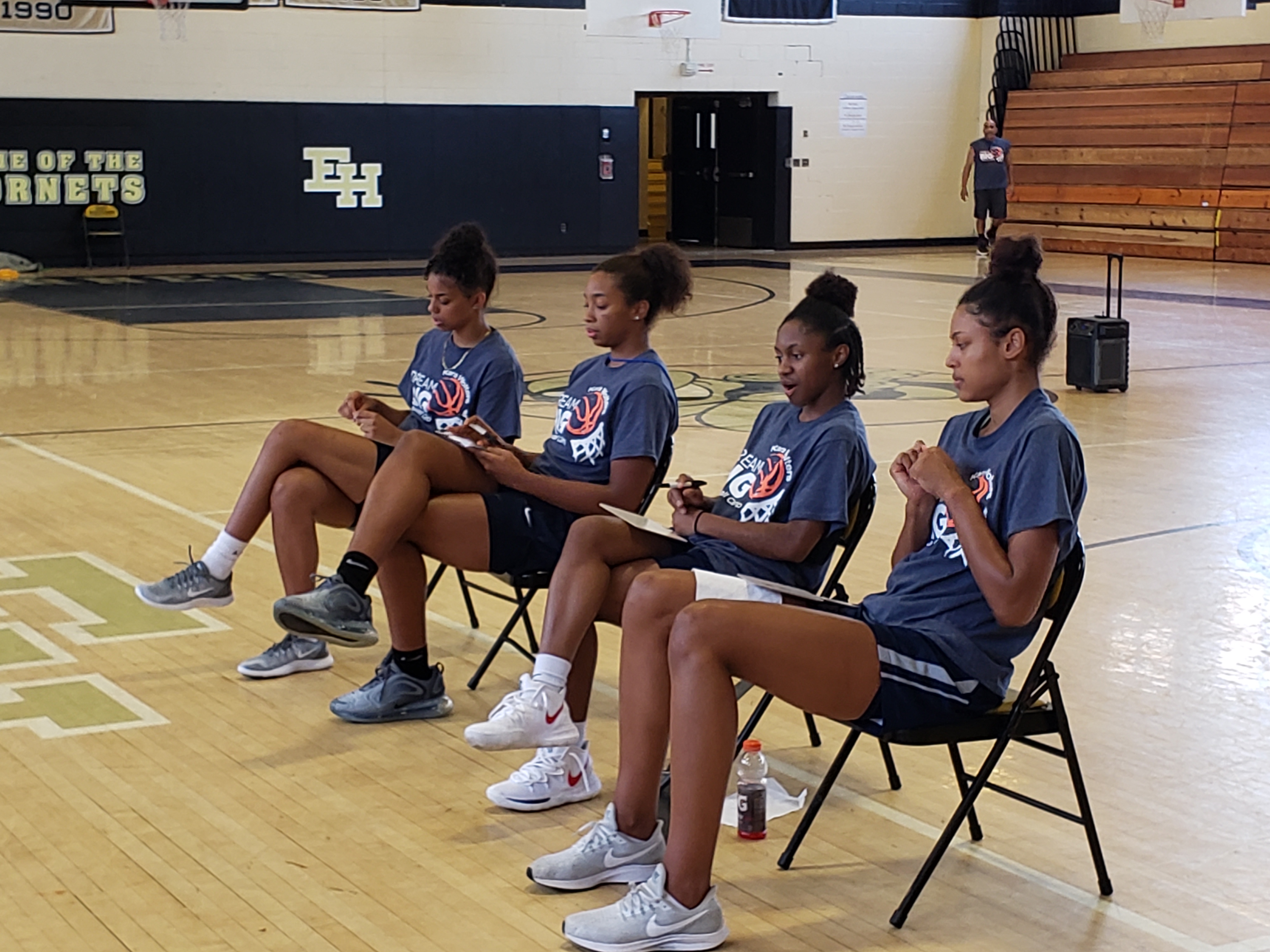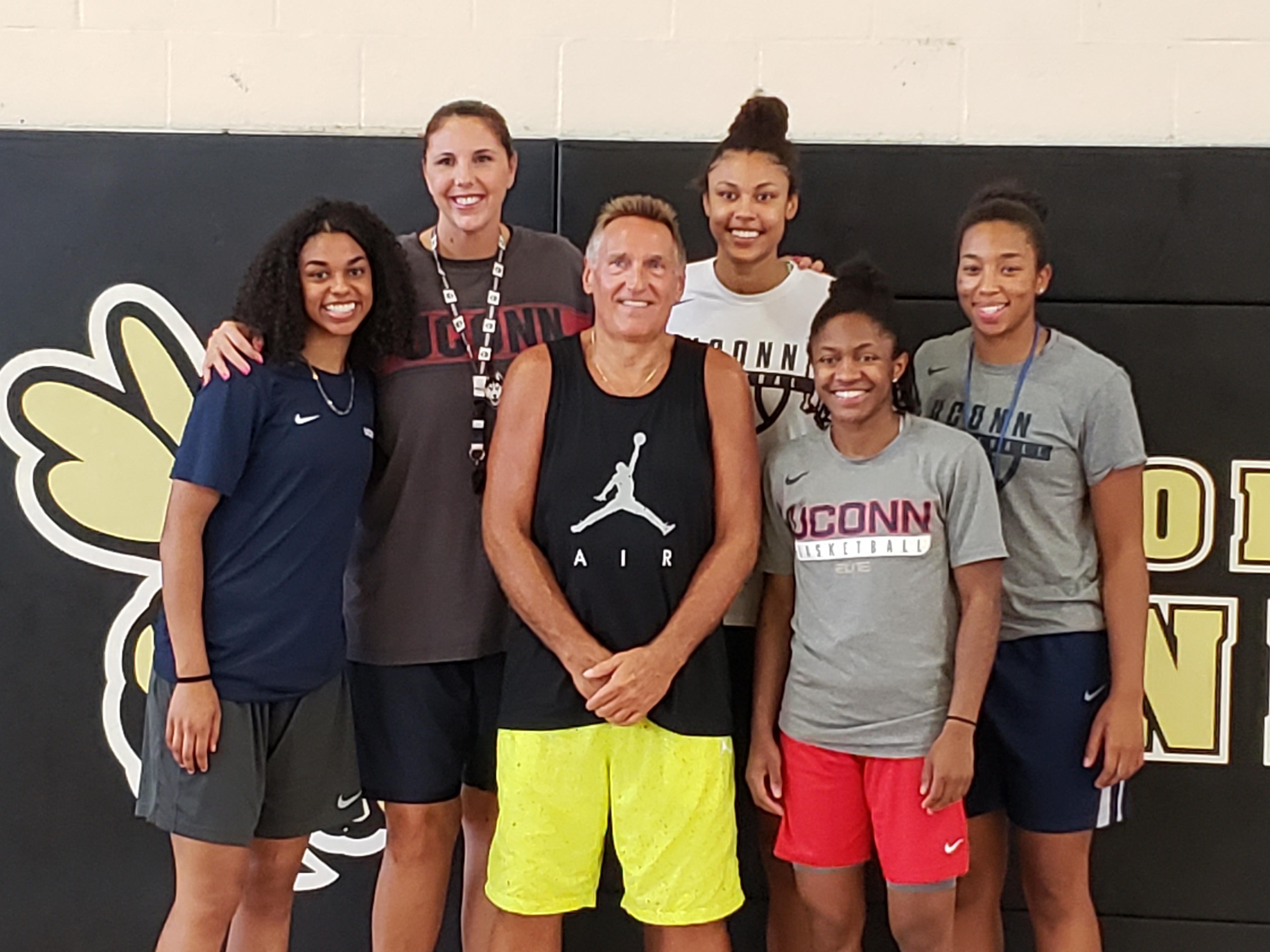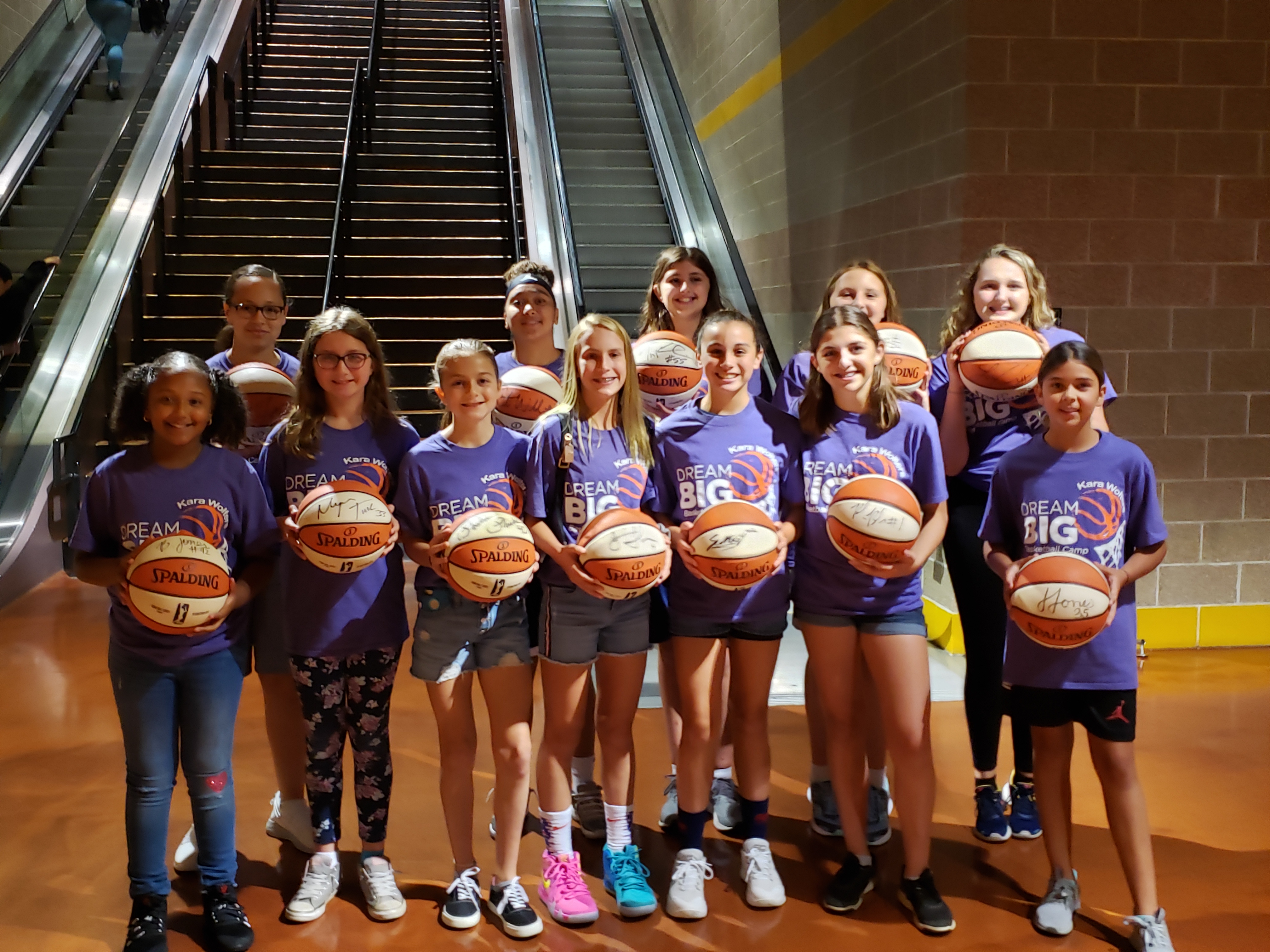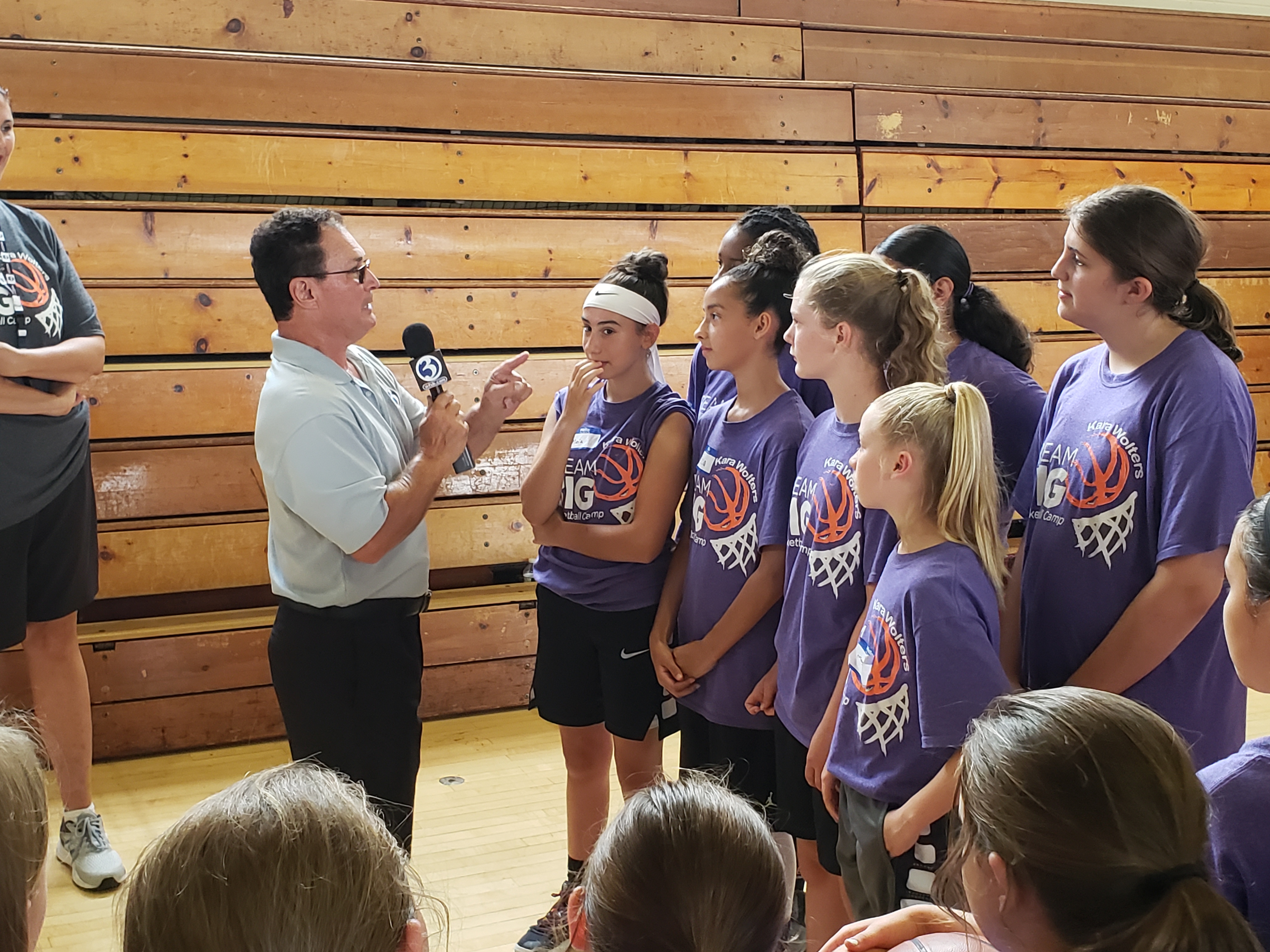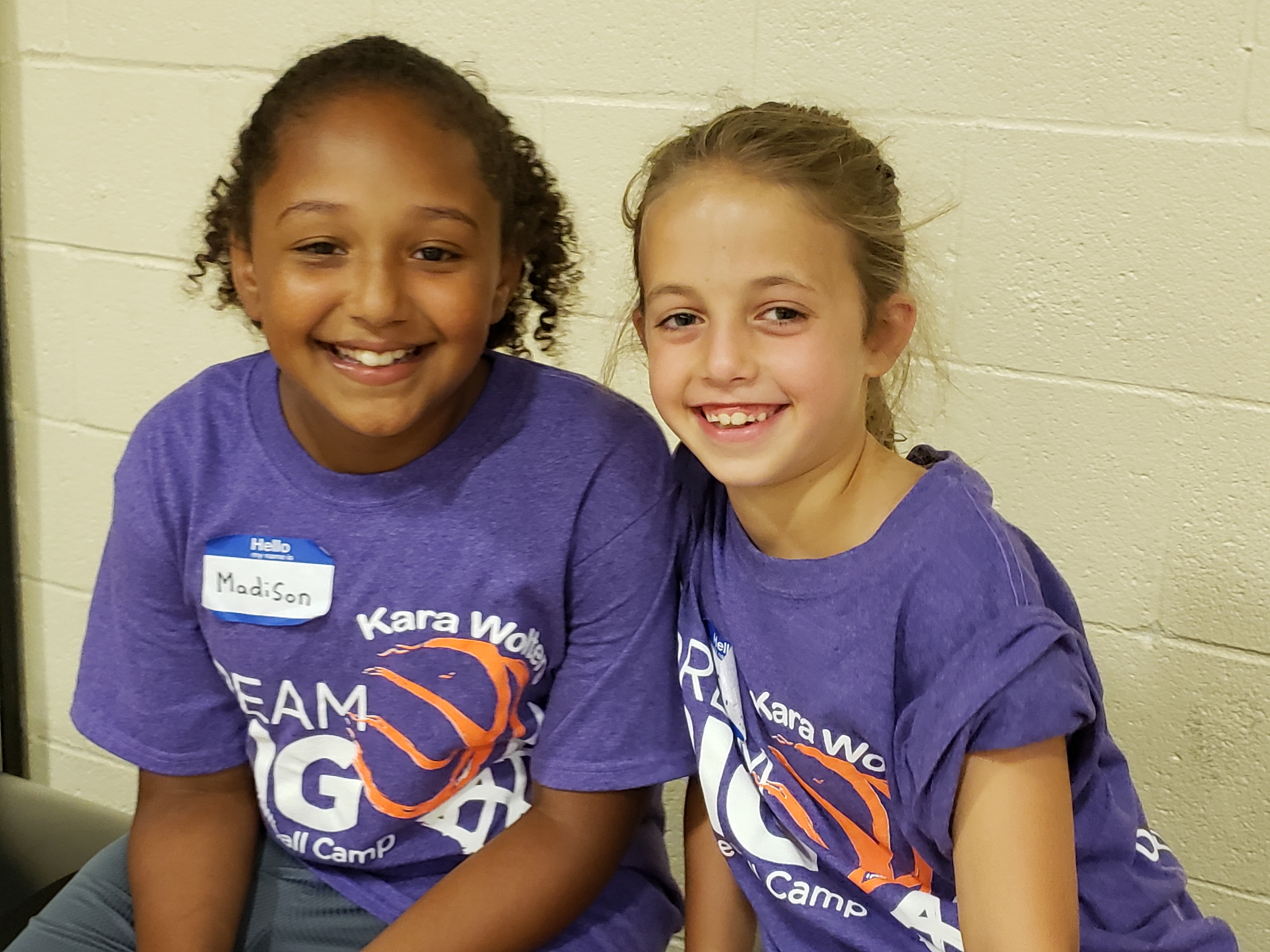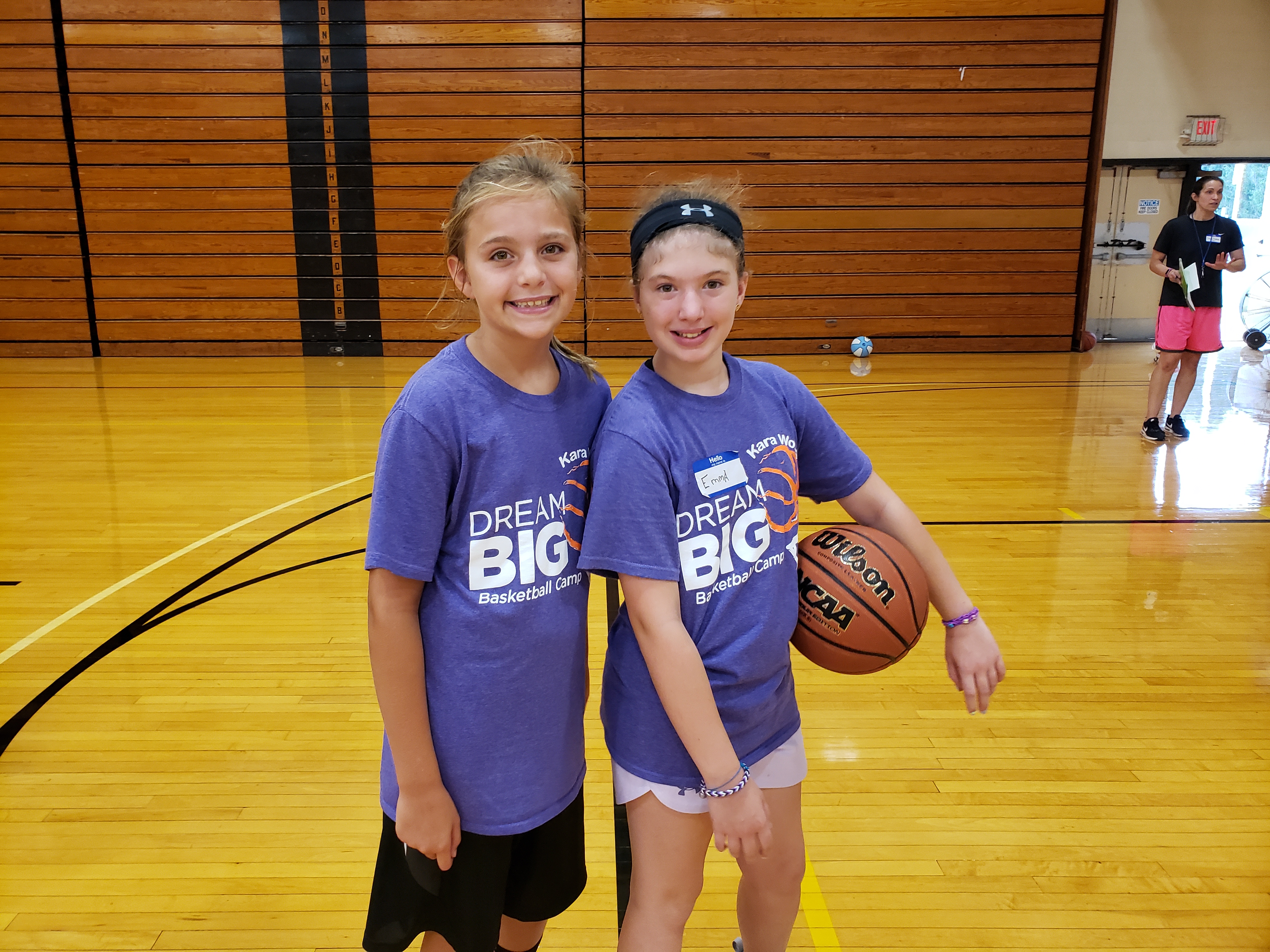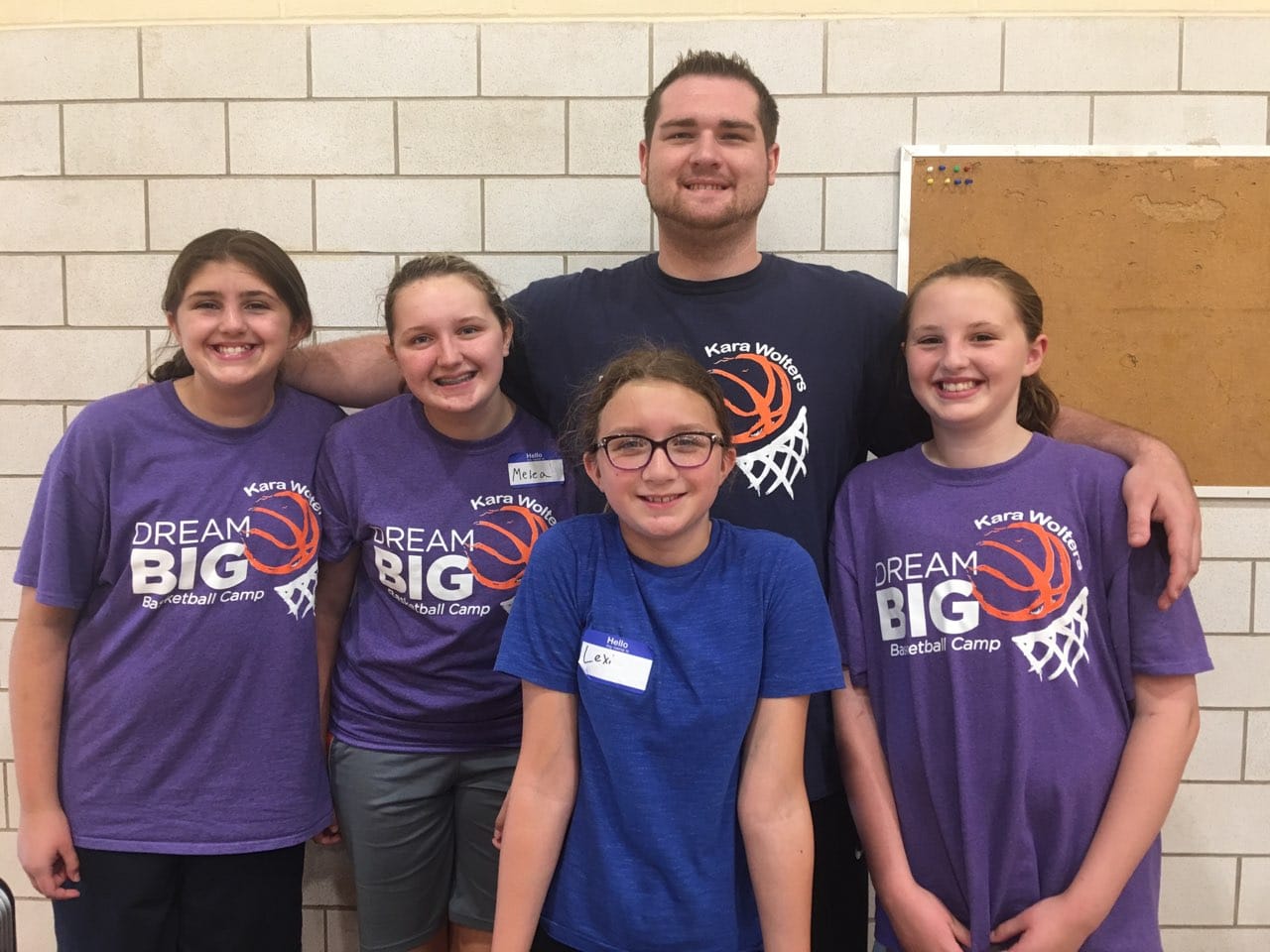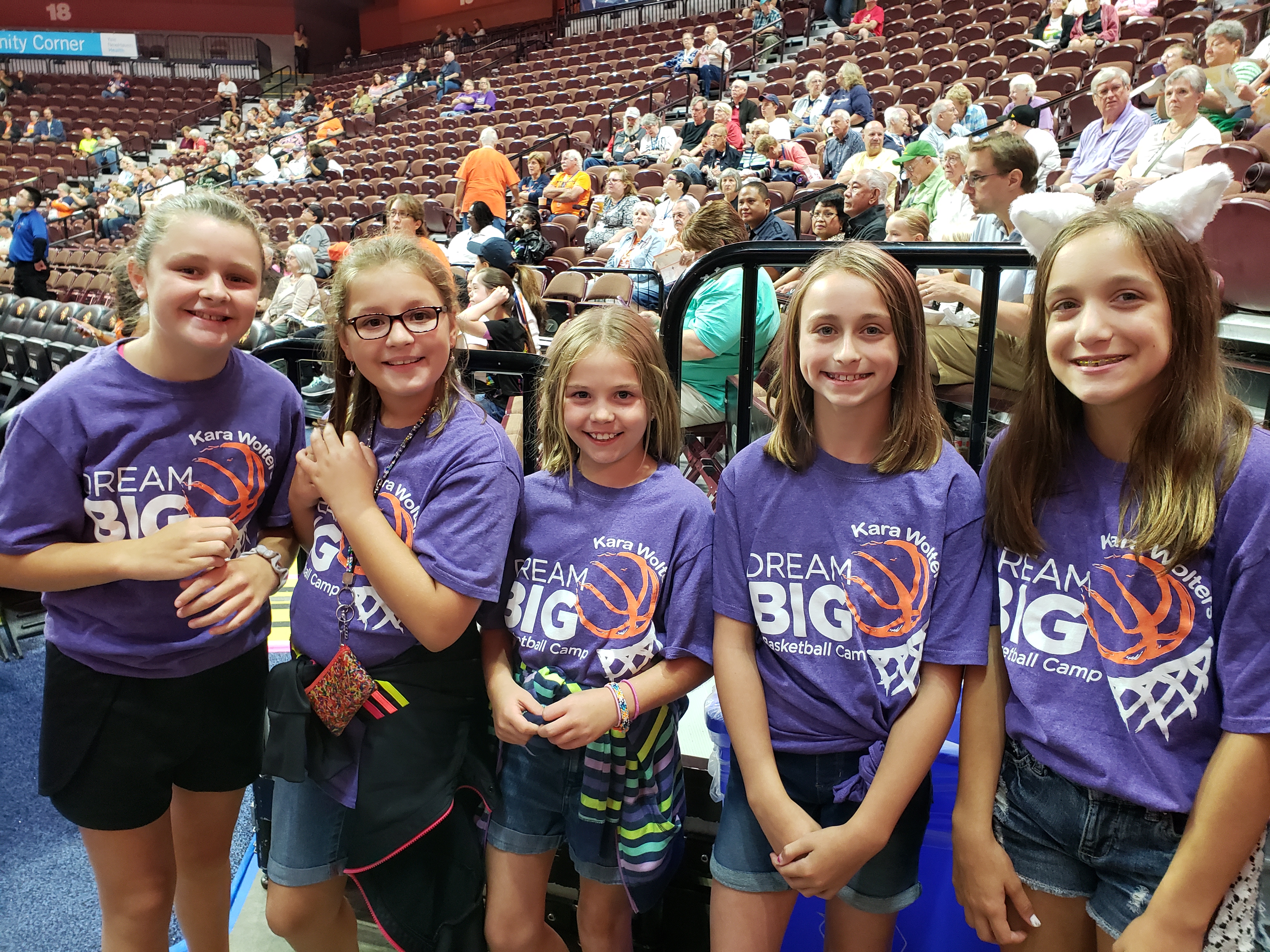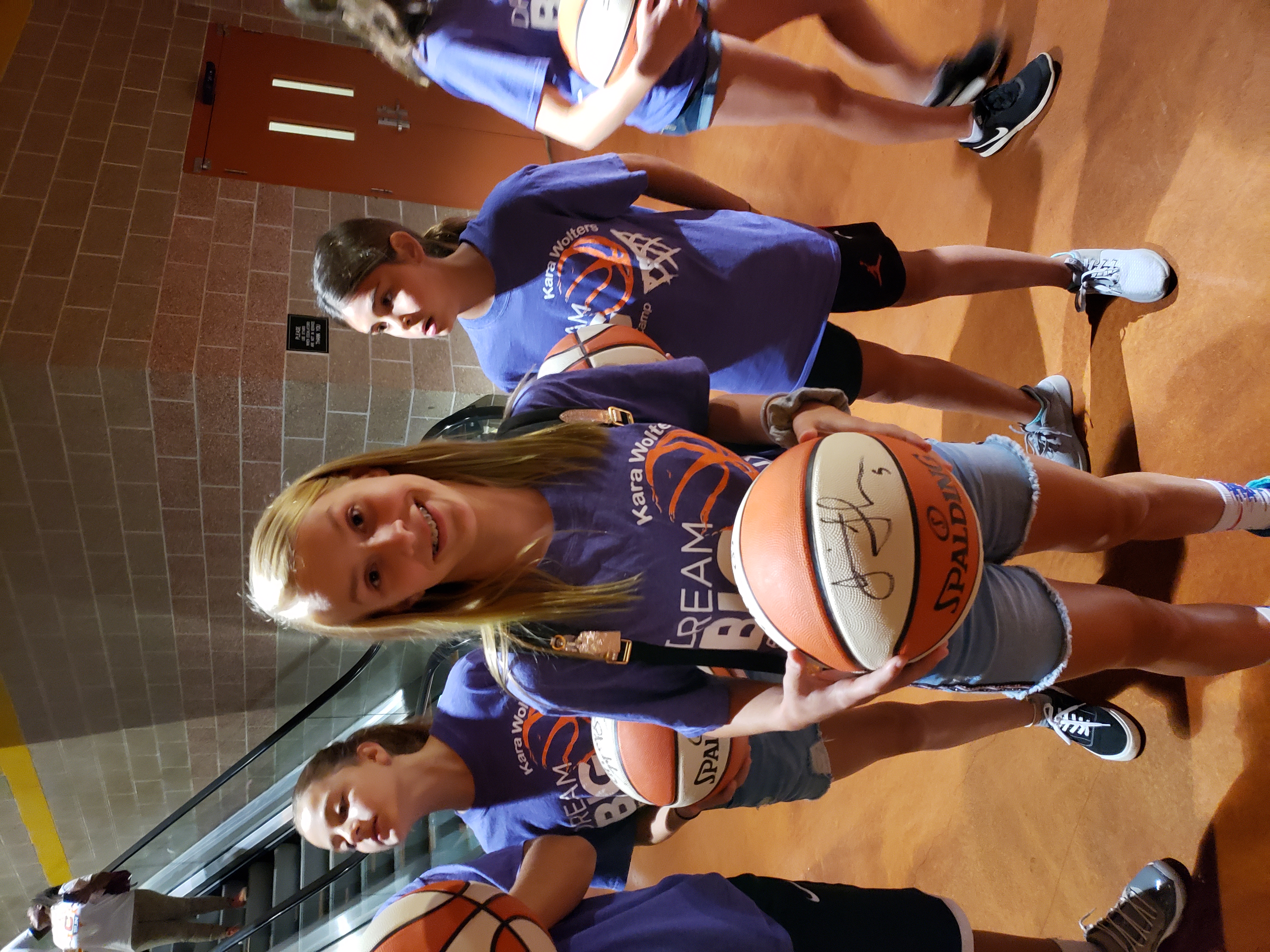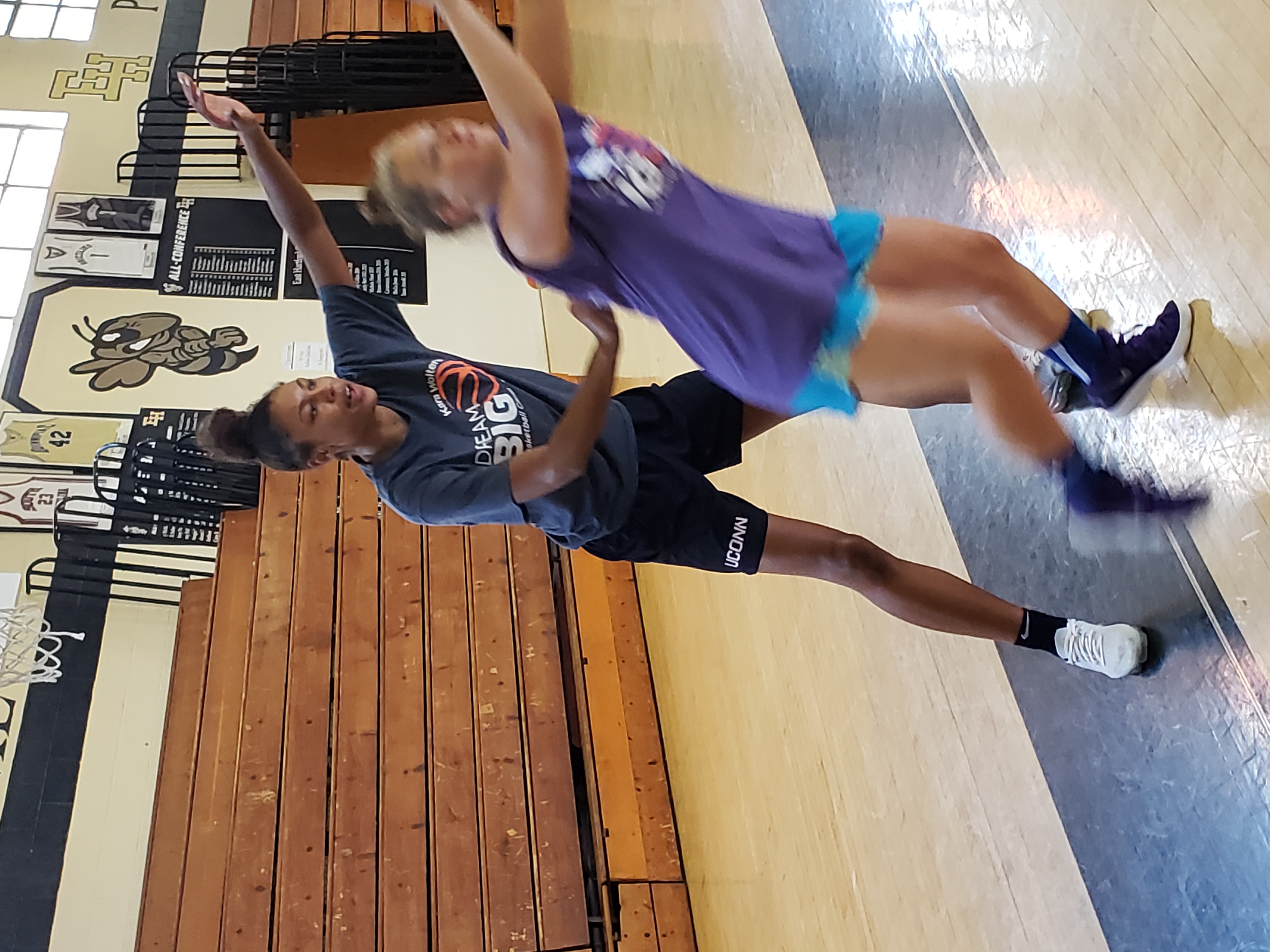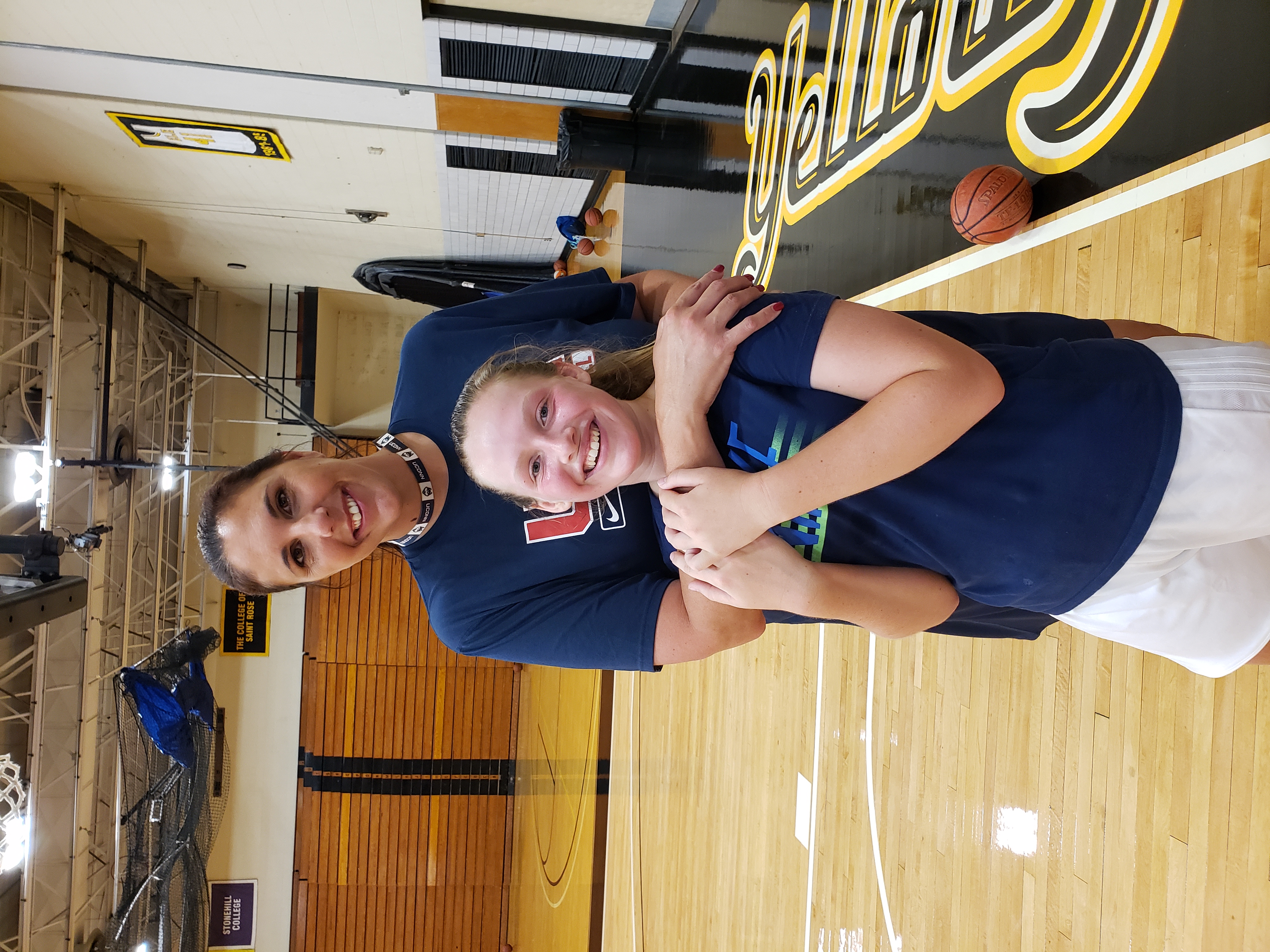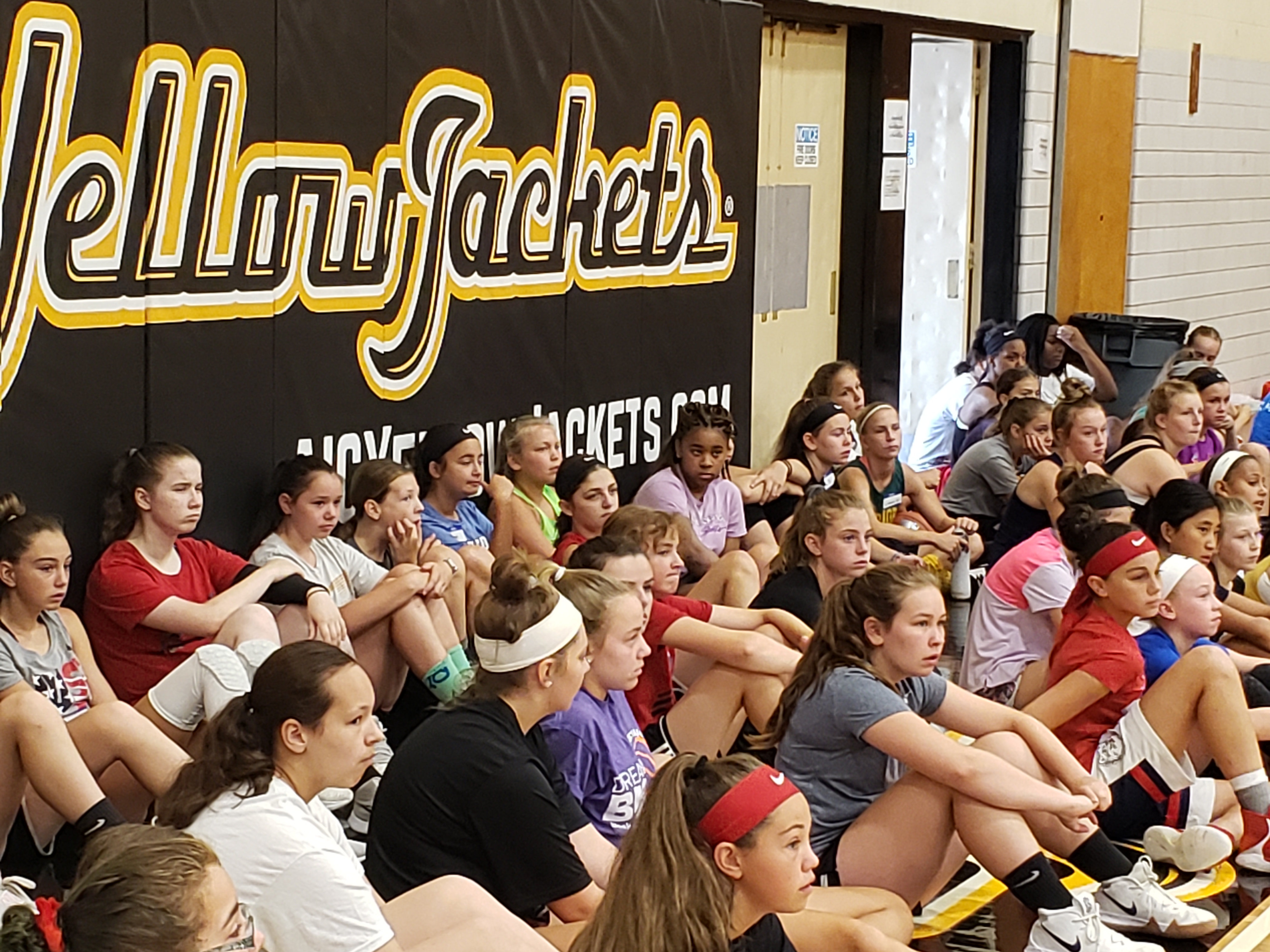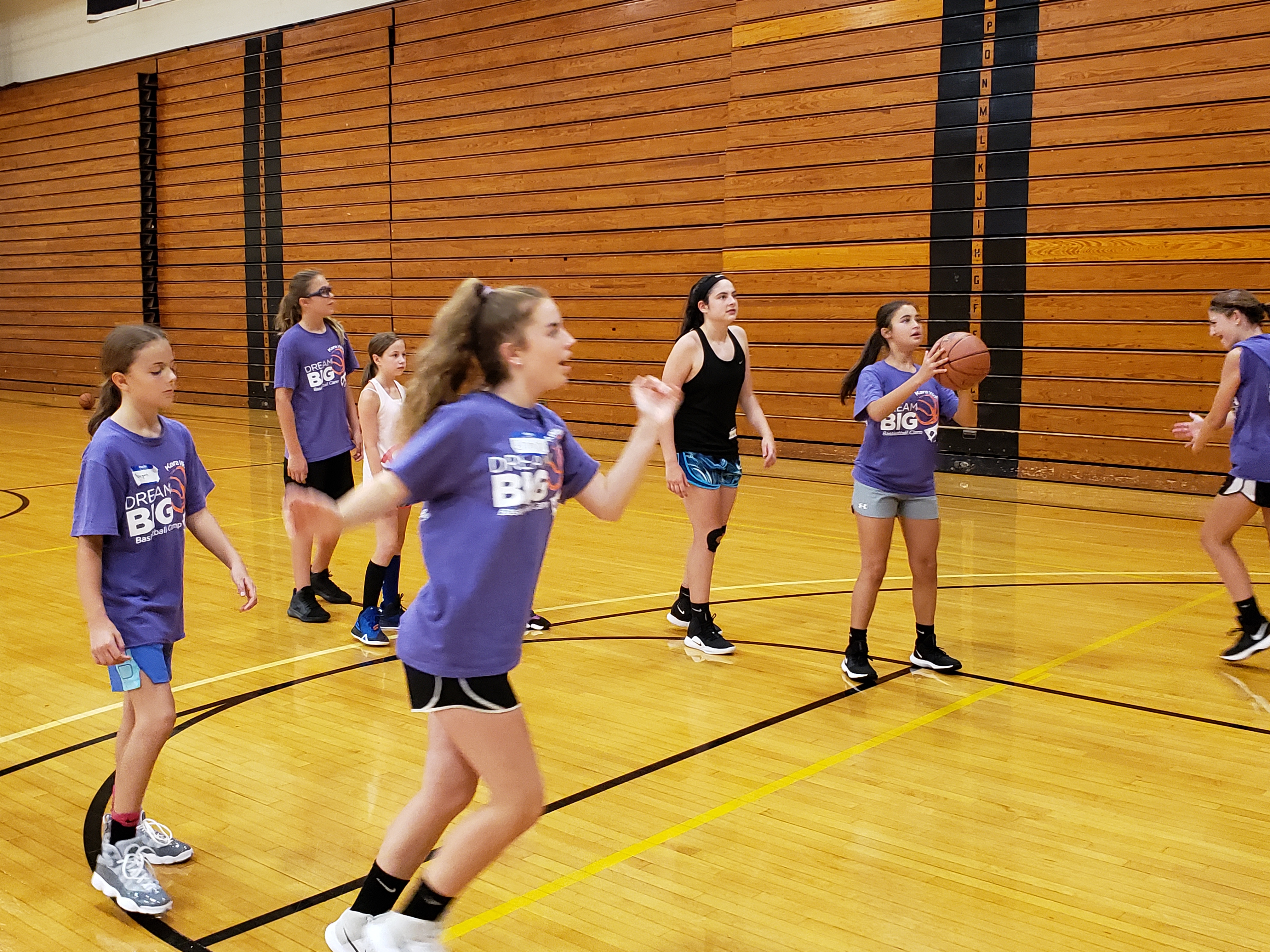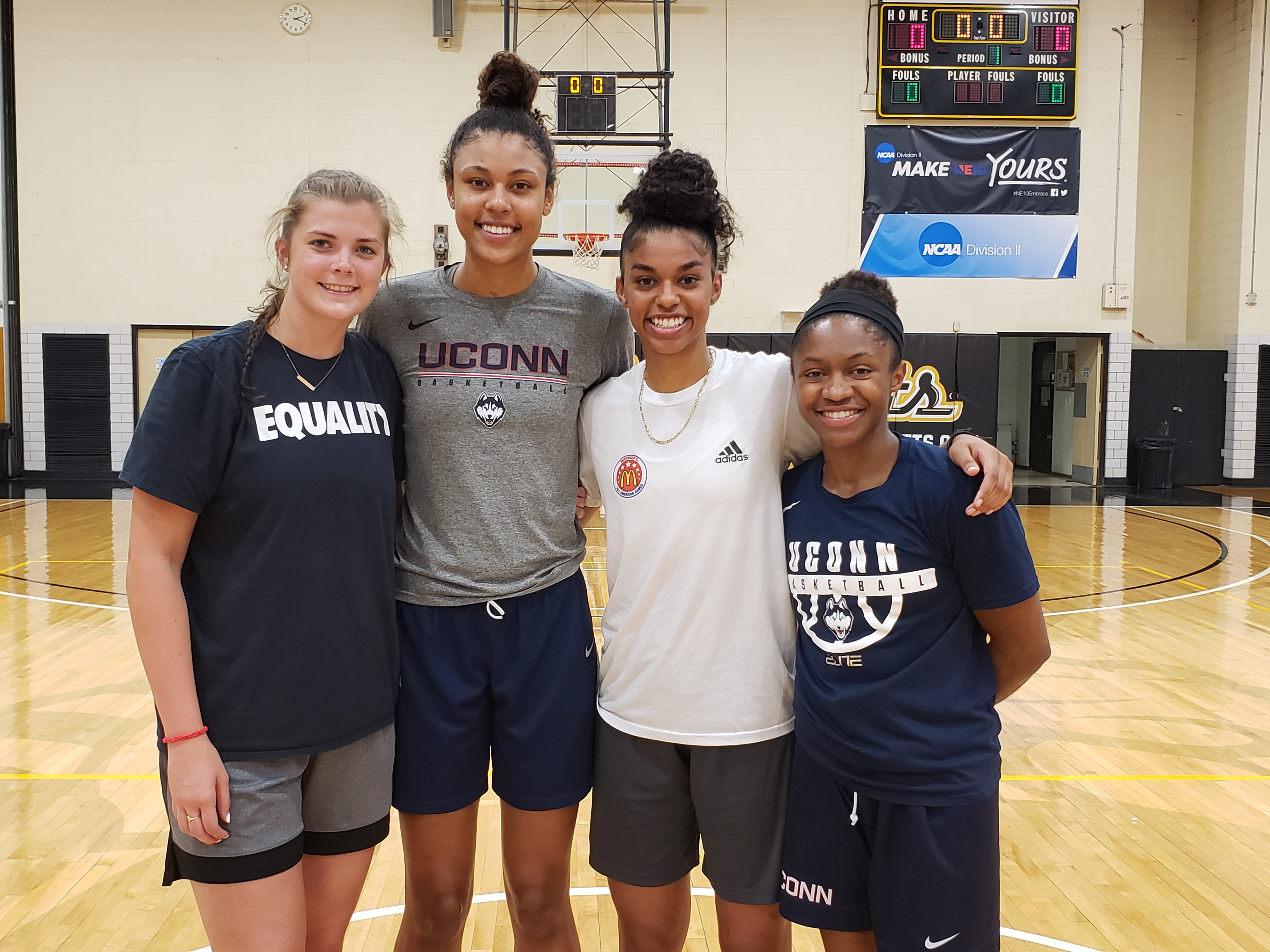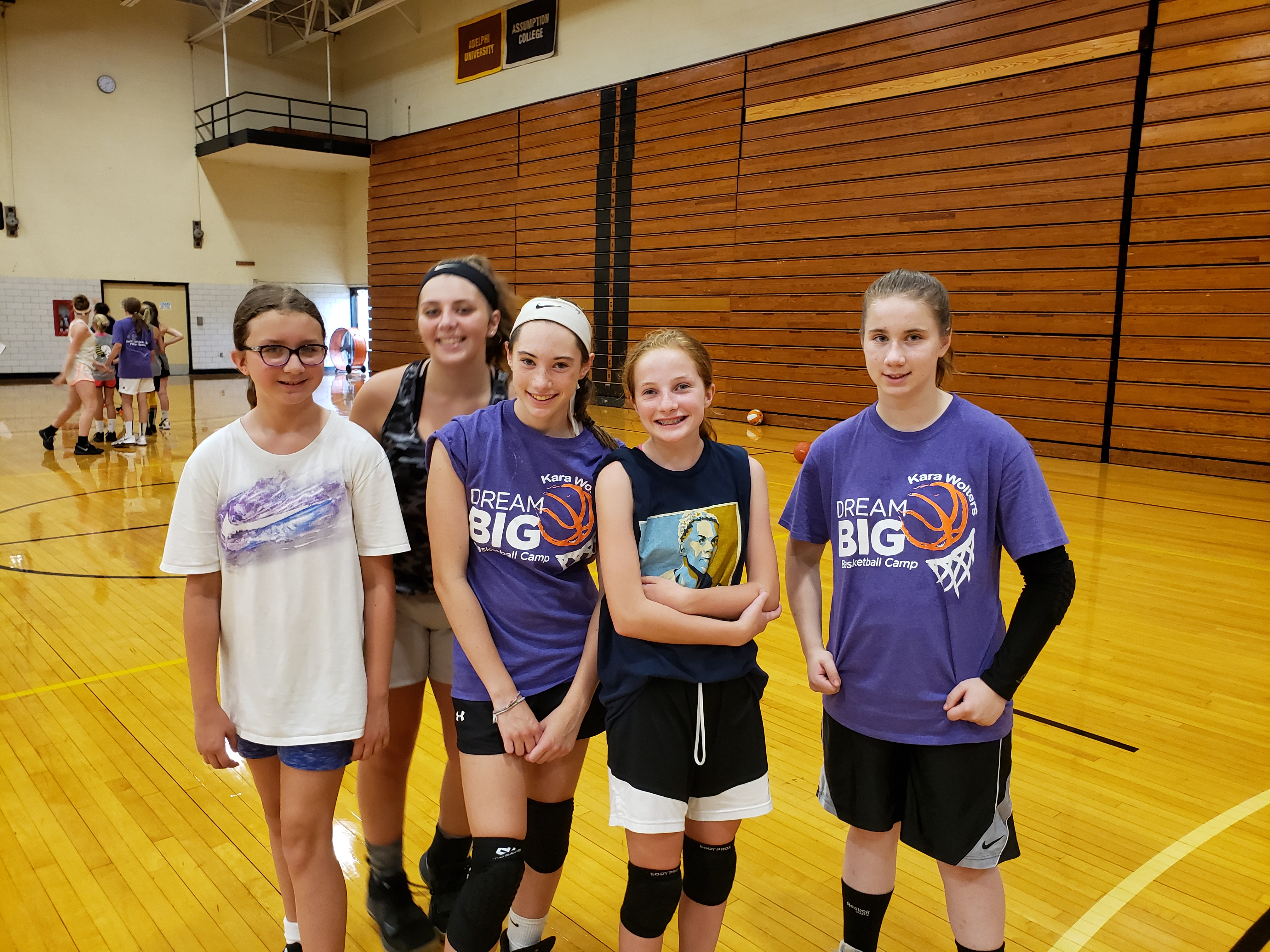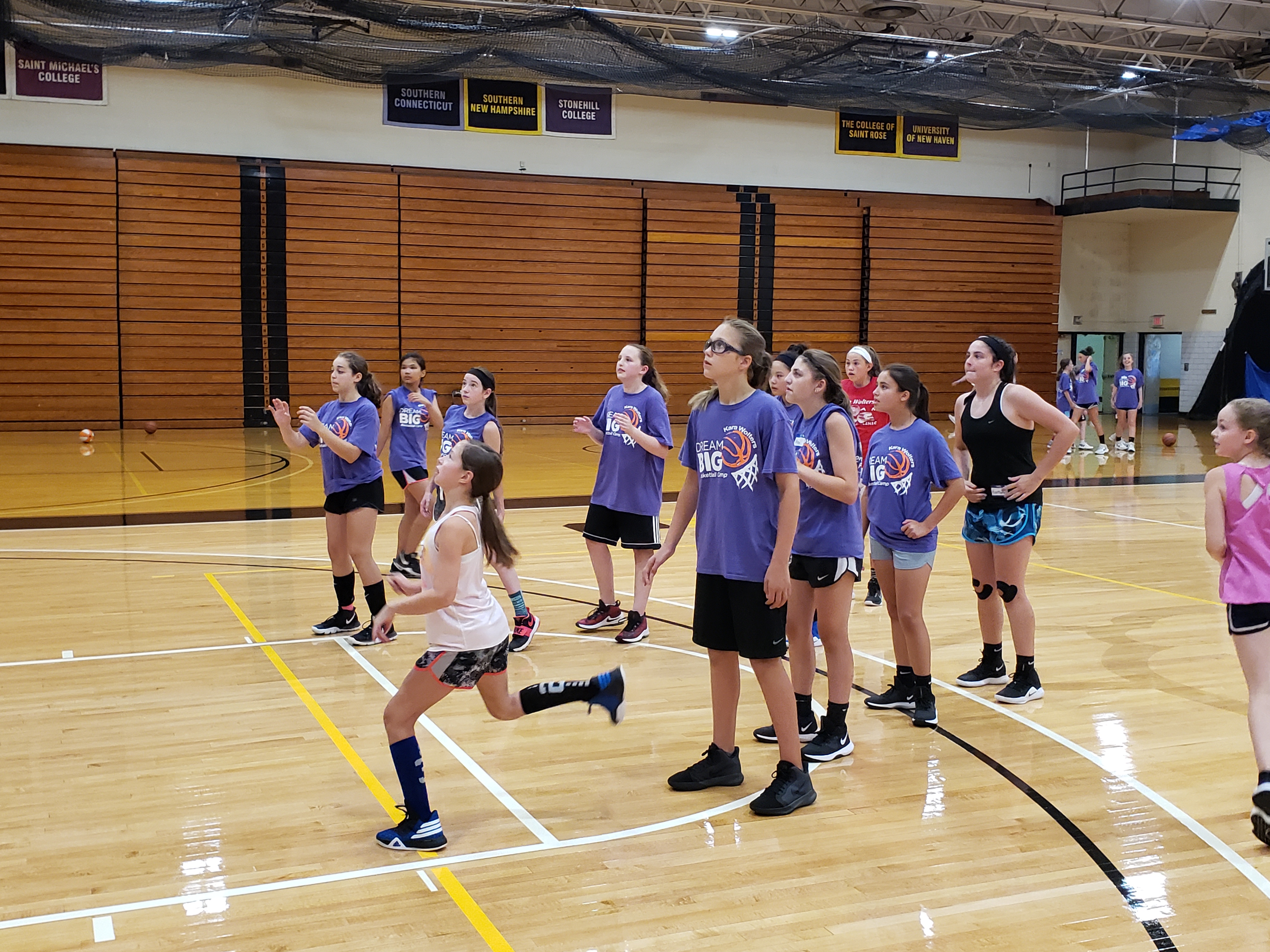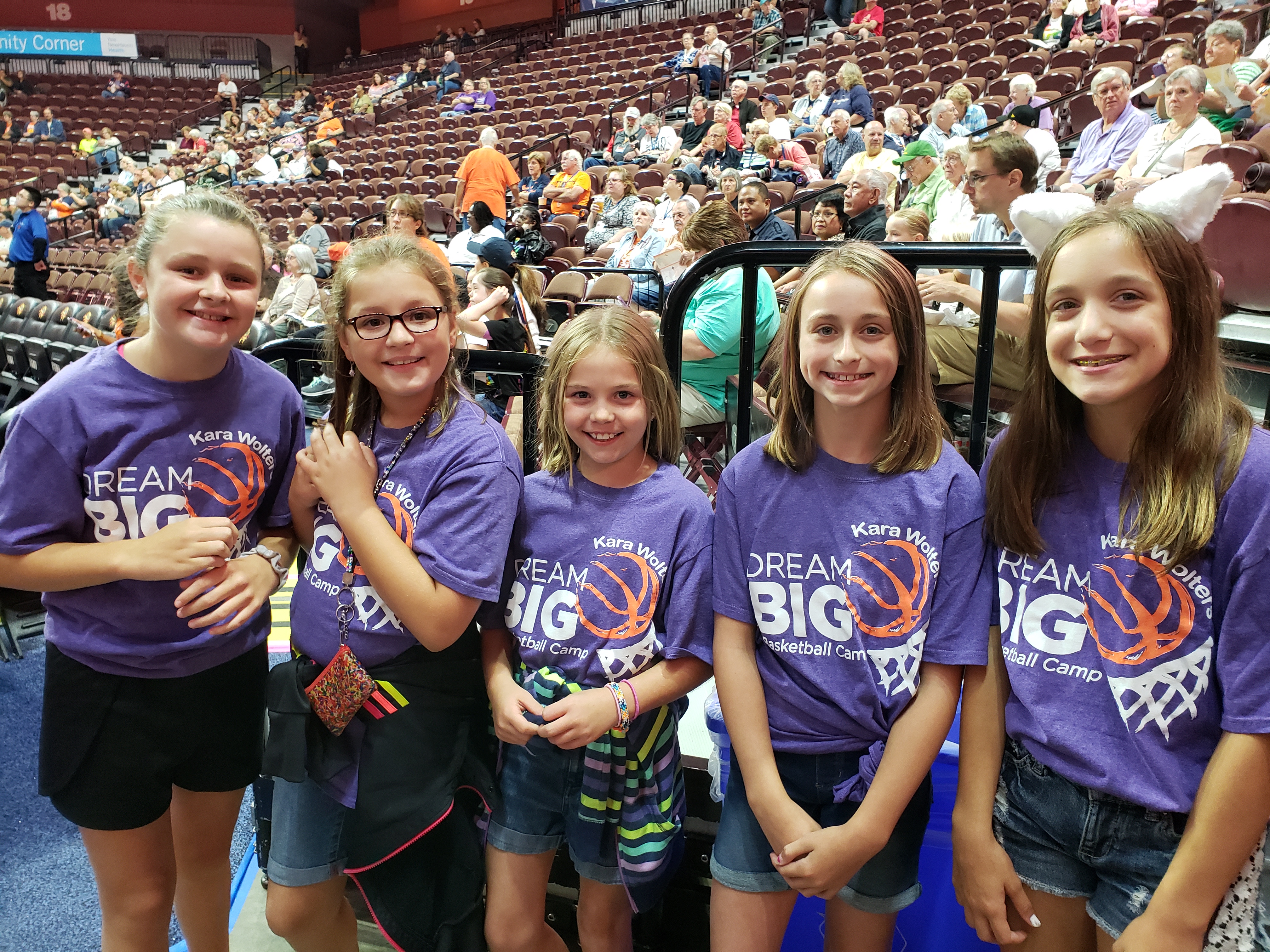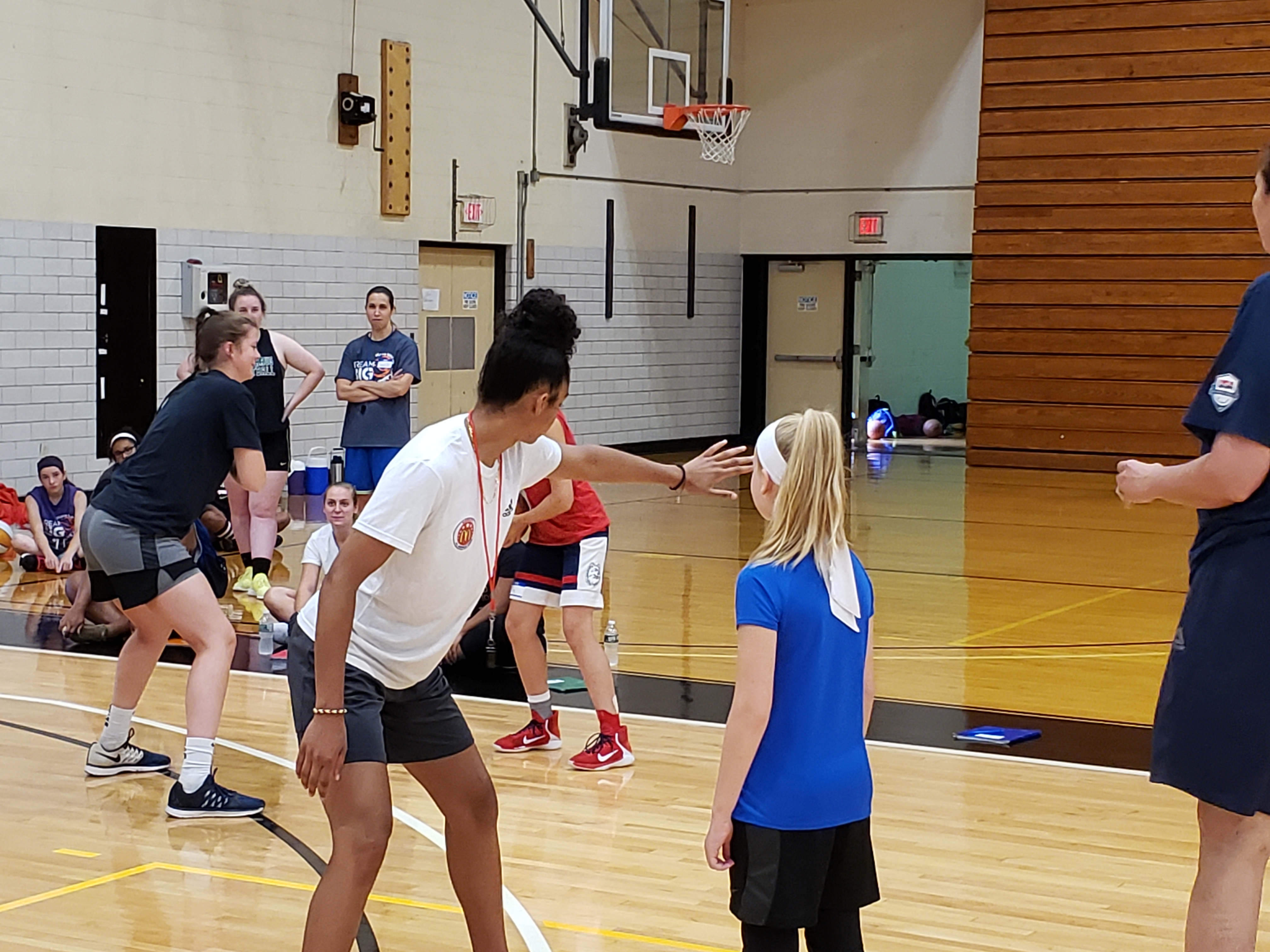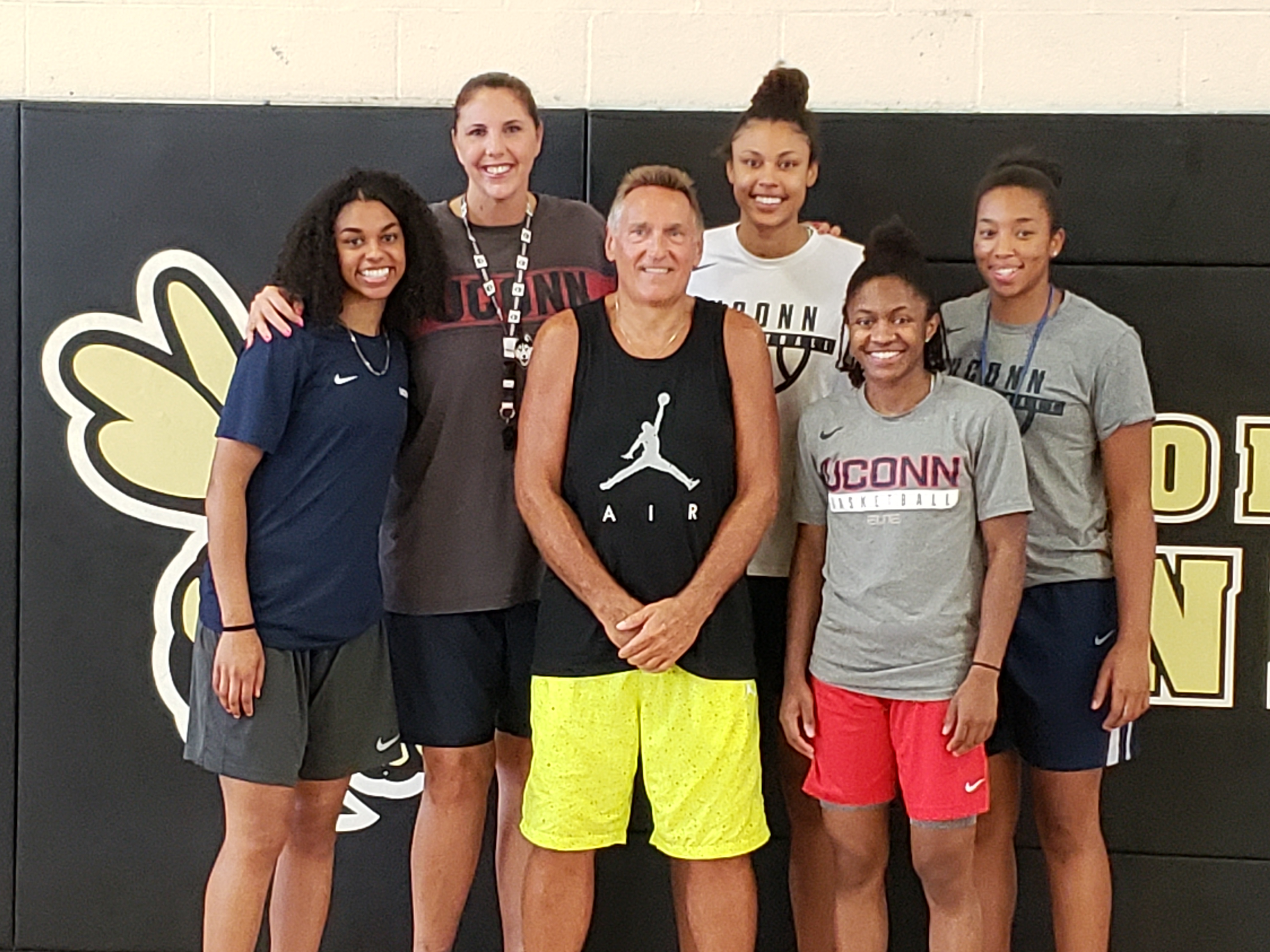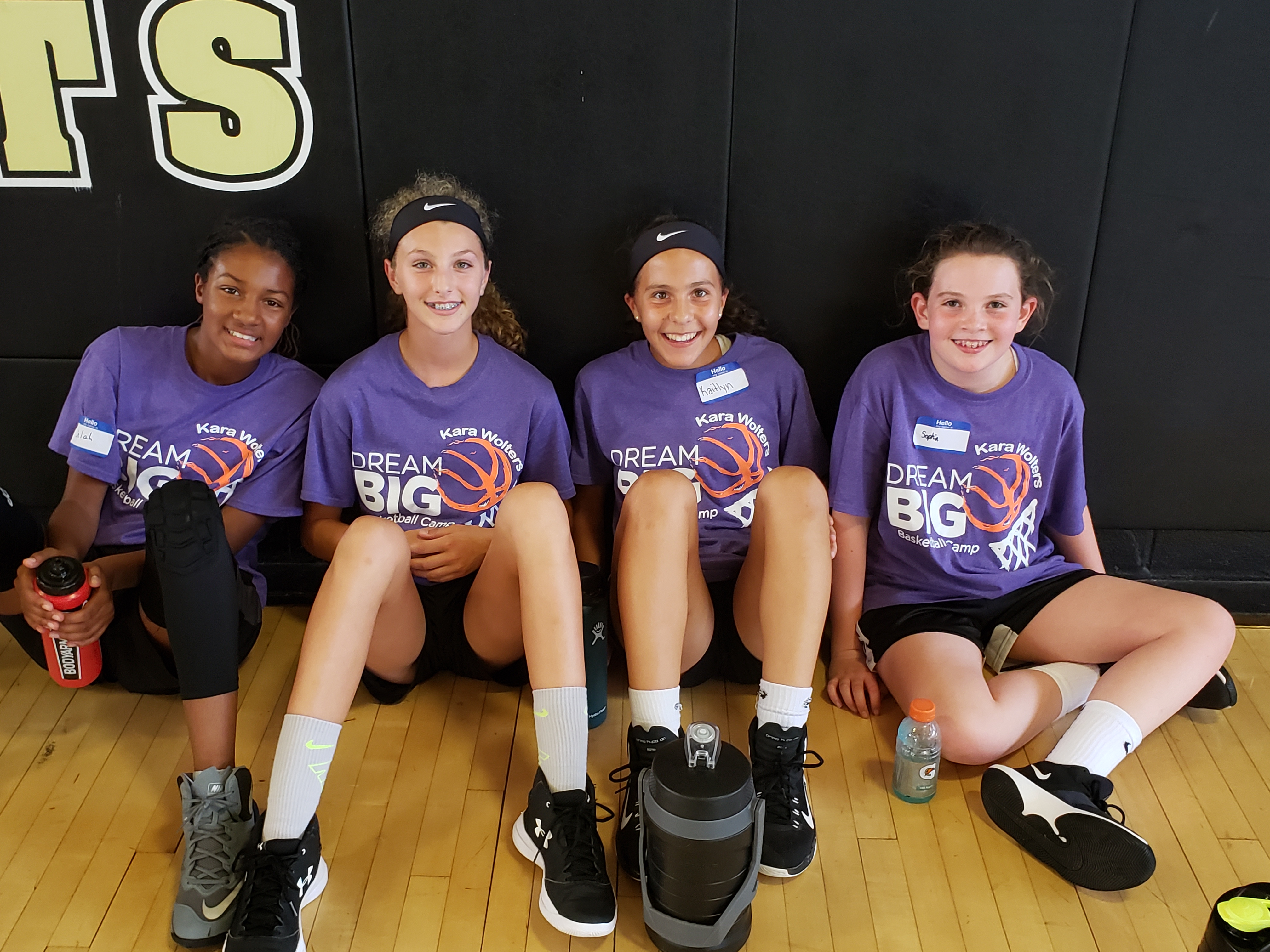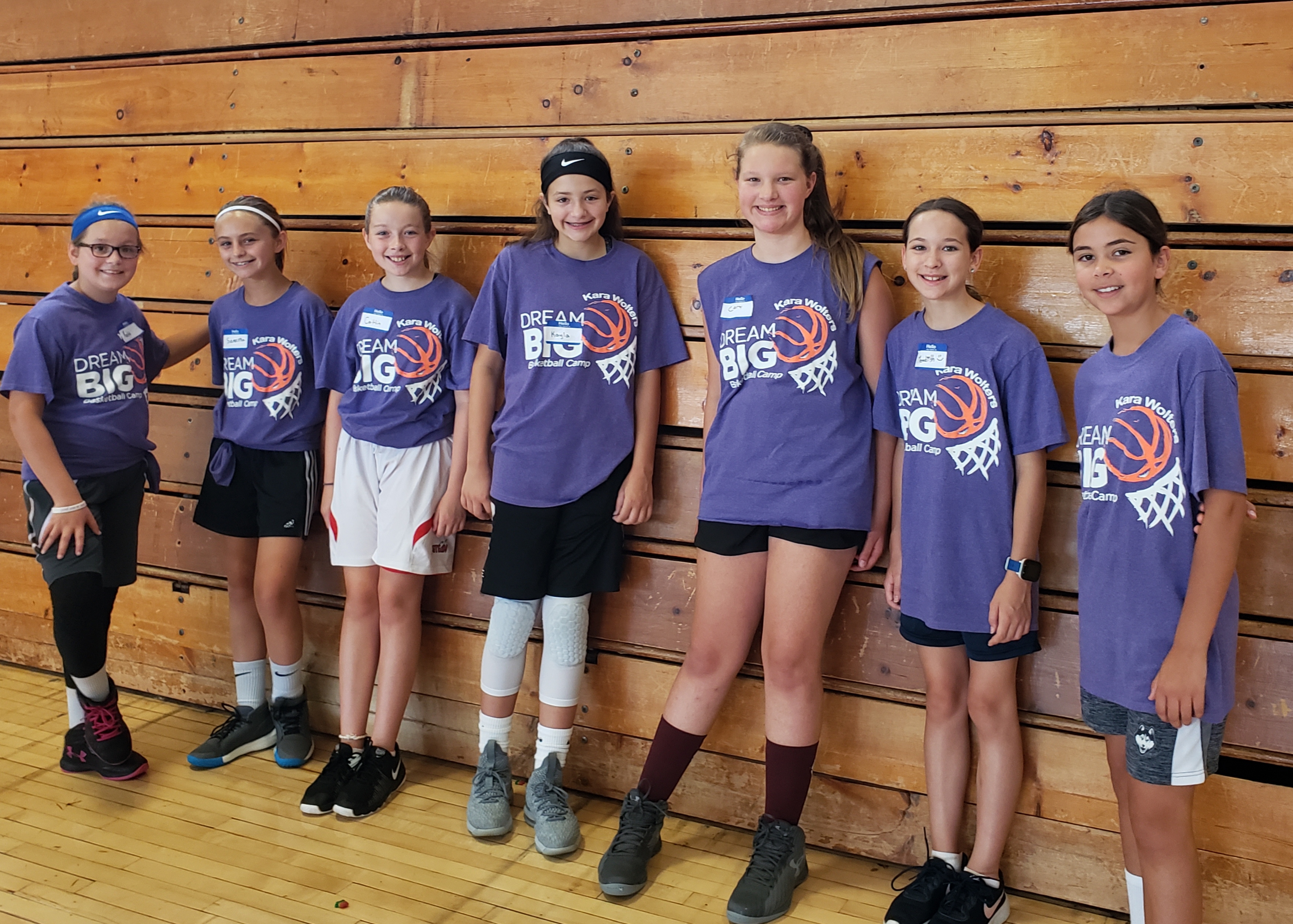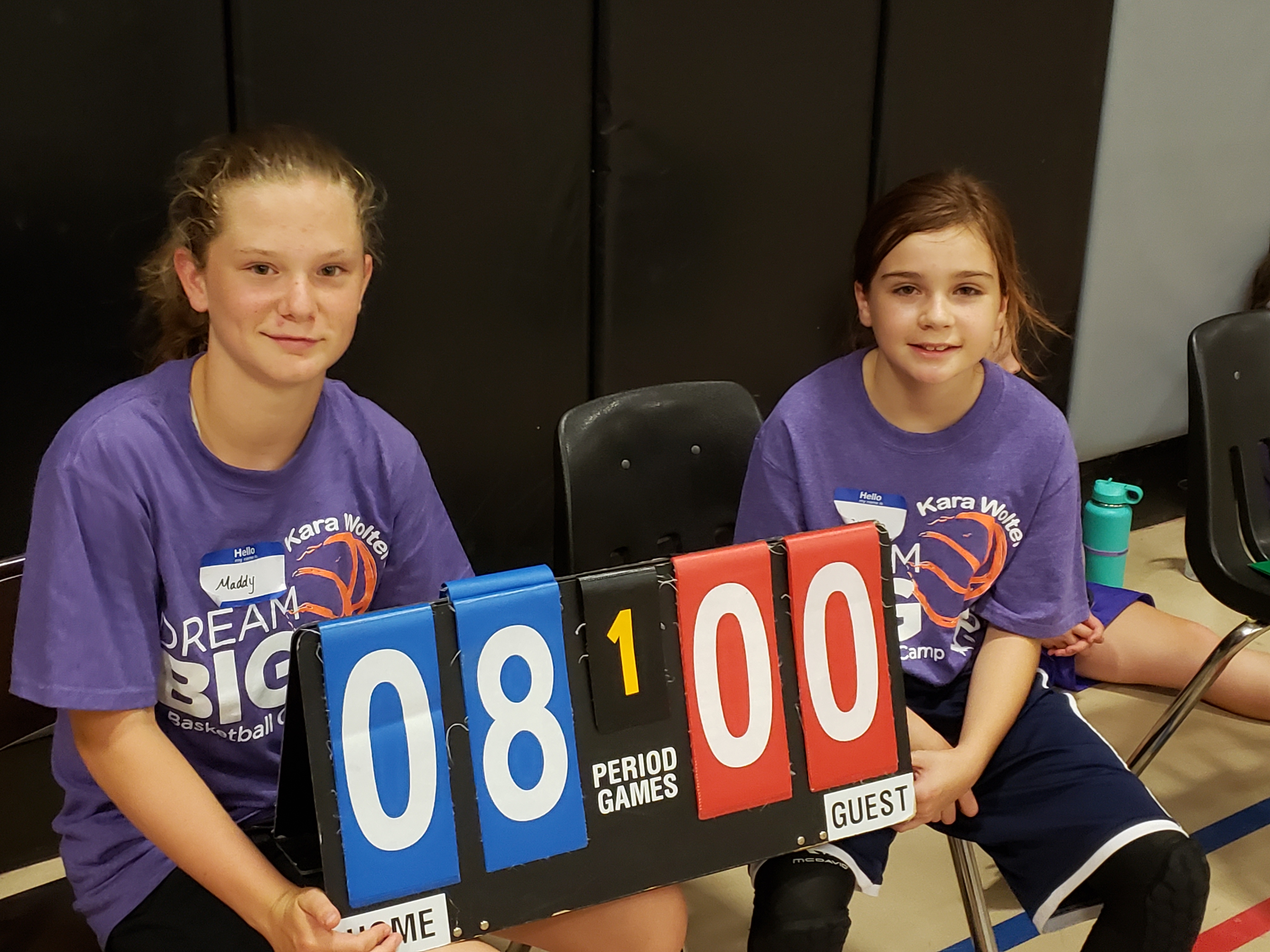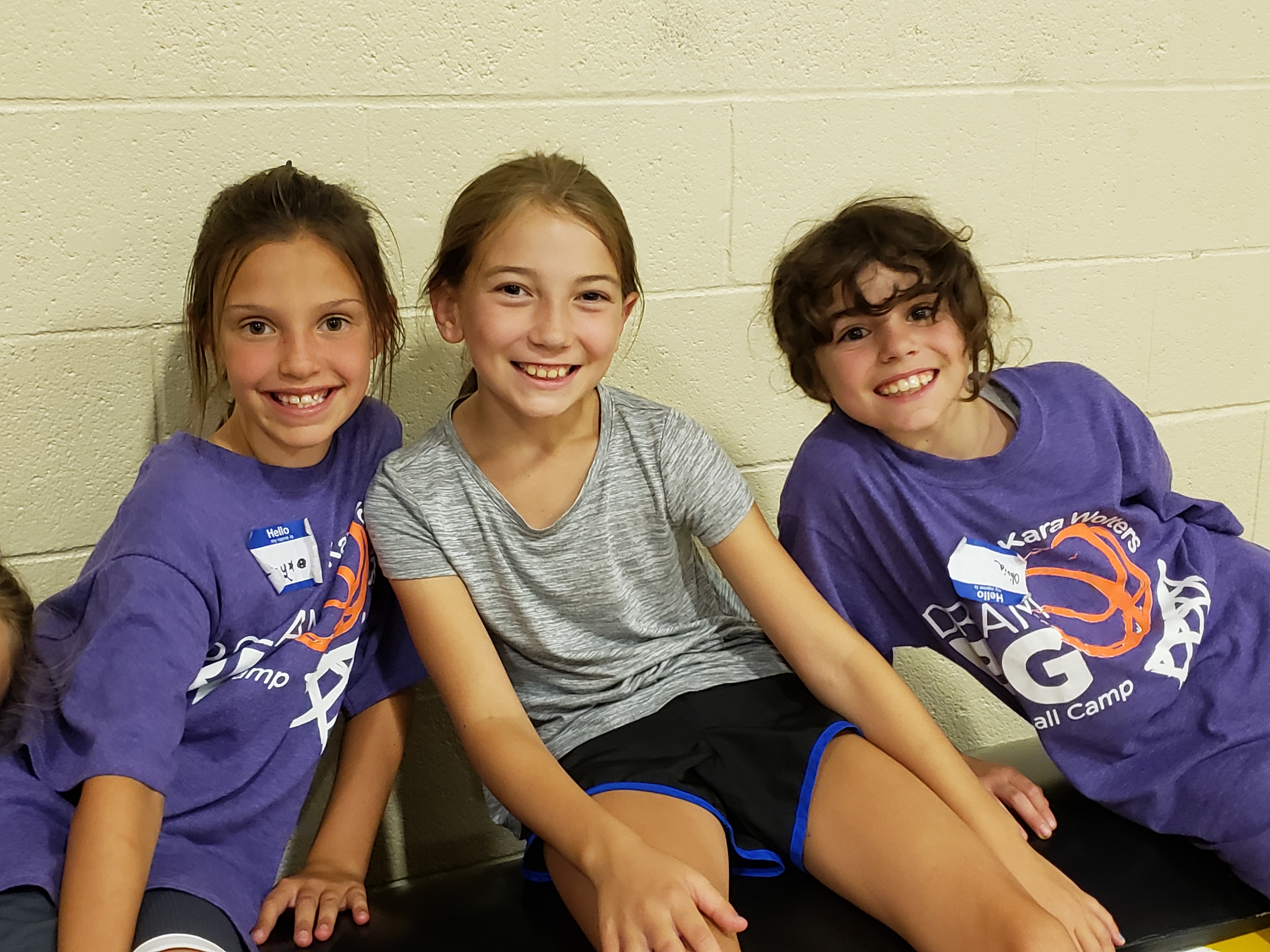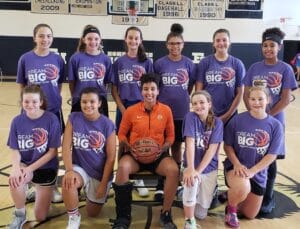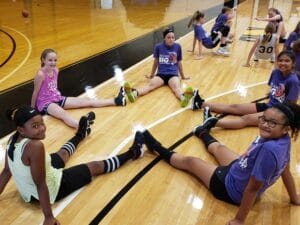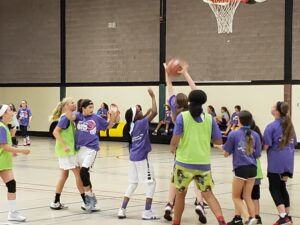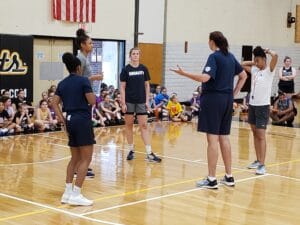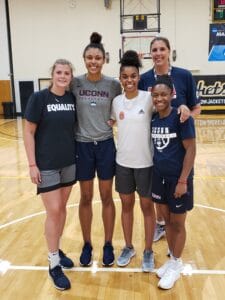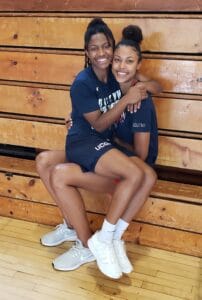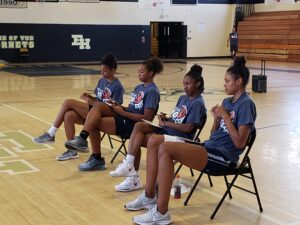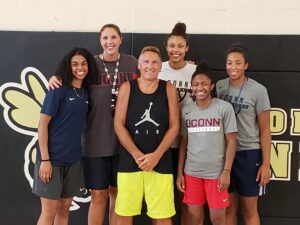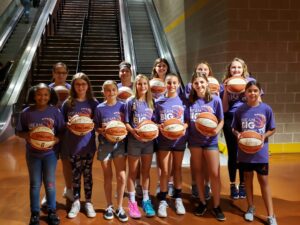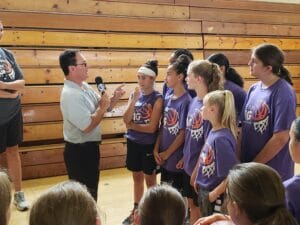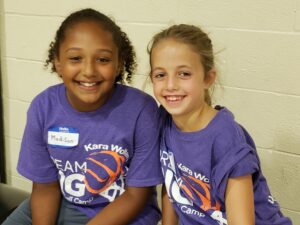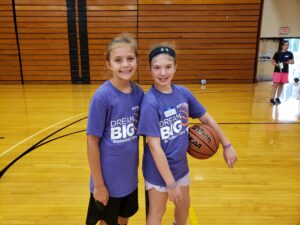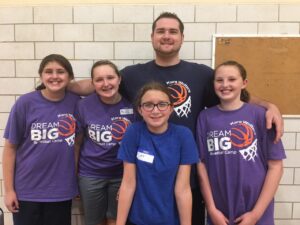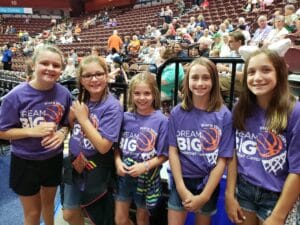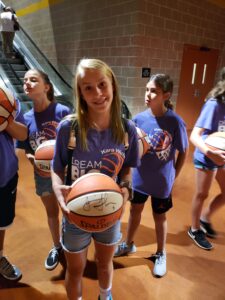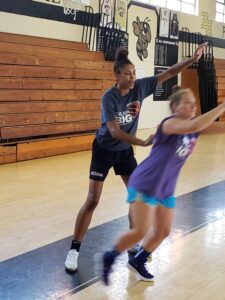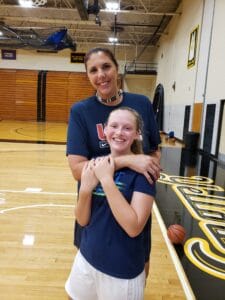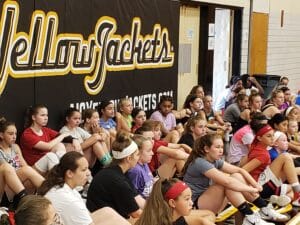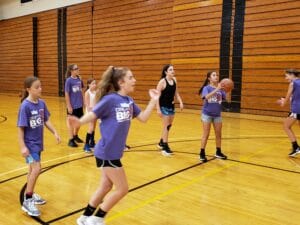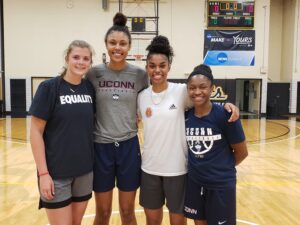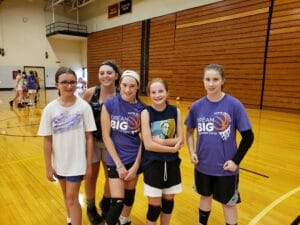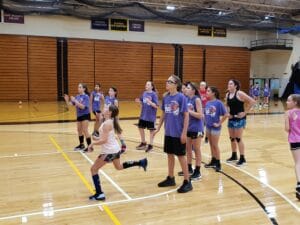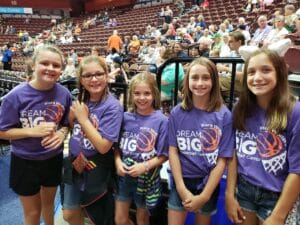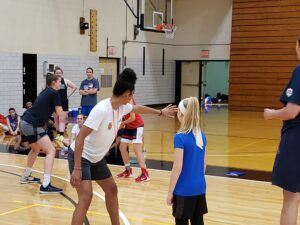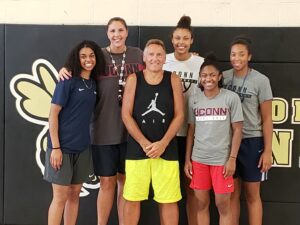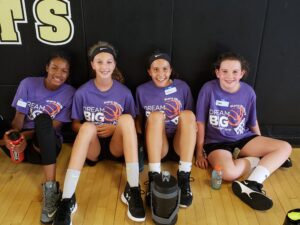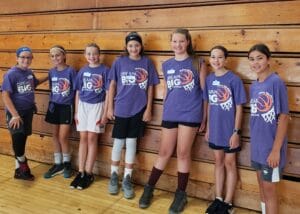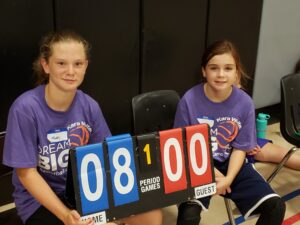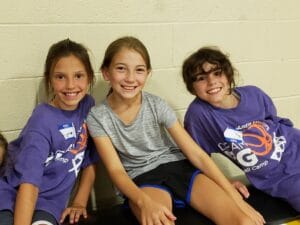 Dream Big Camps 2018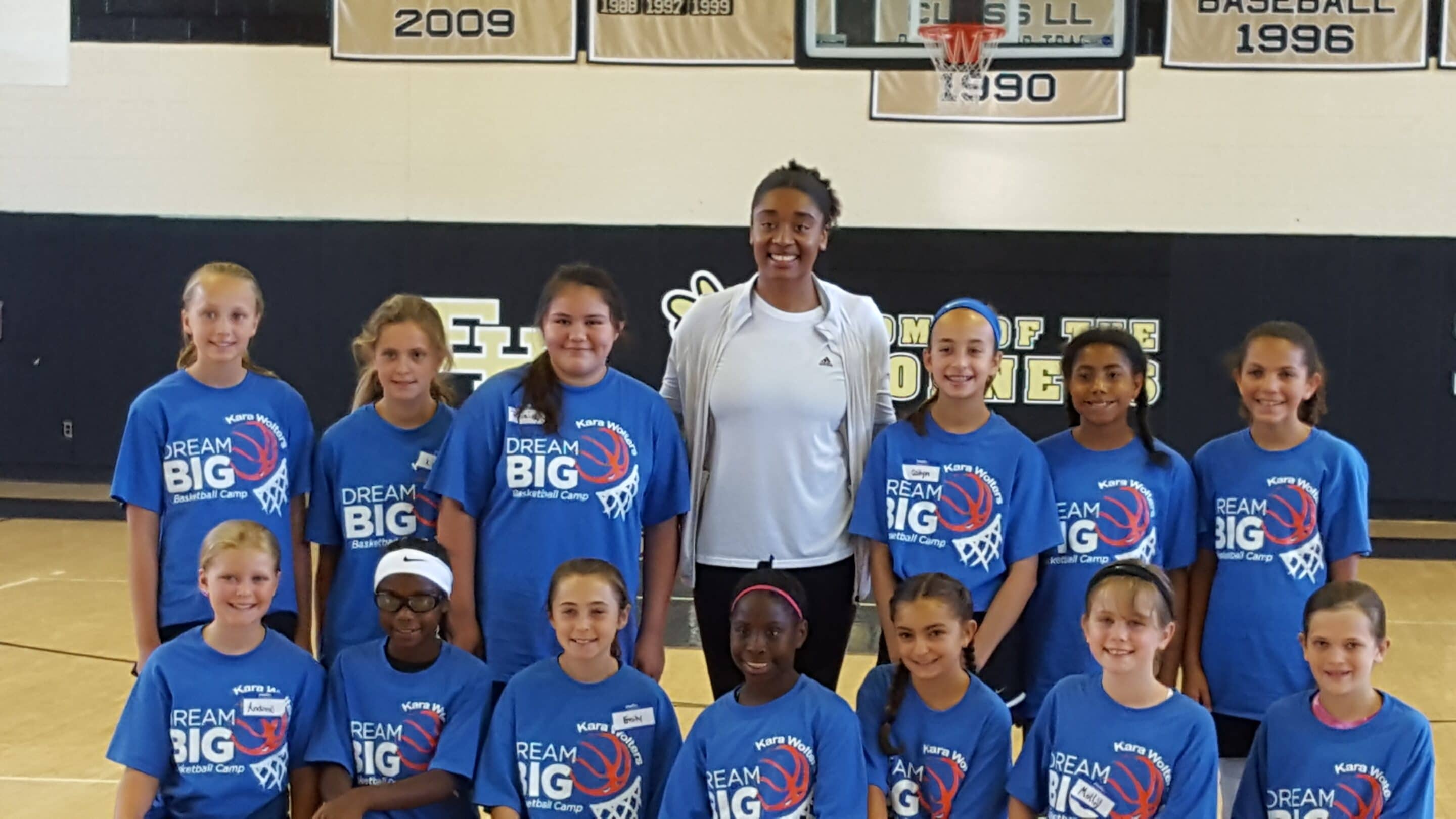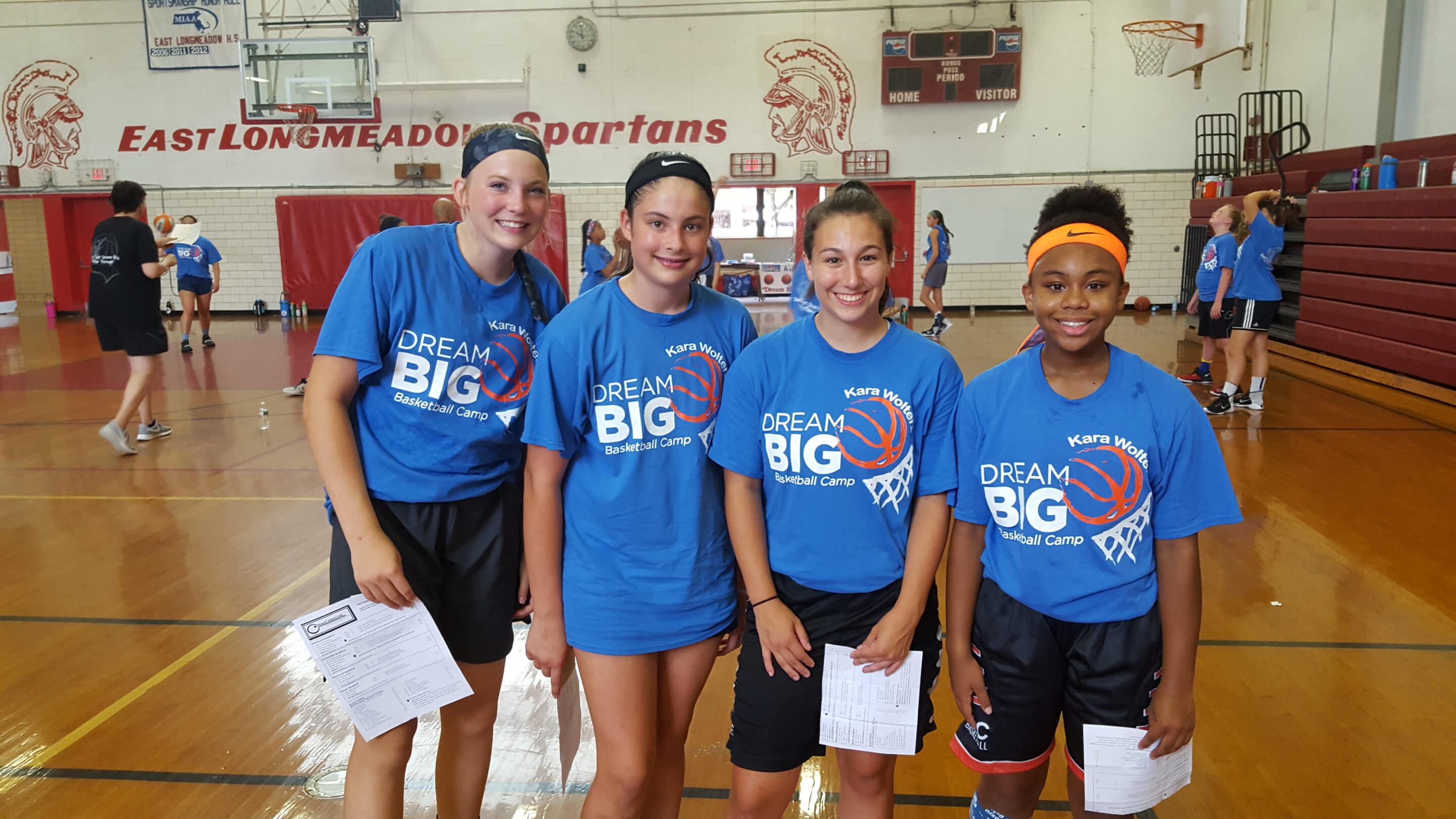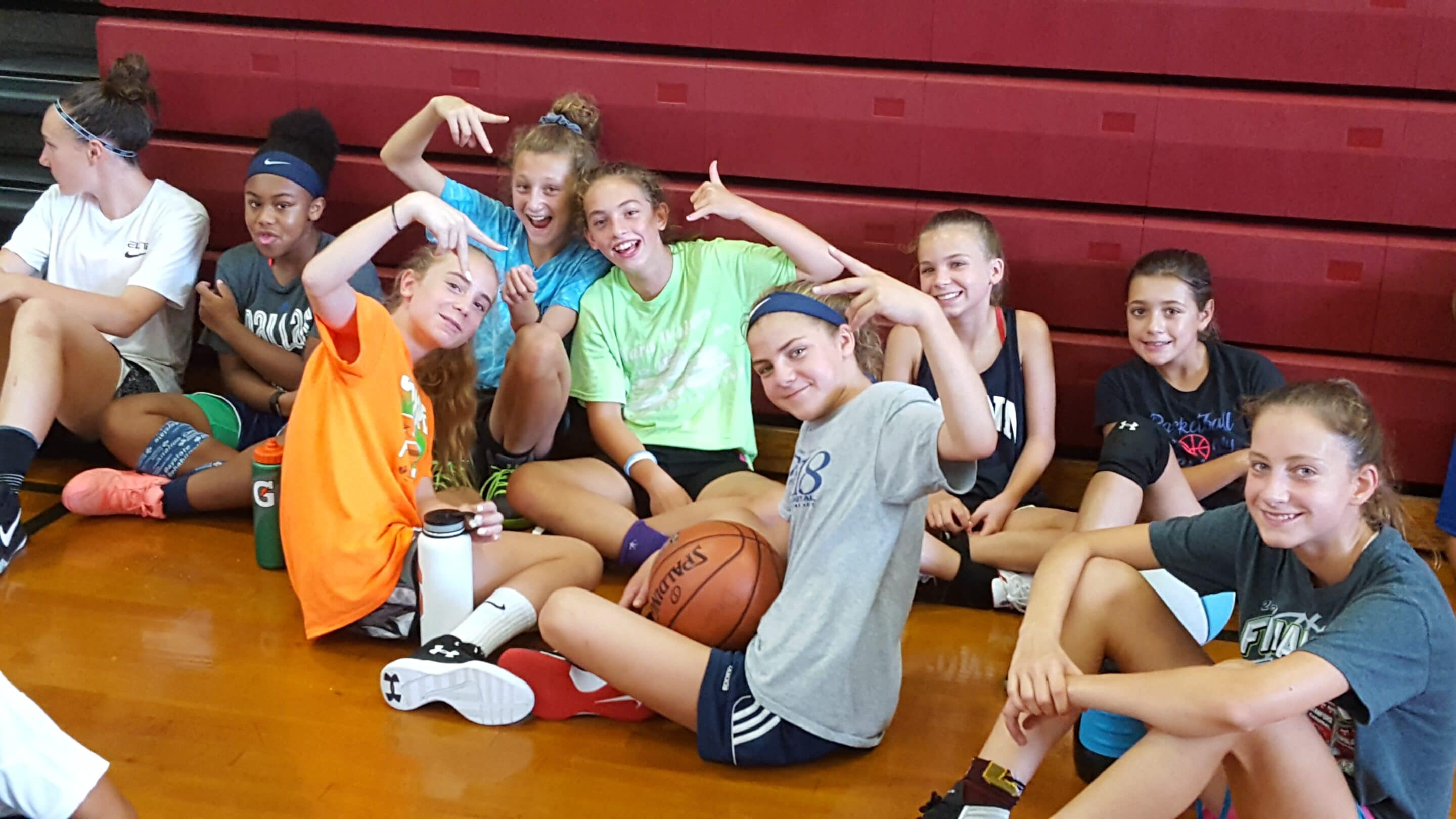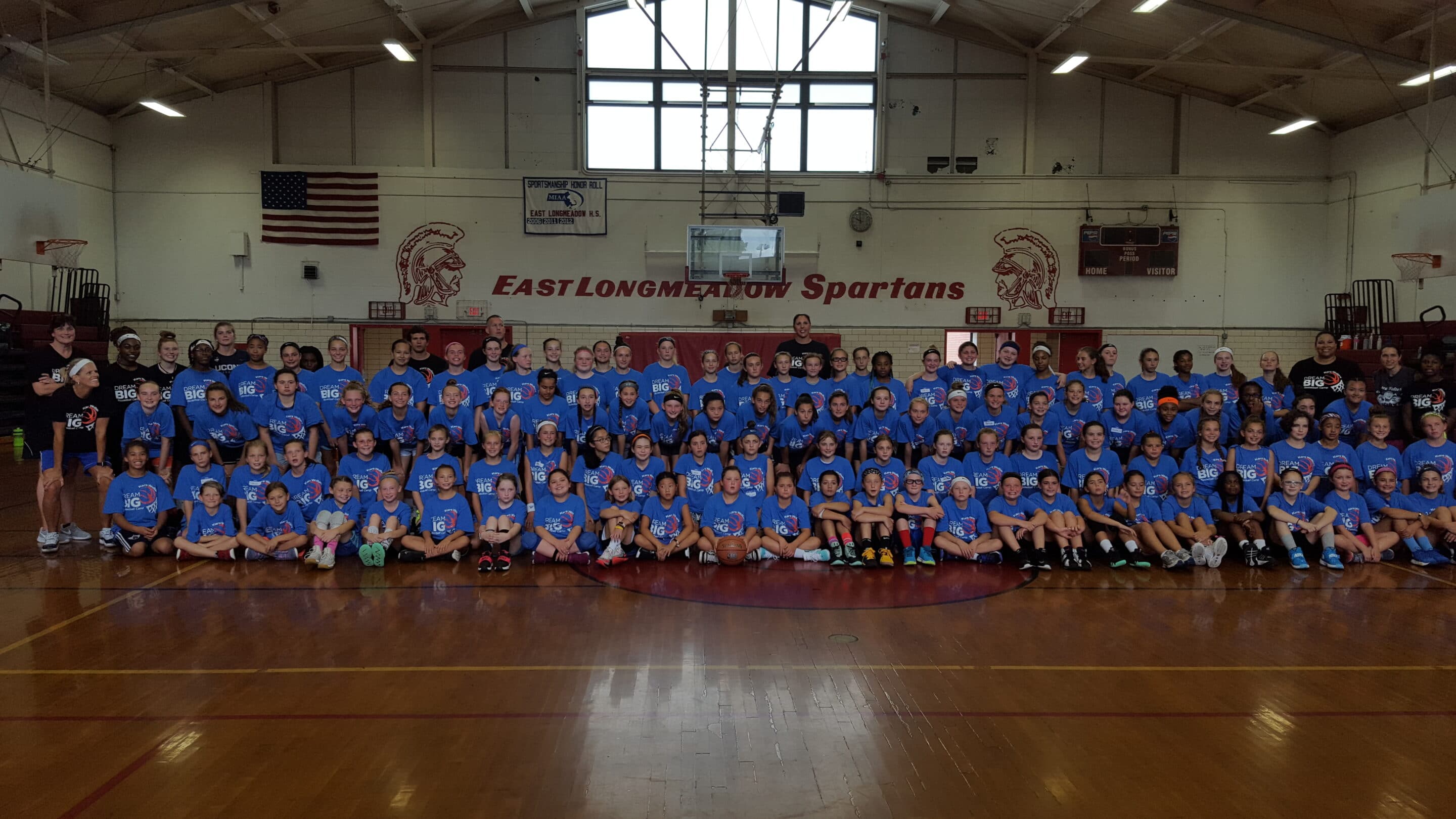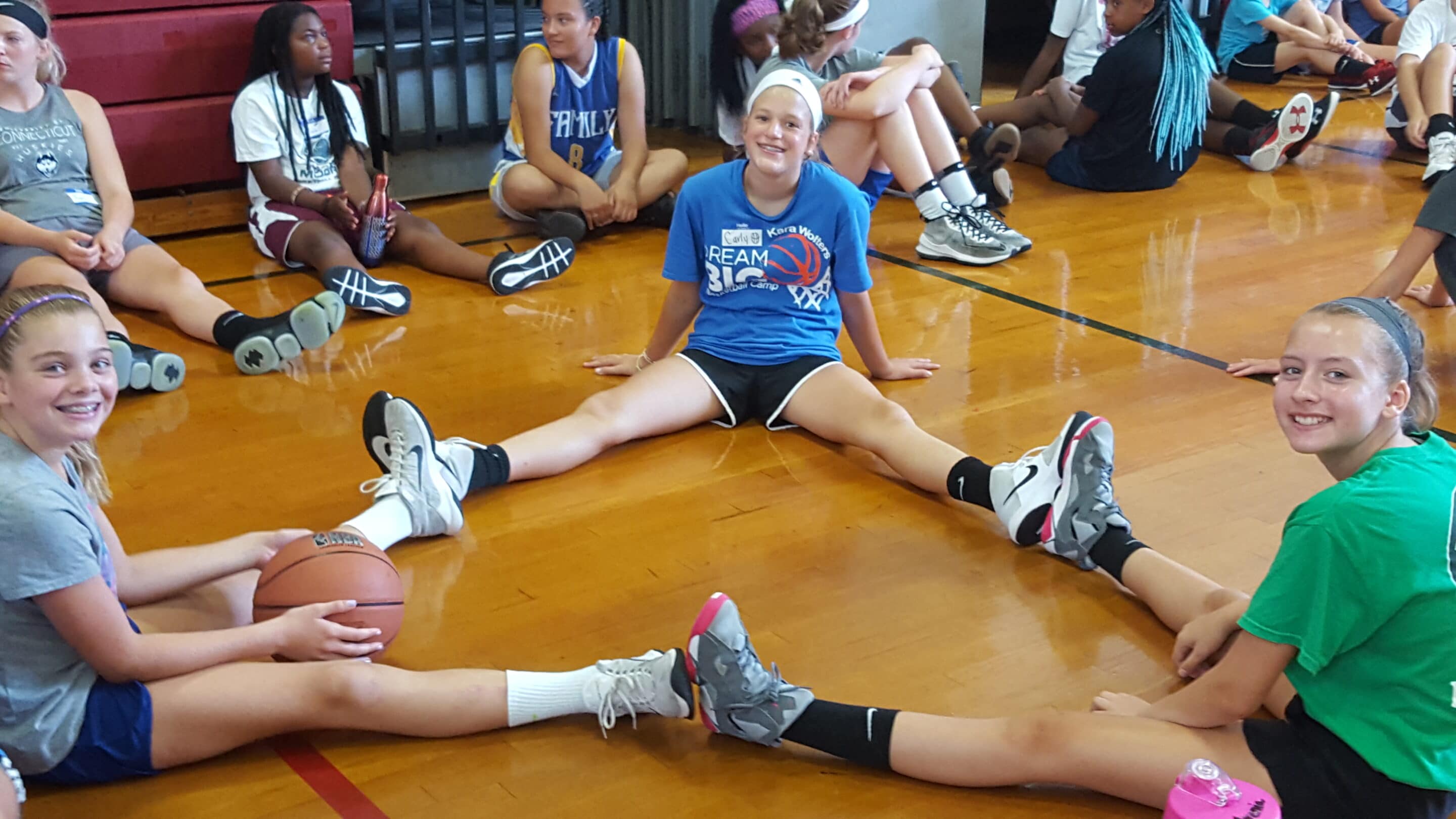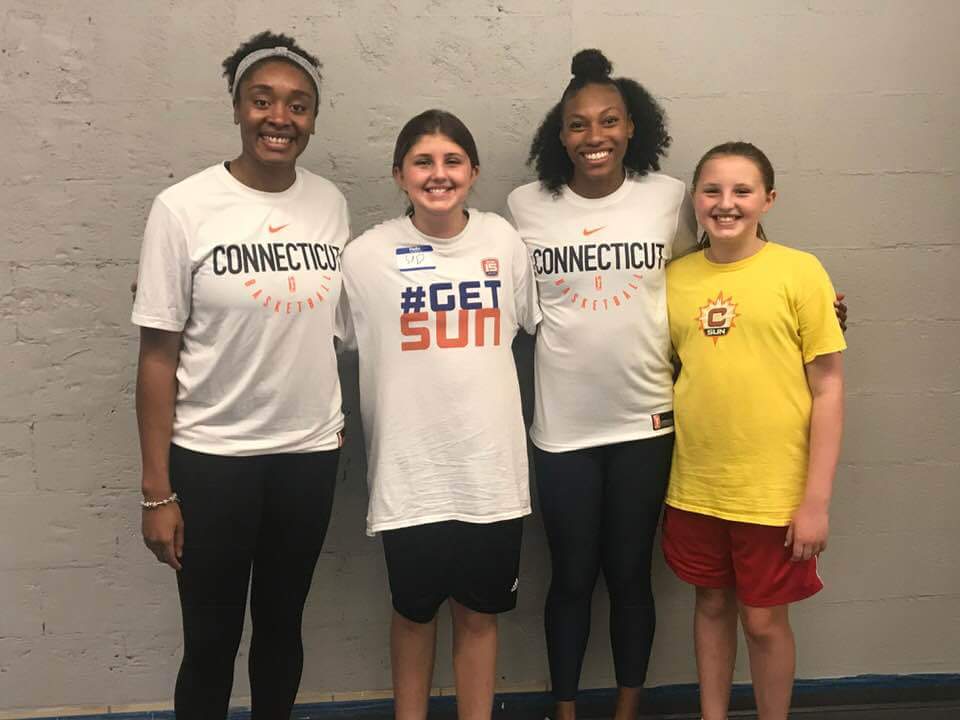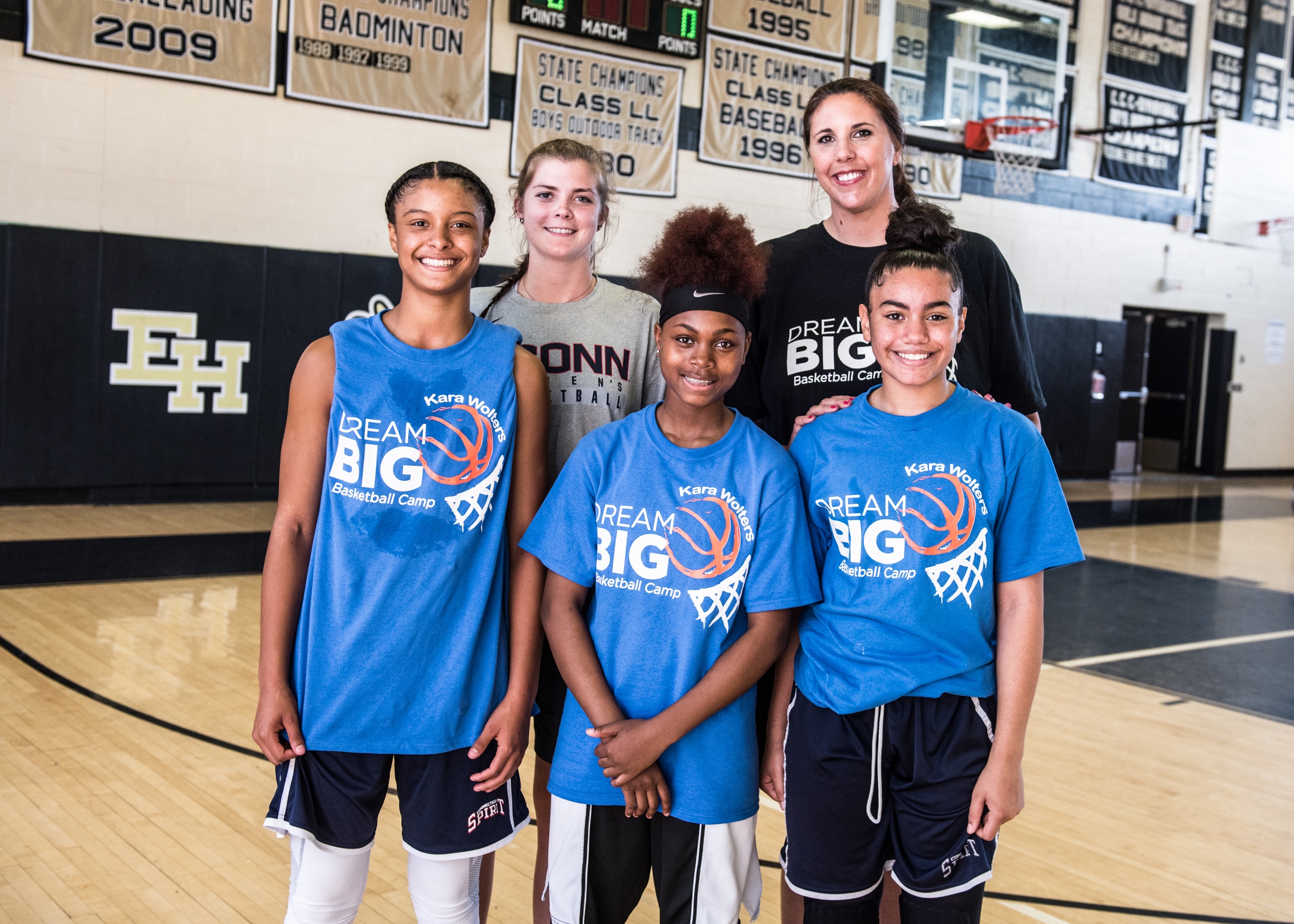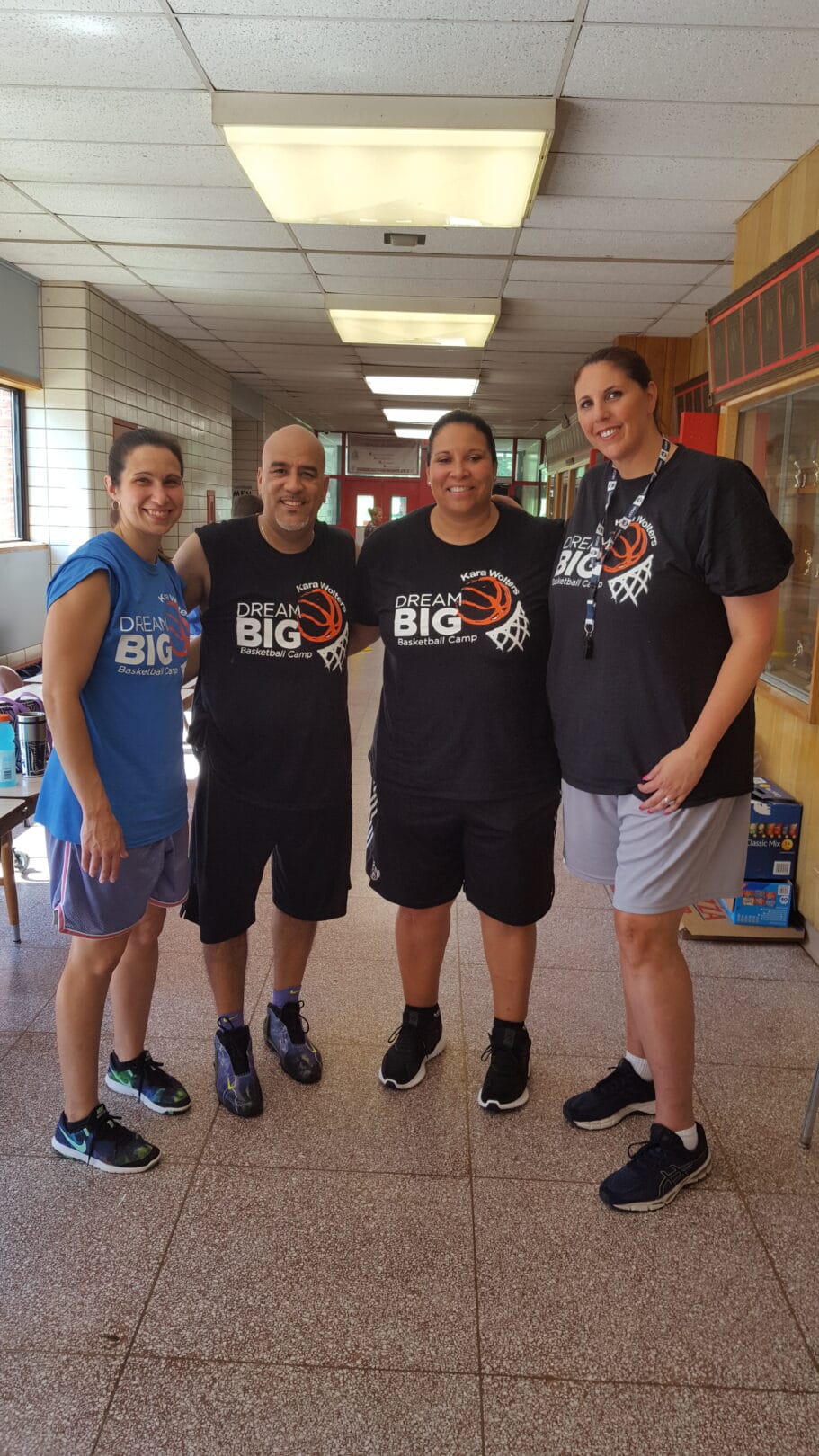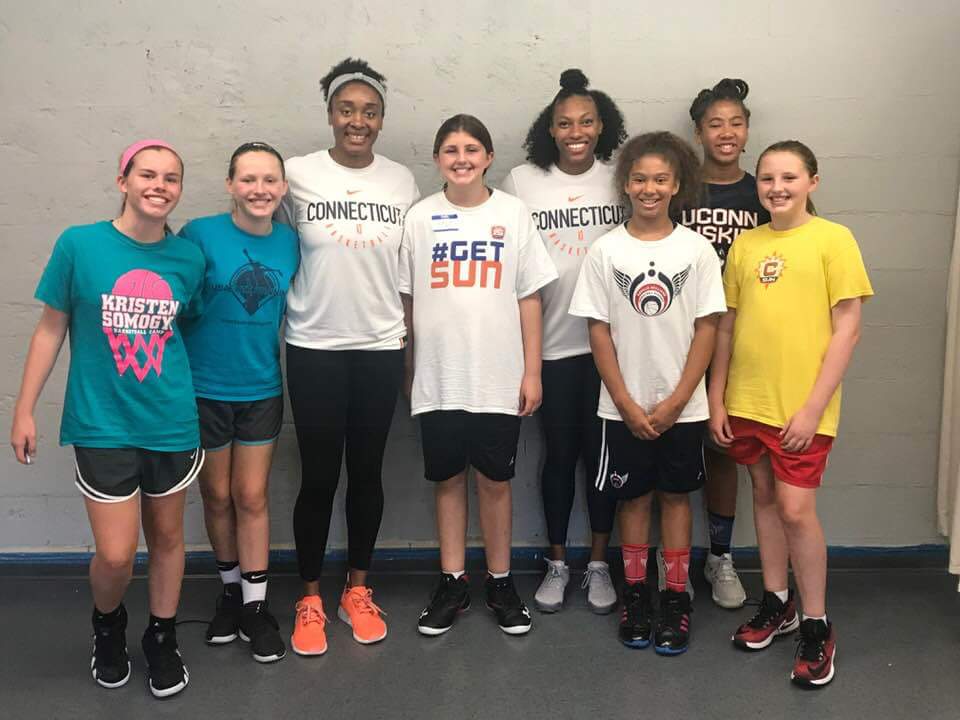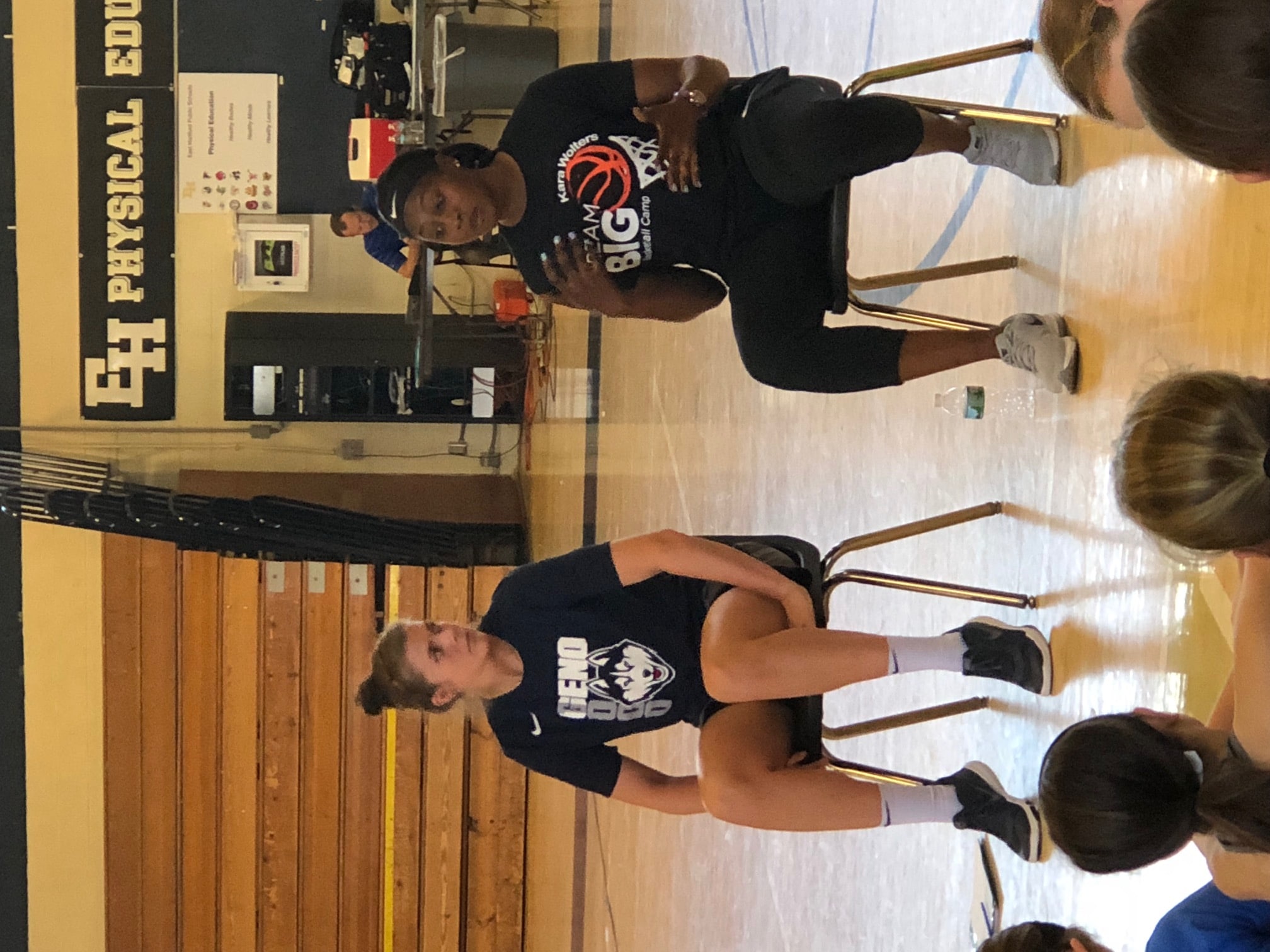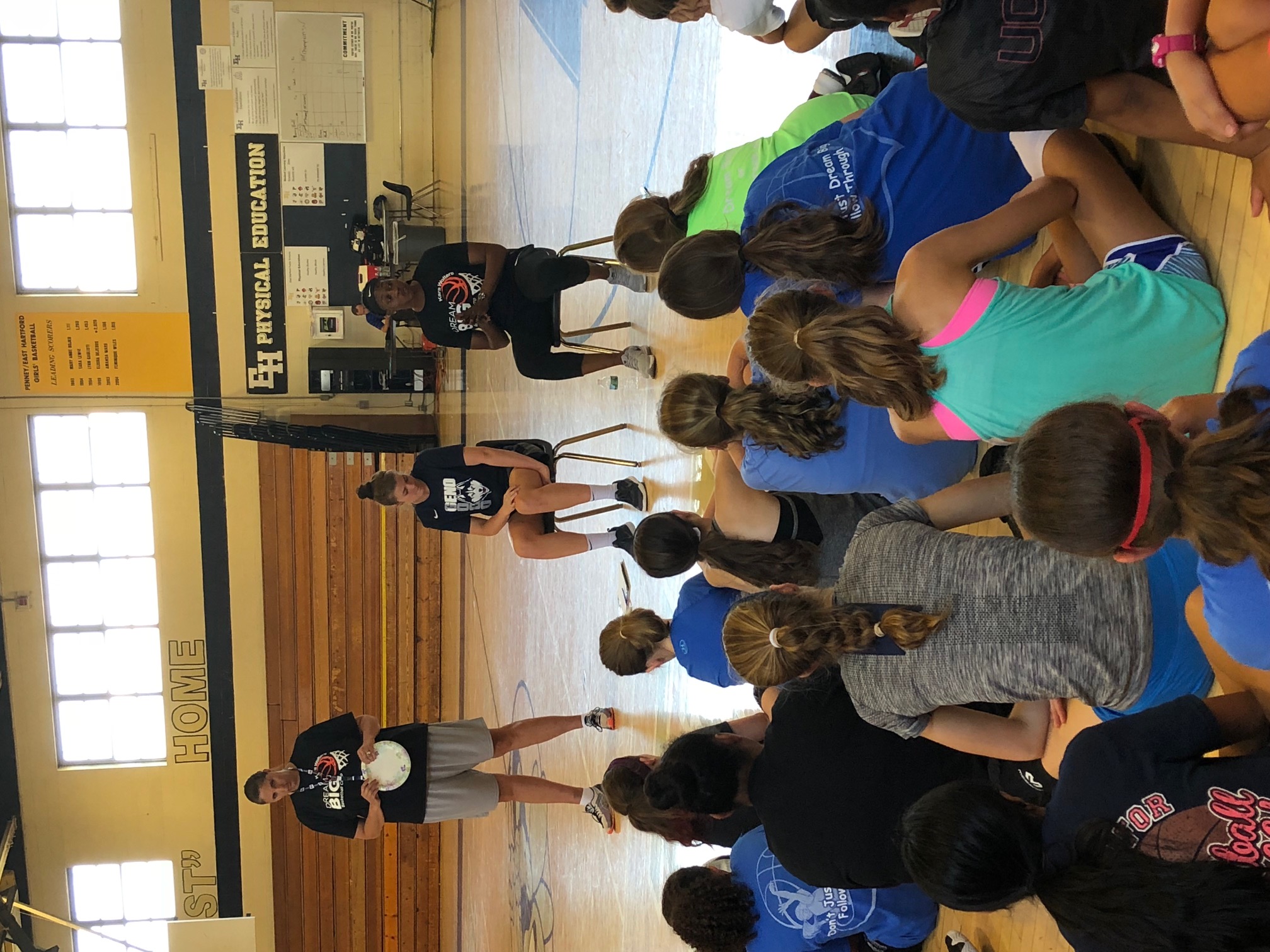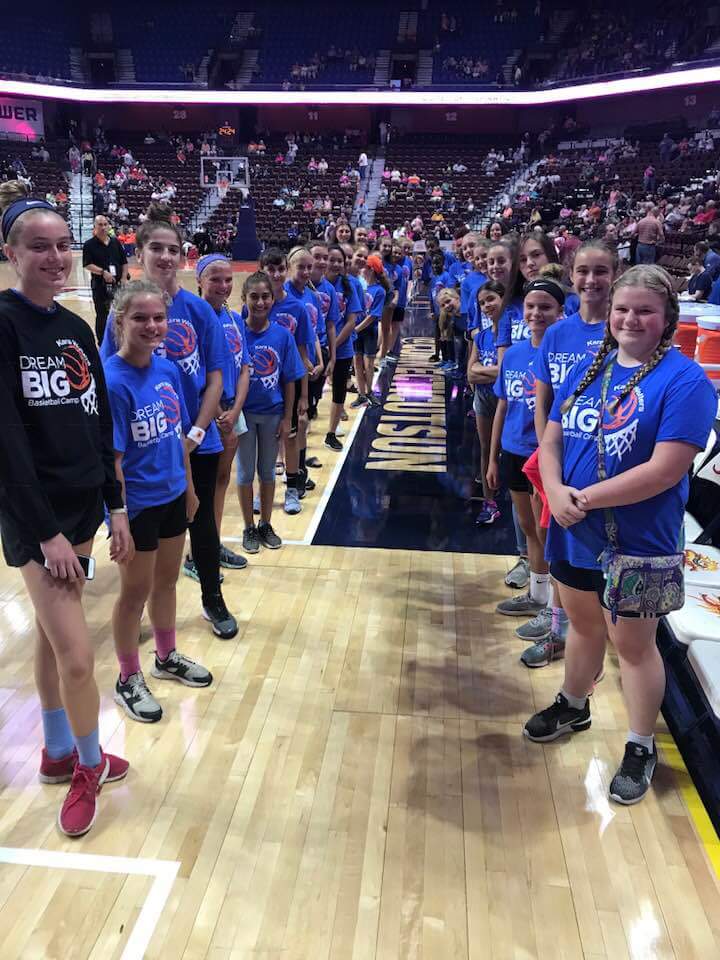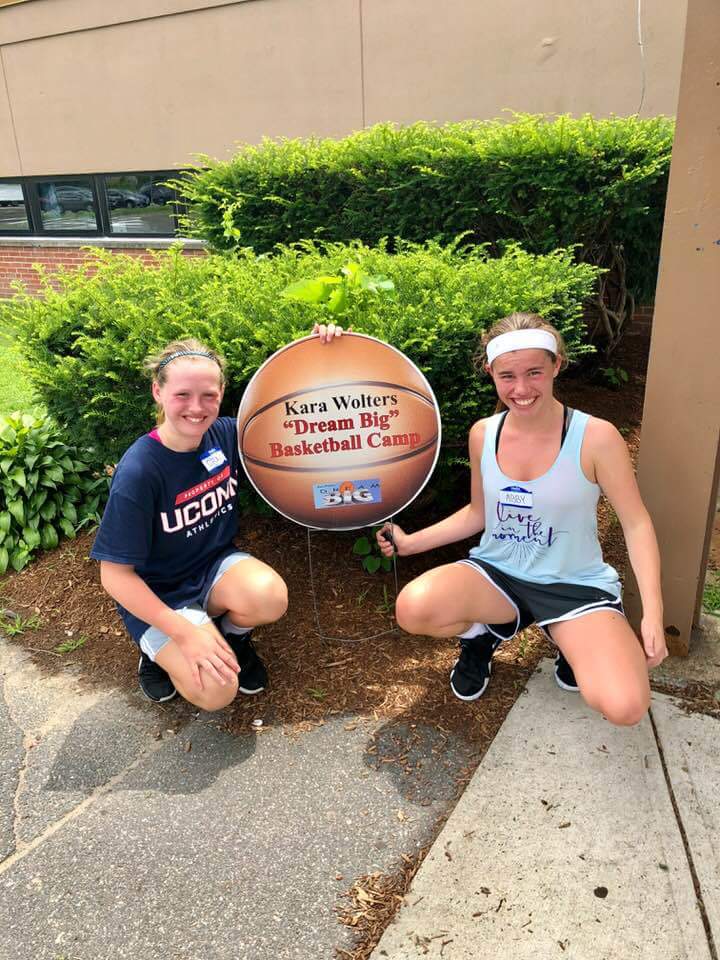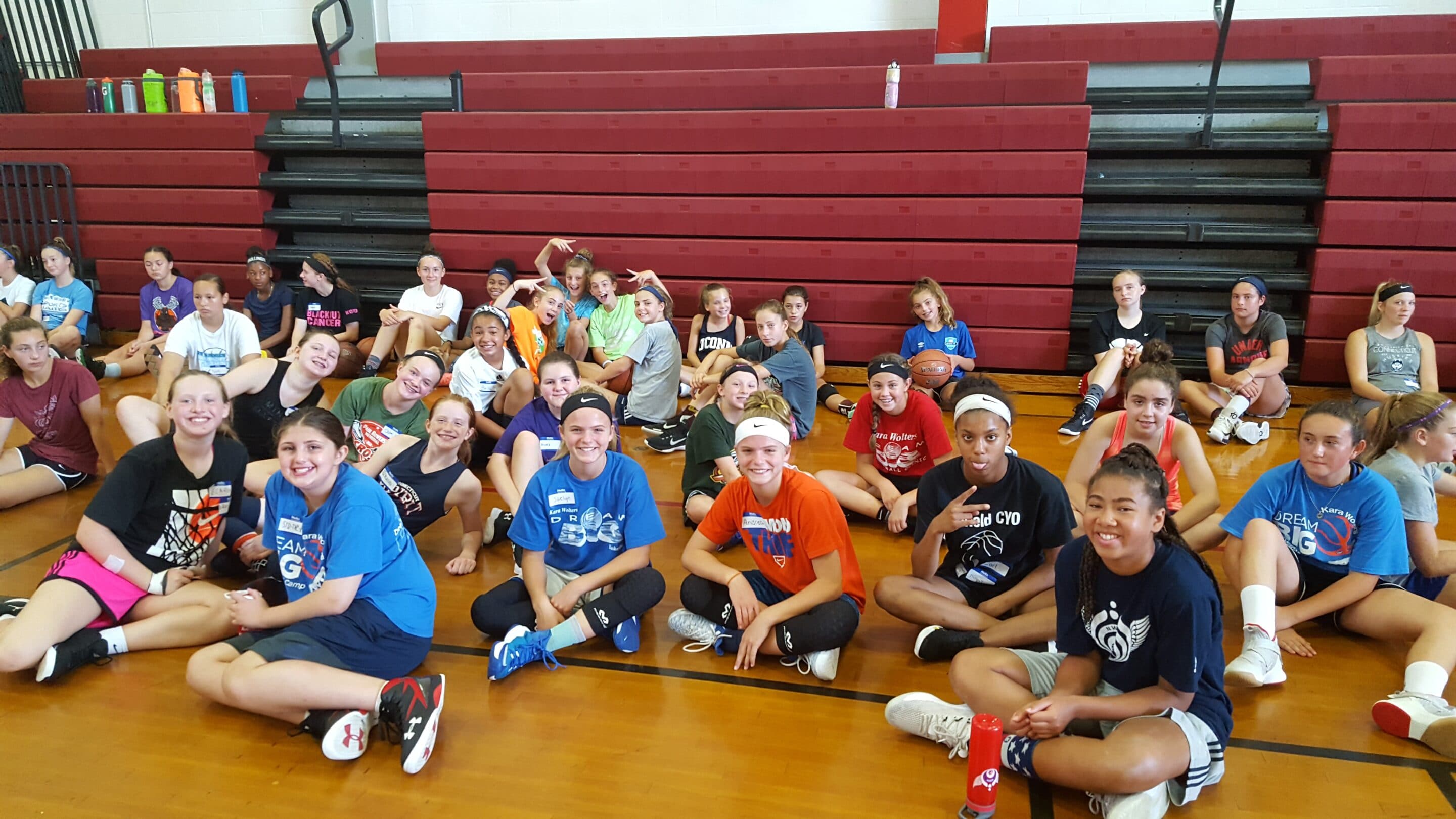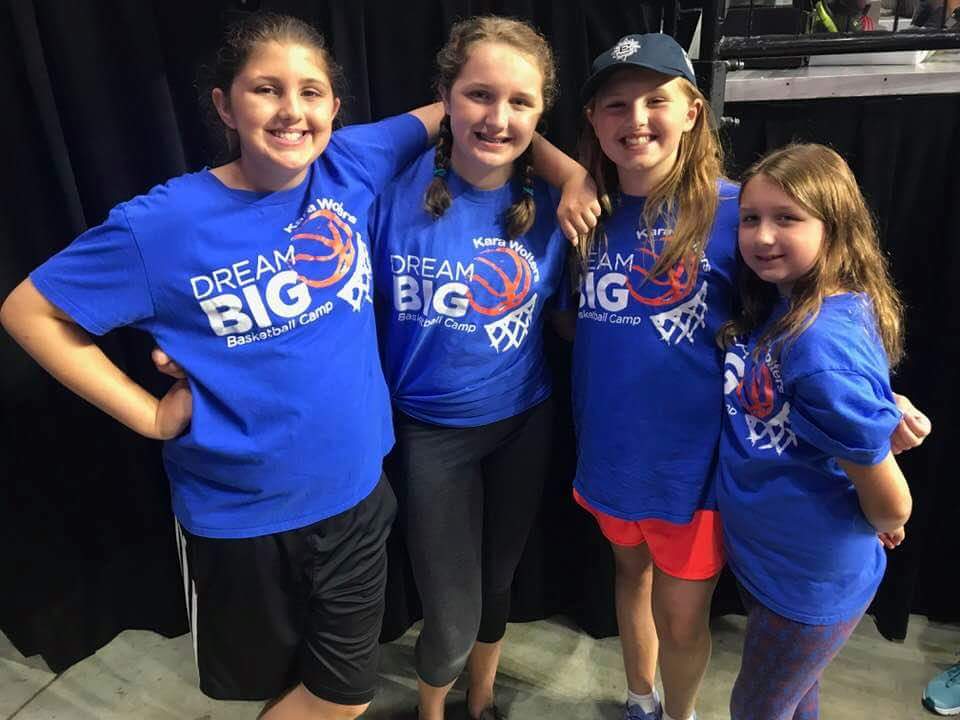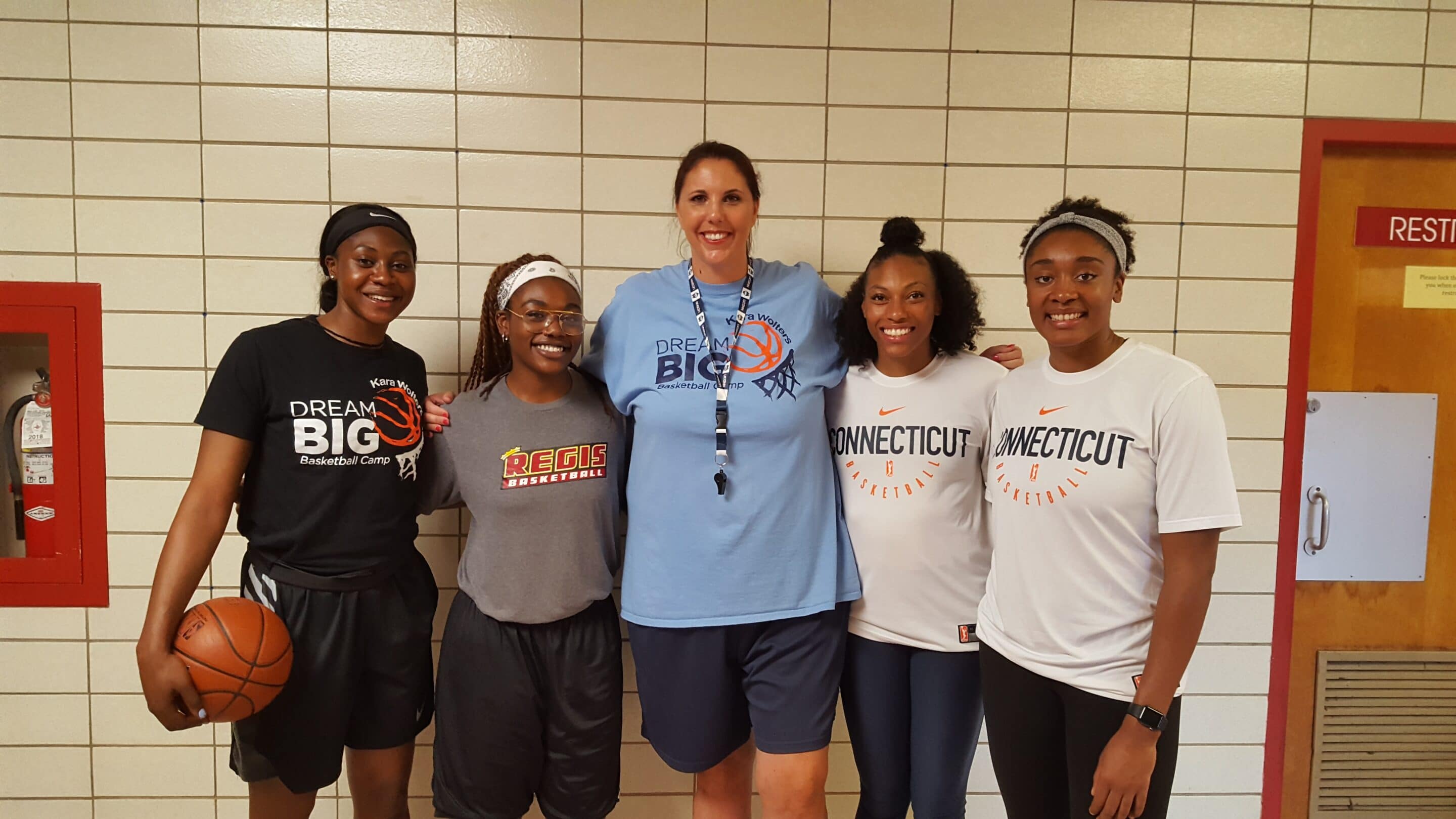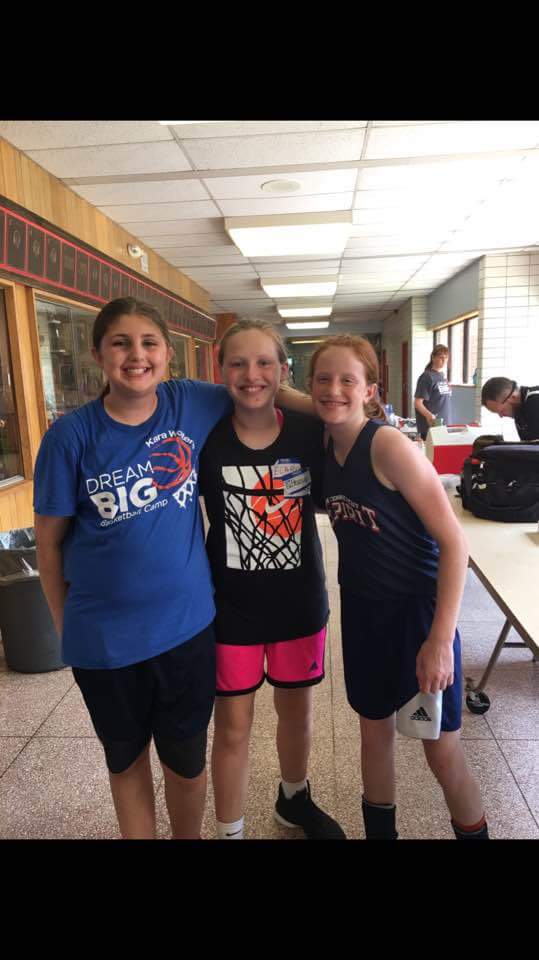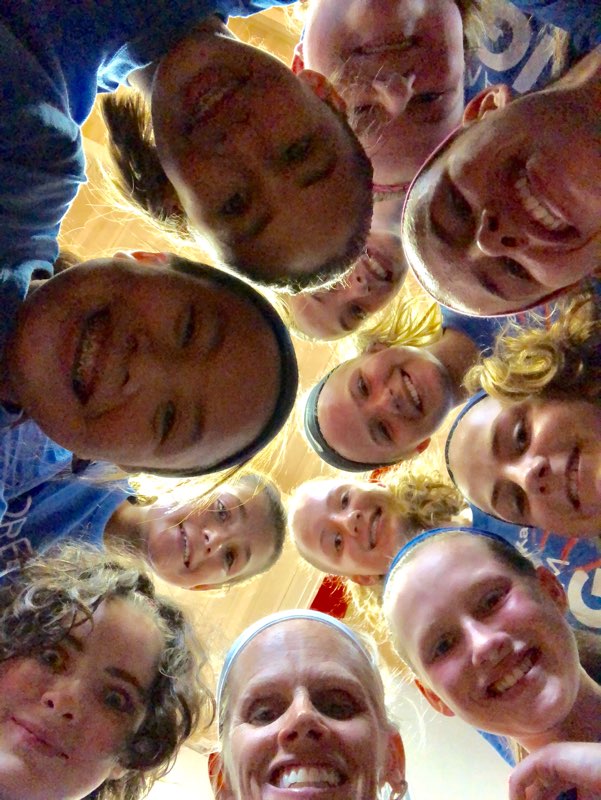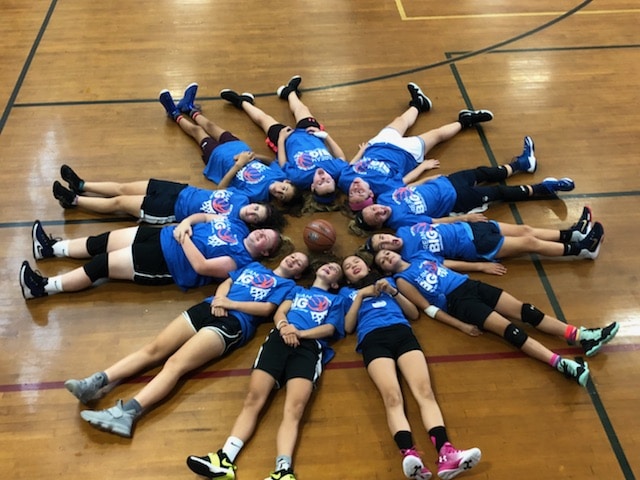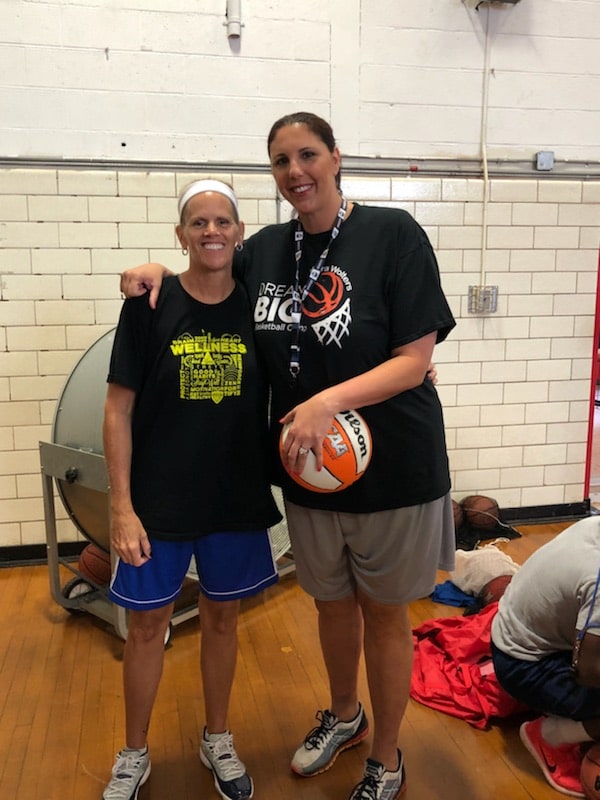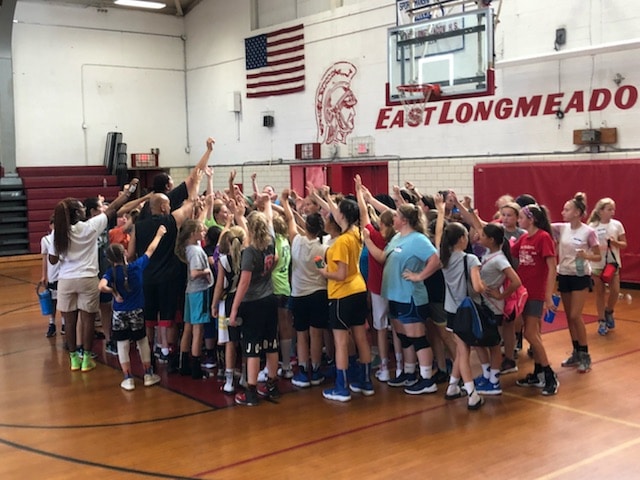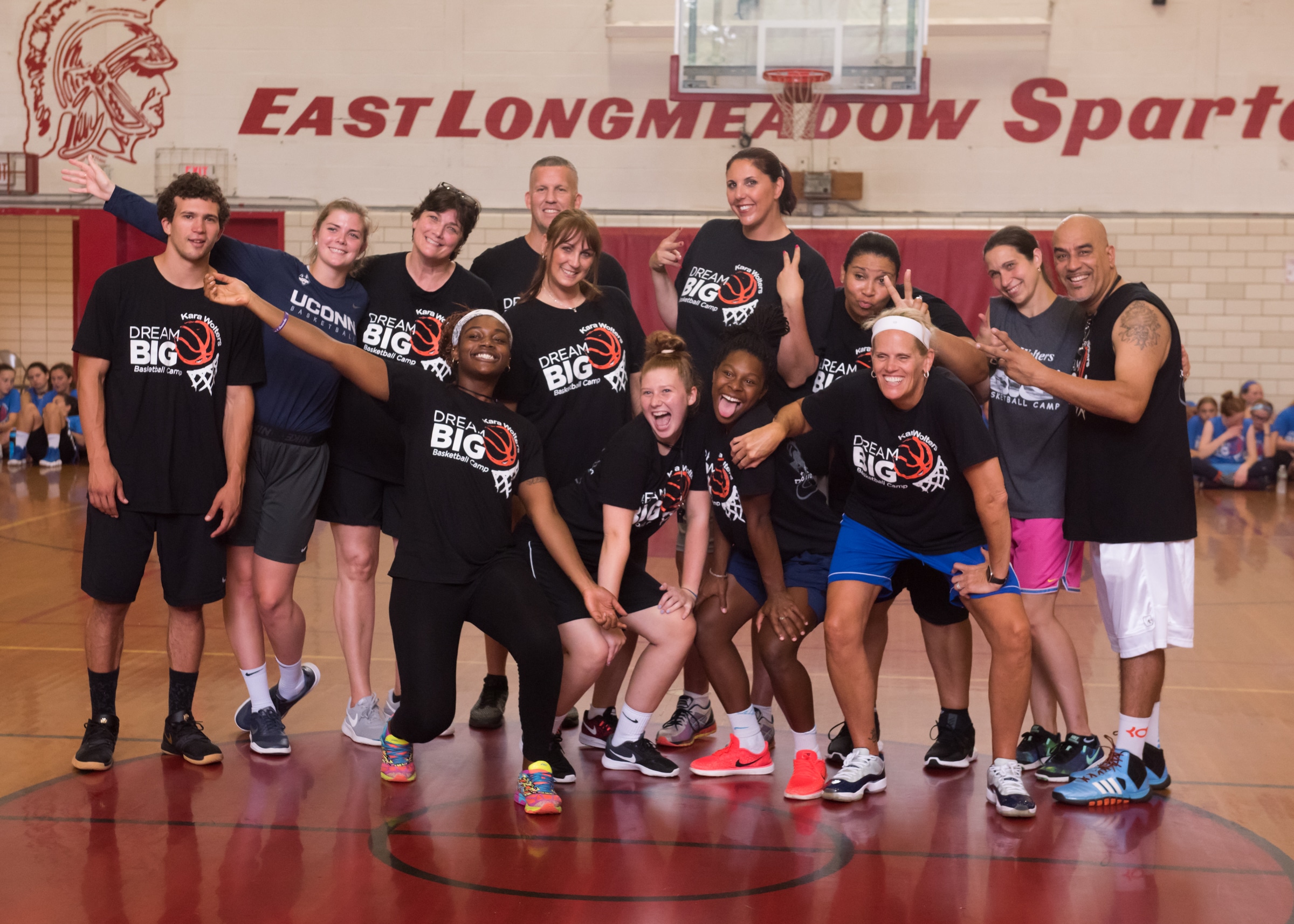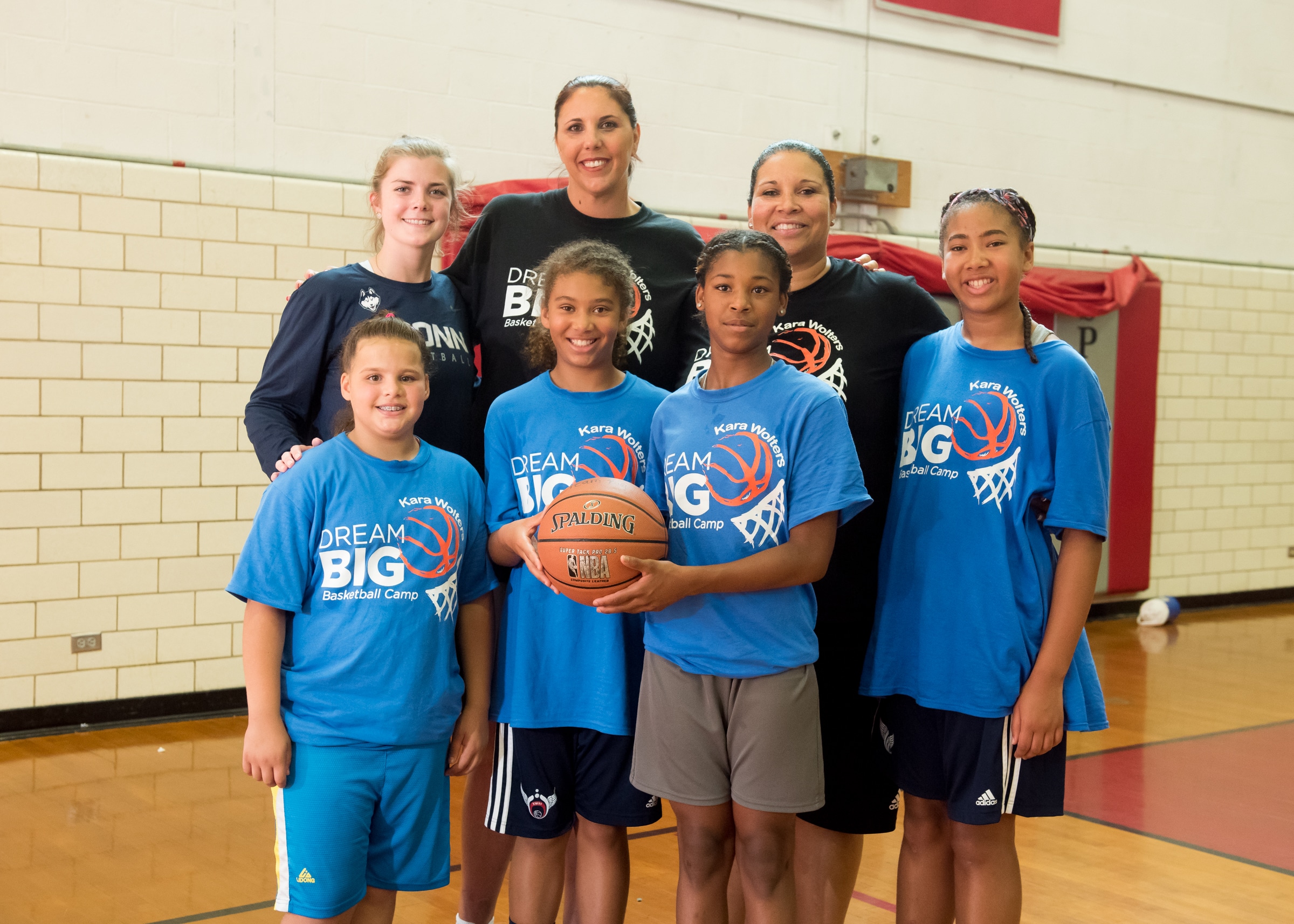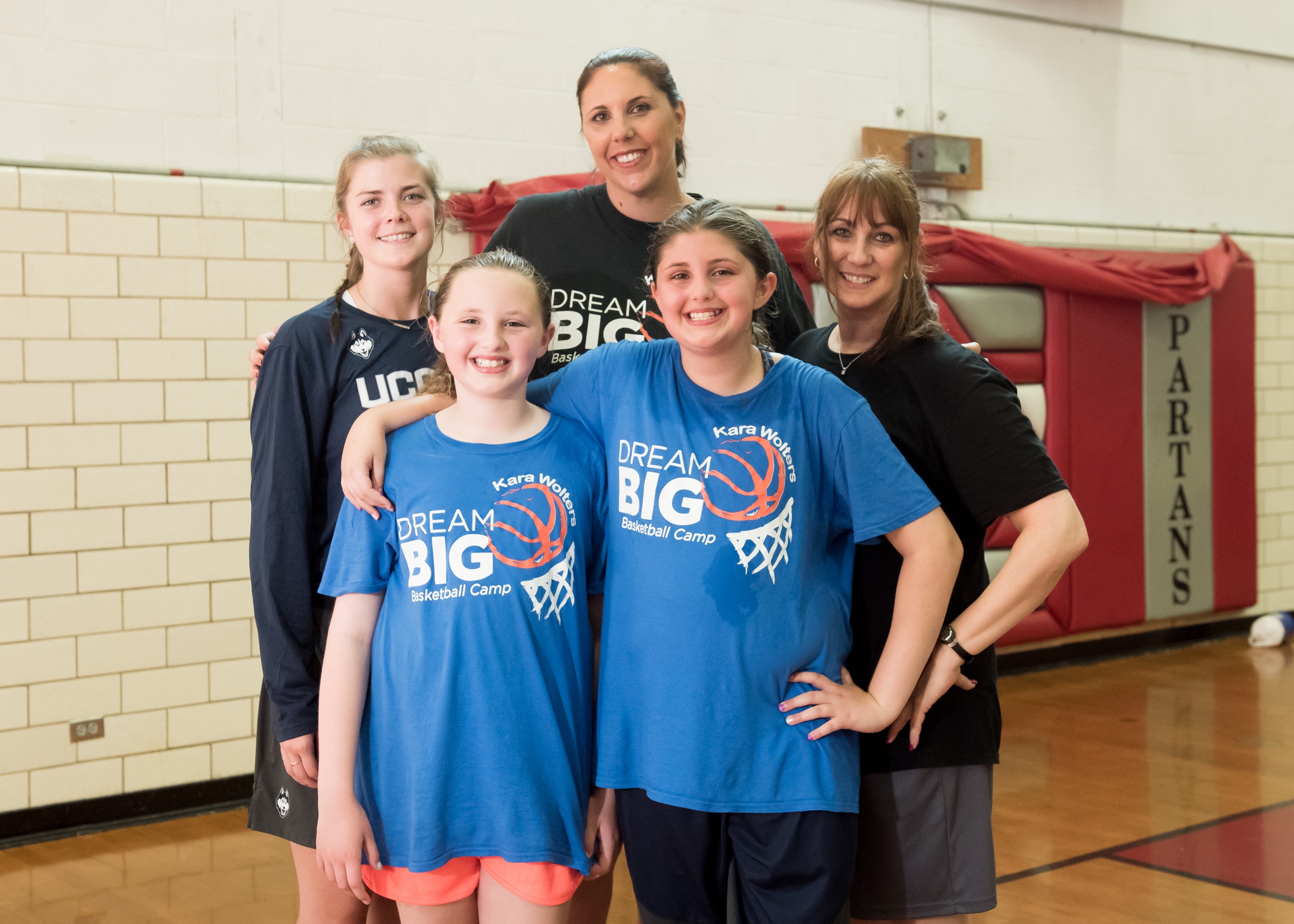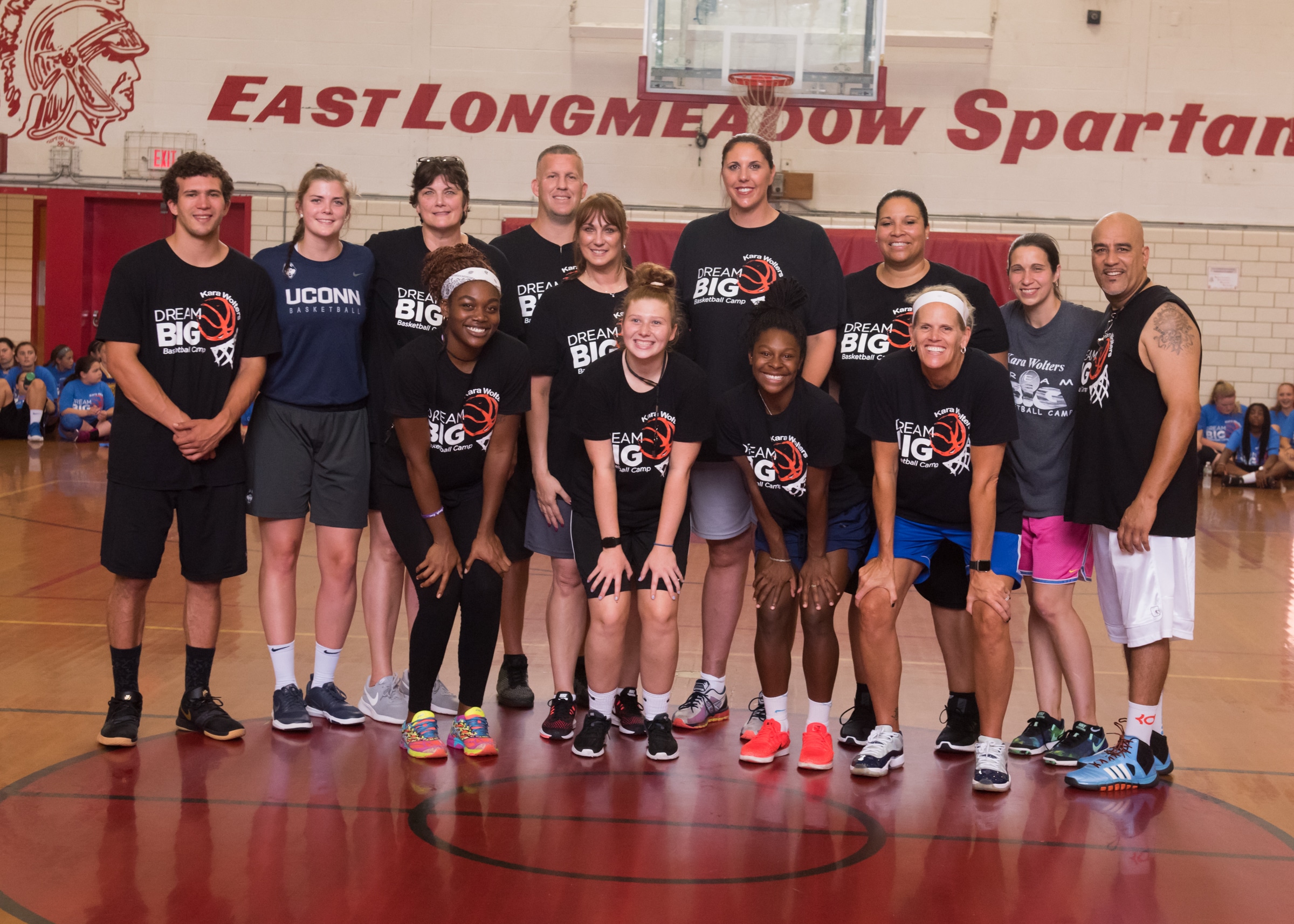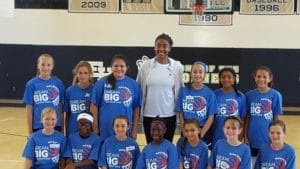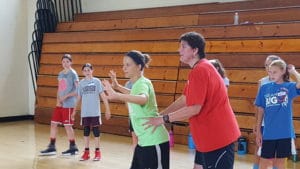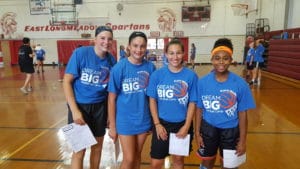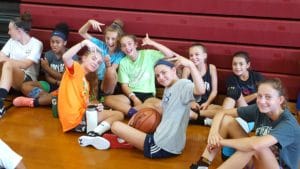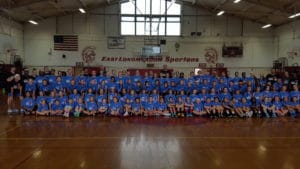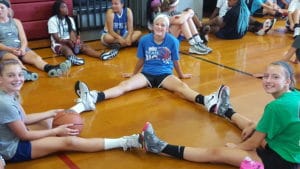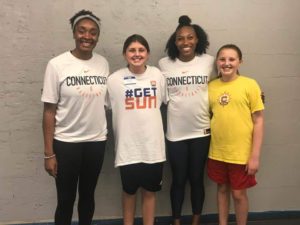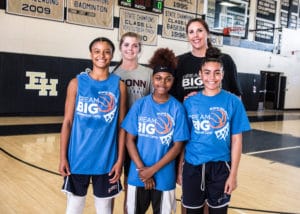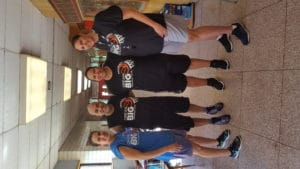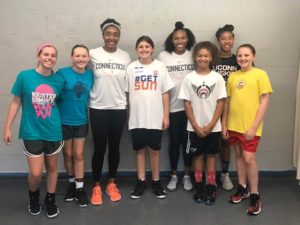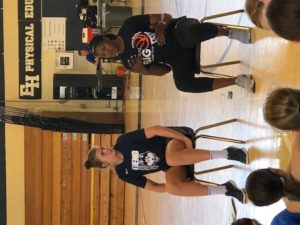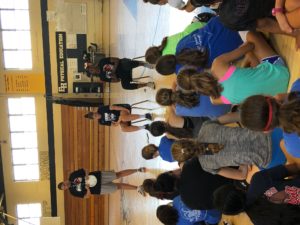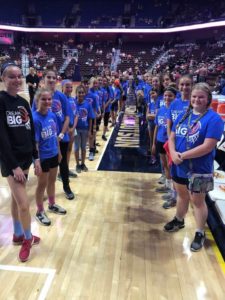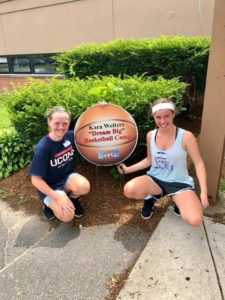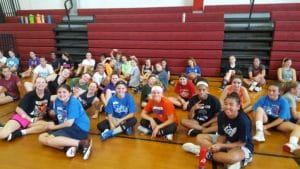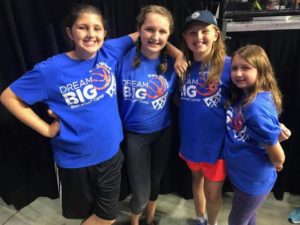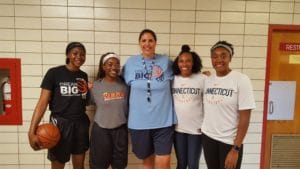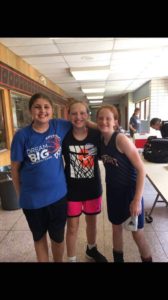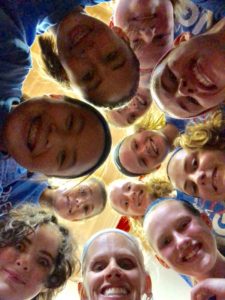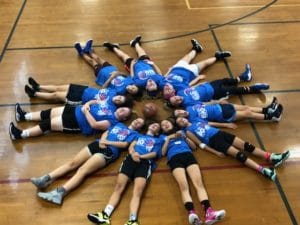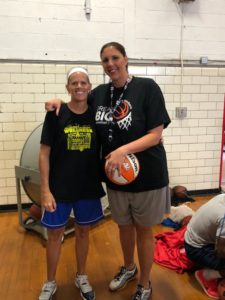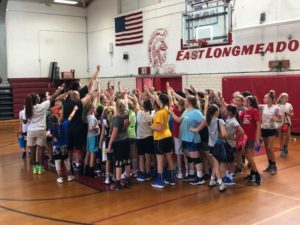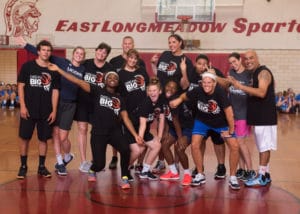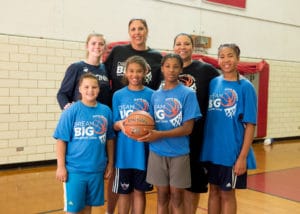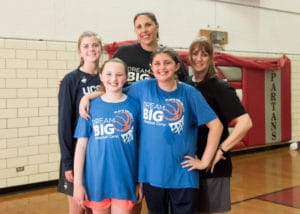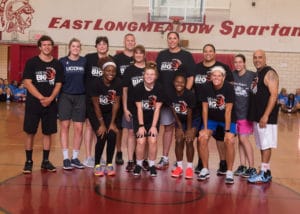 Dream Big Camps 2017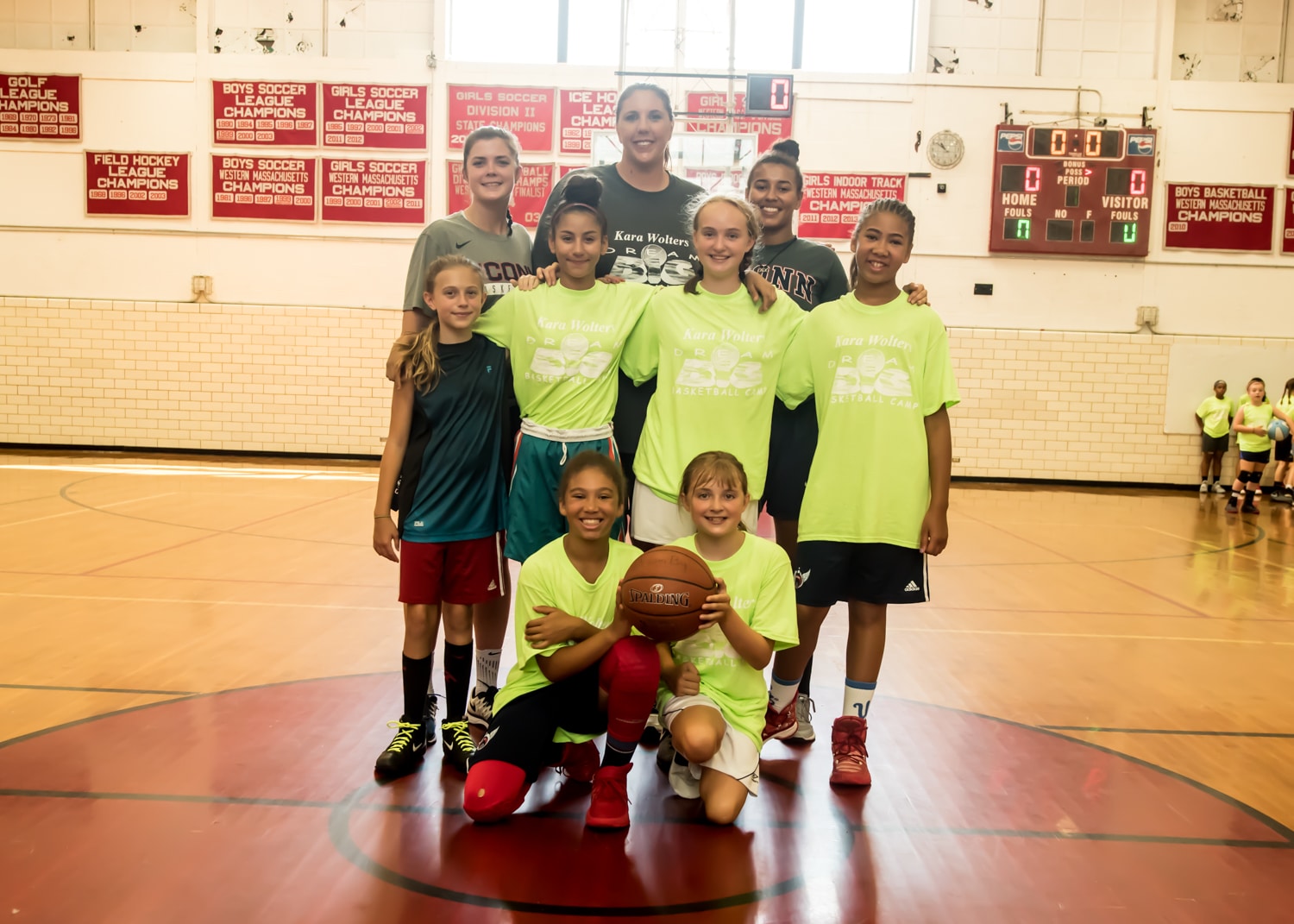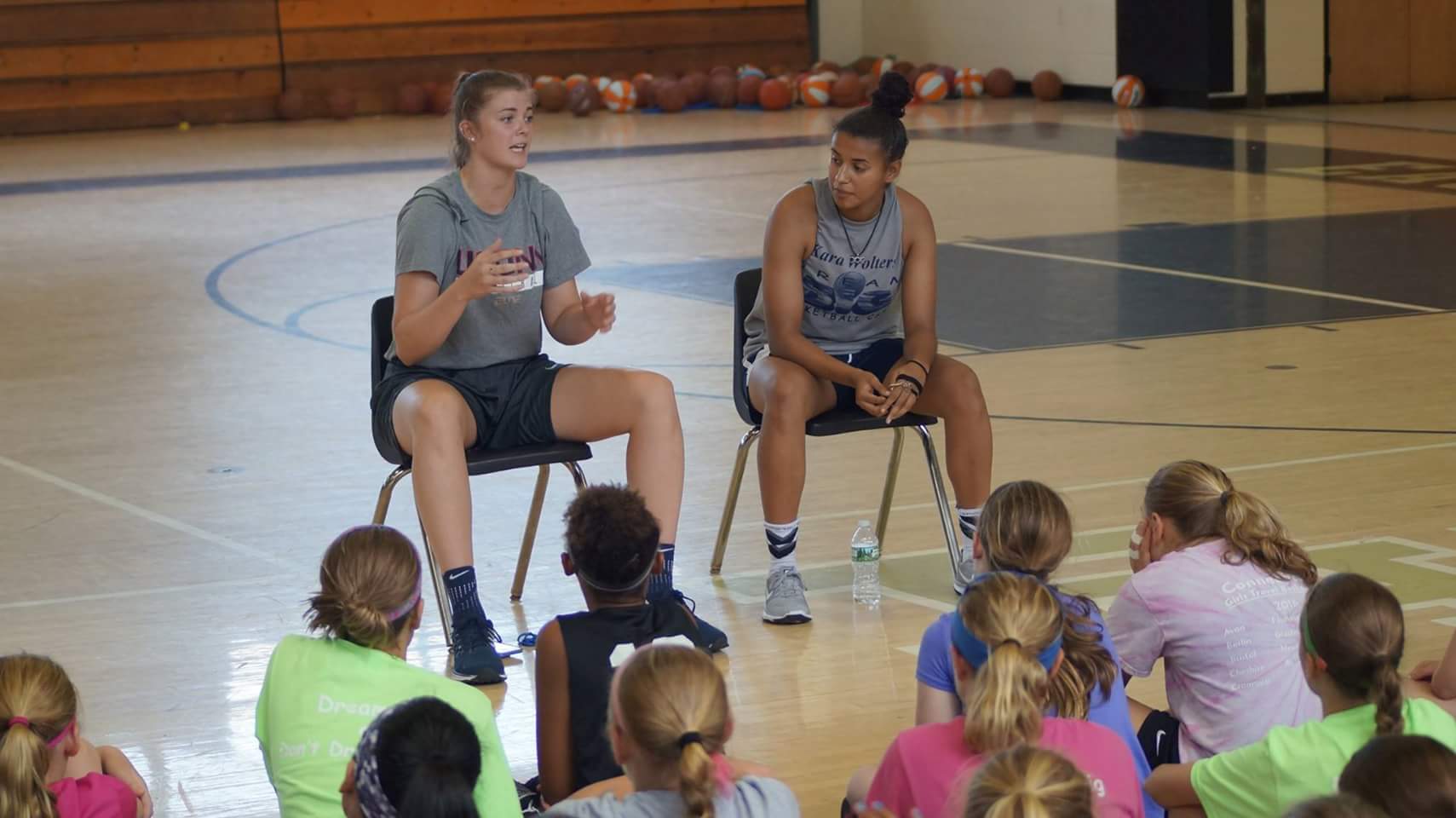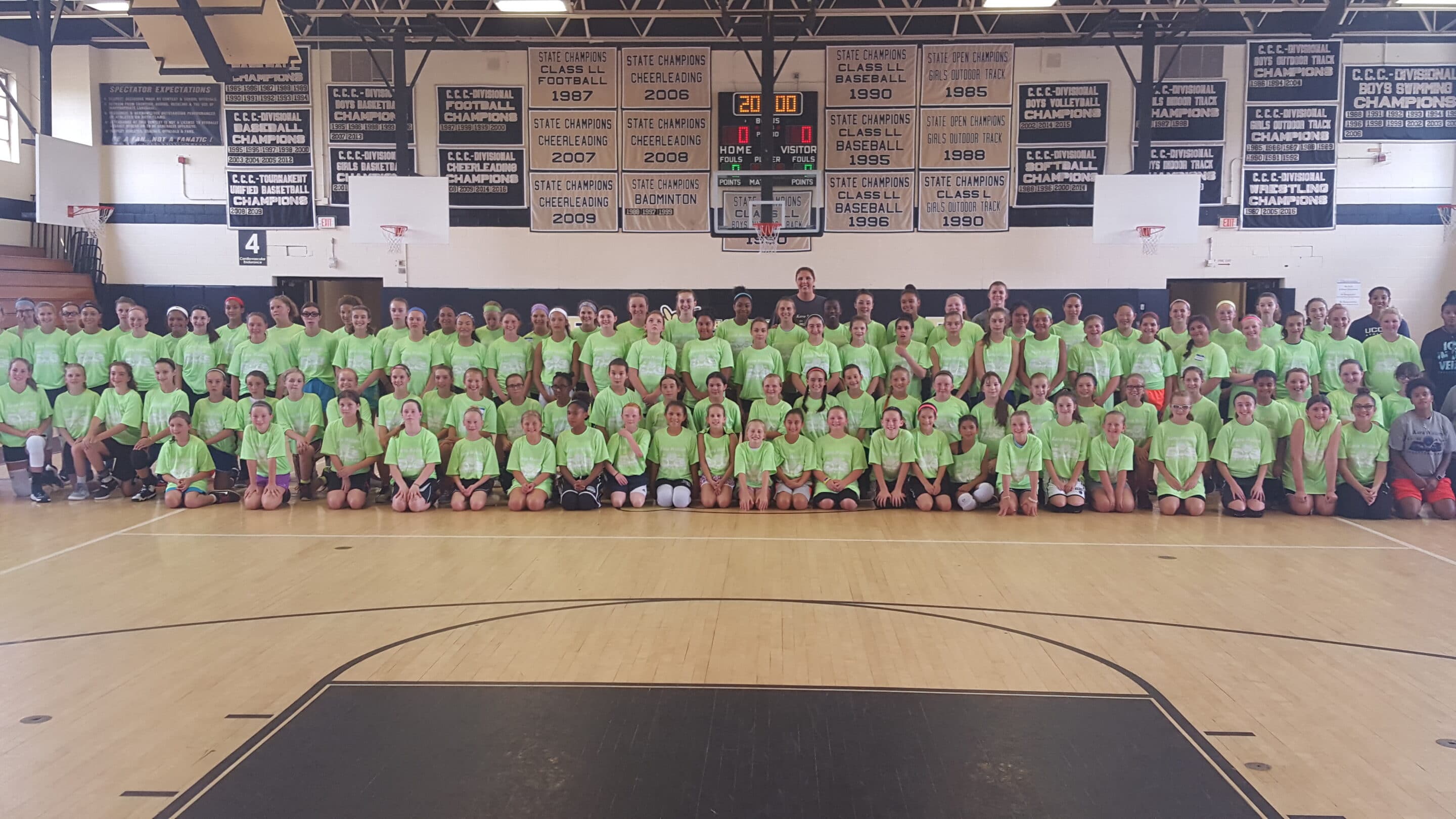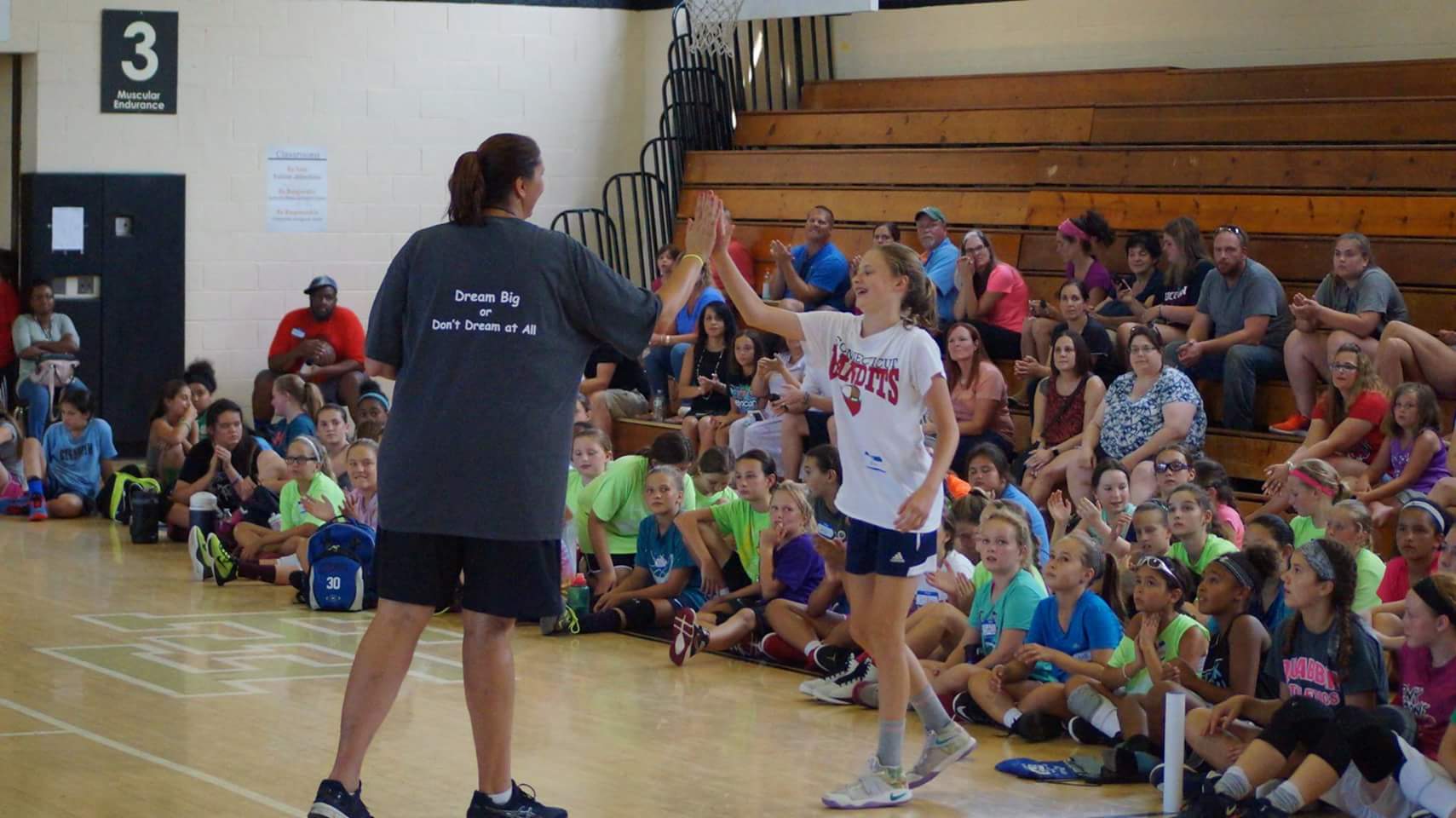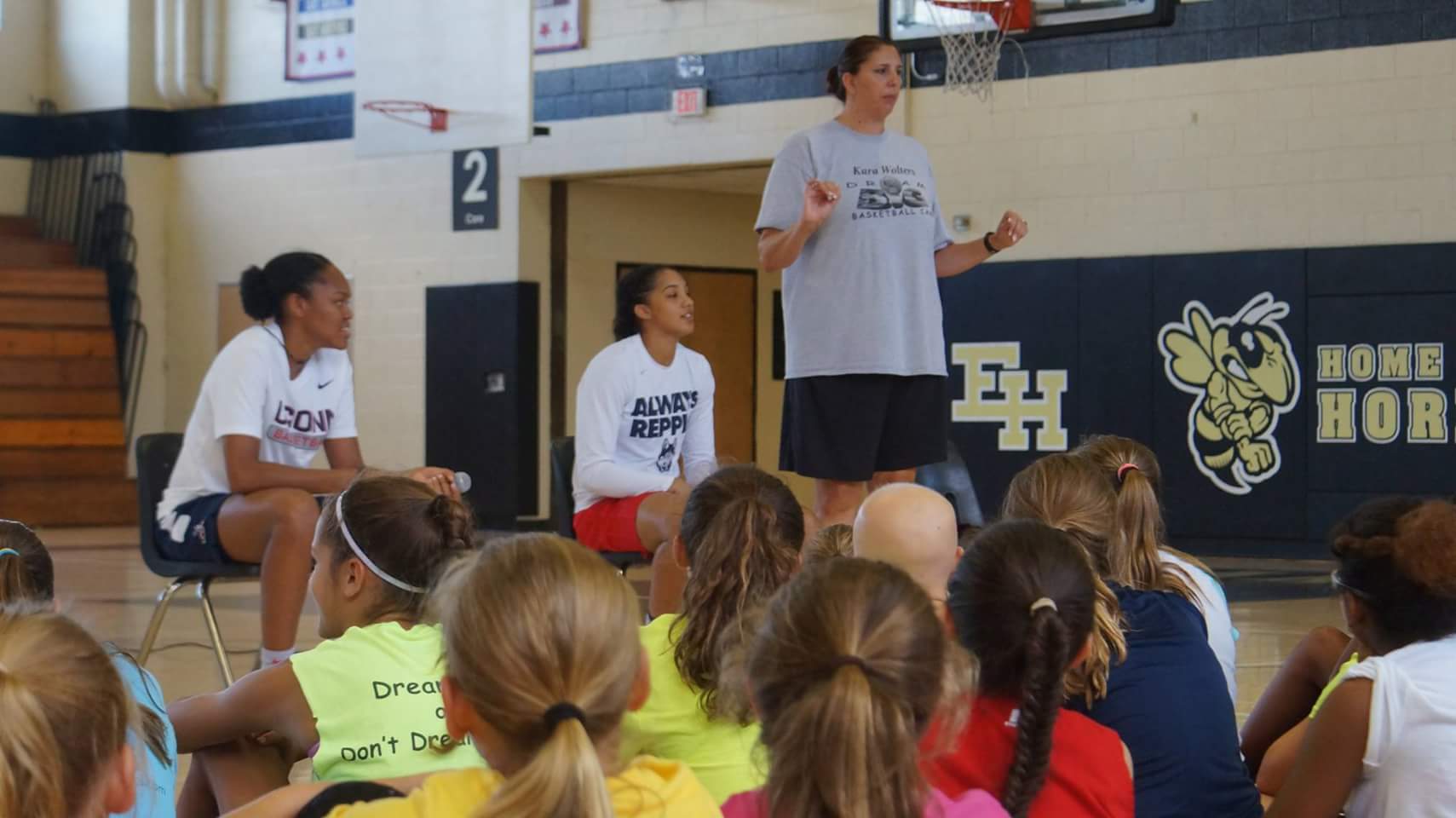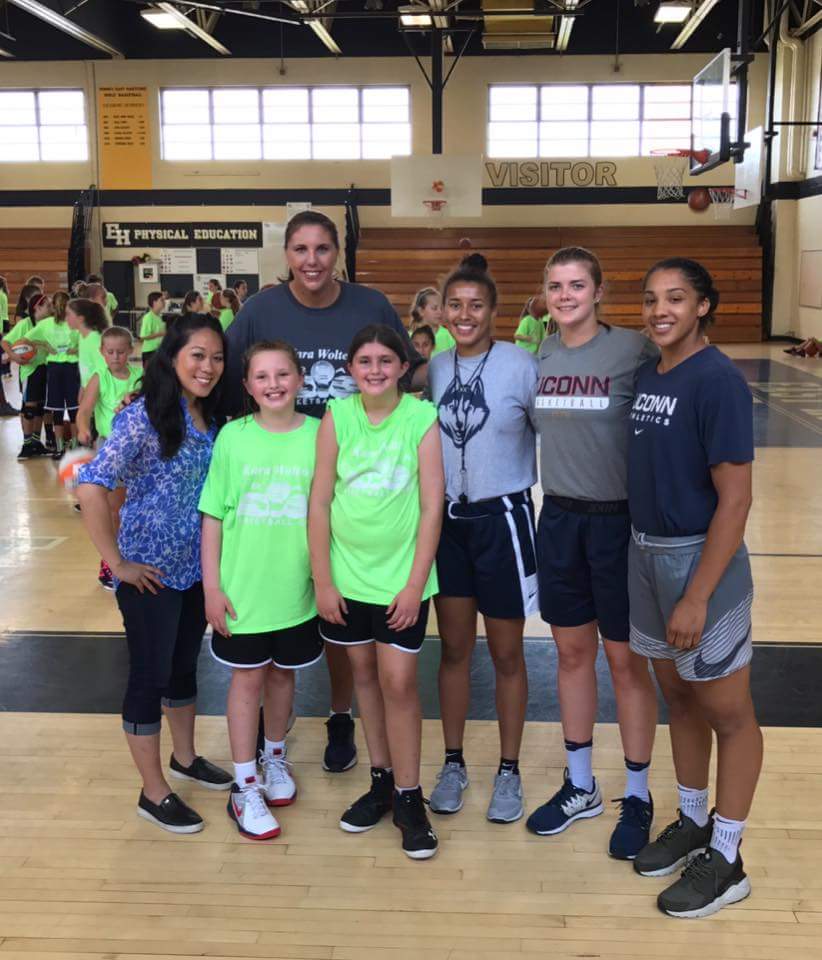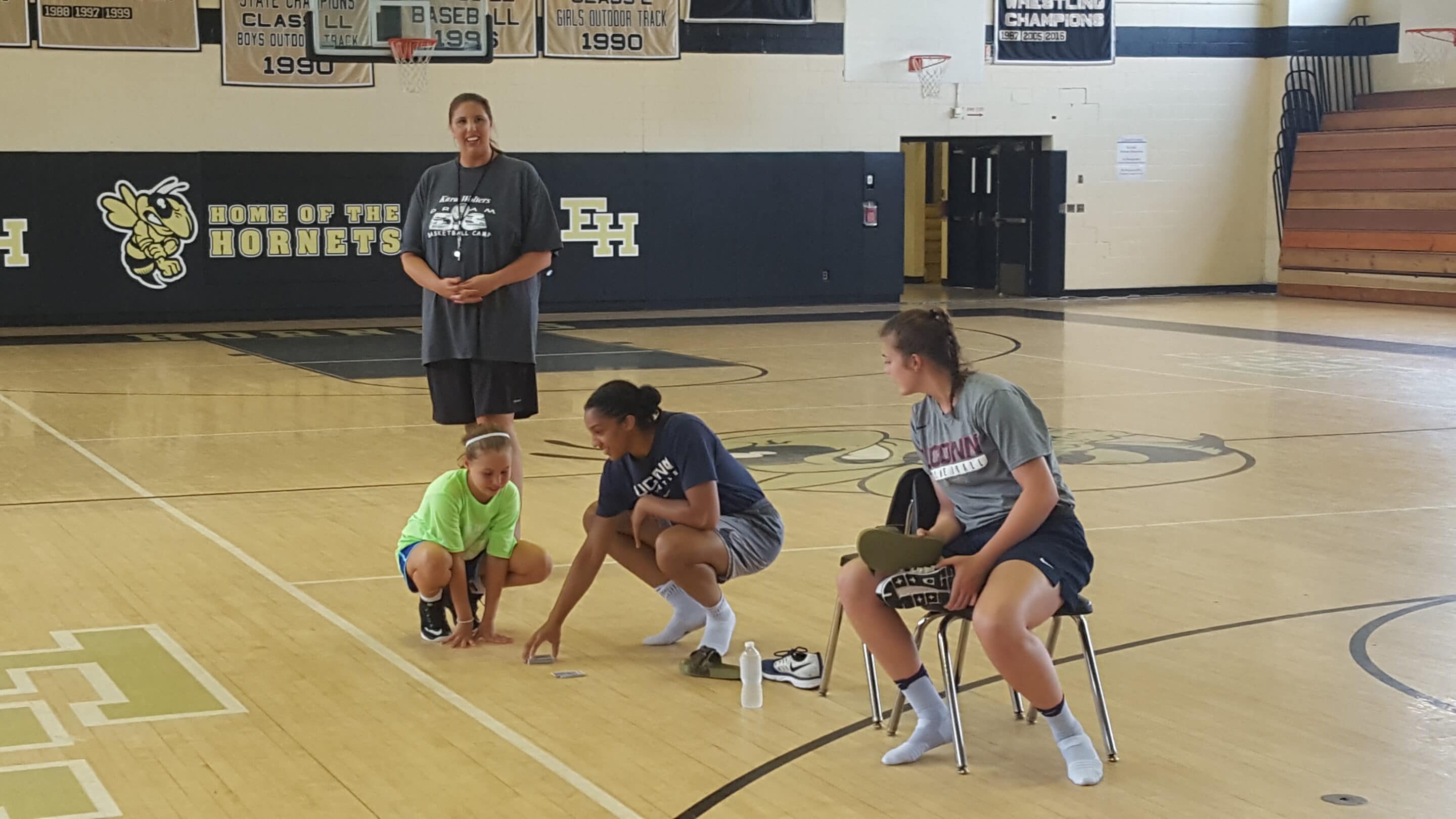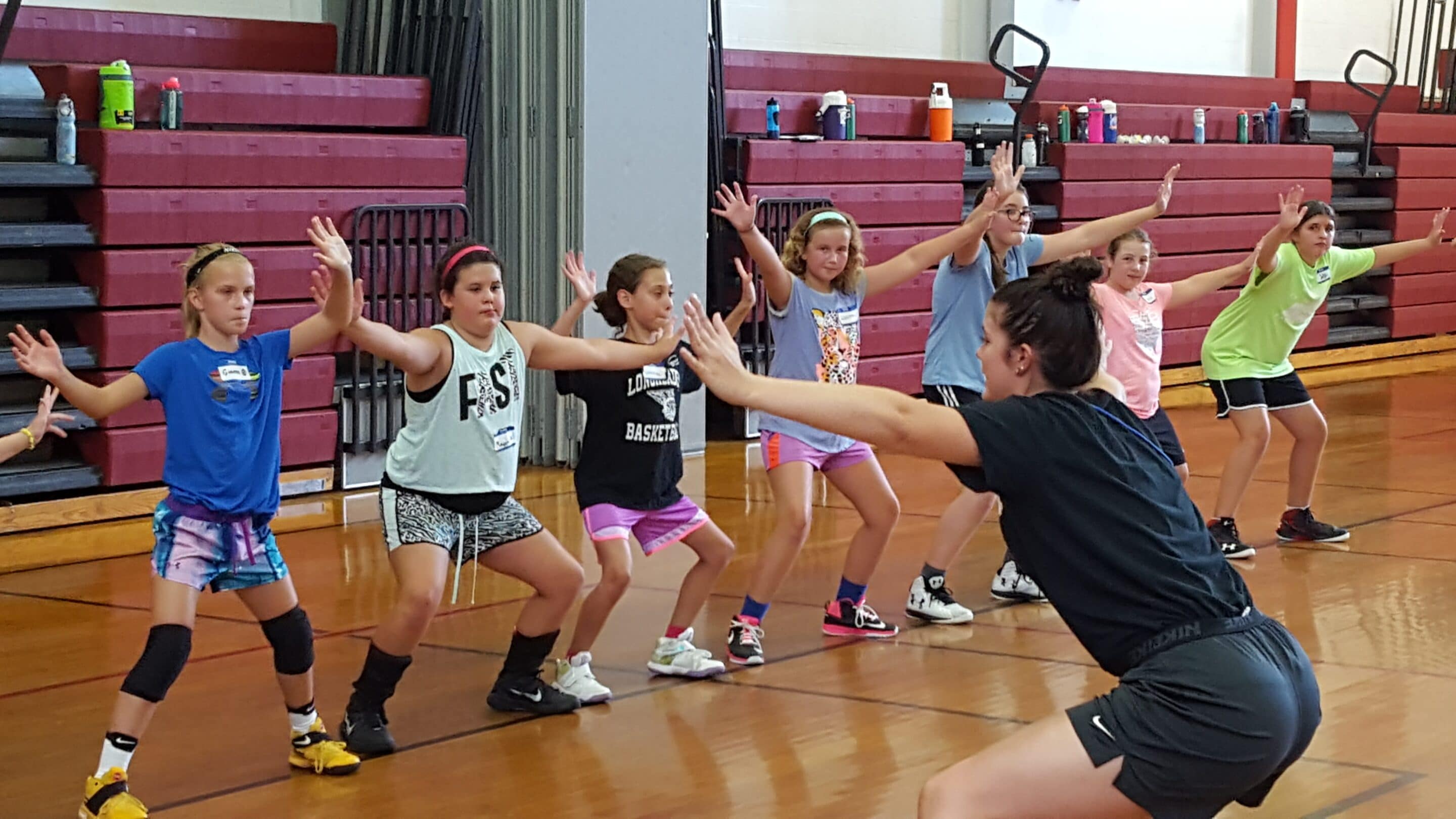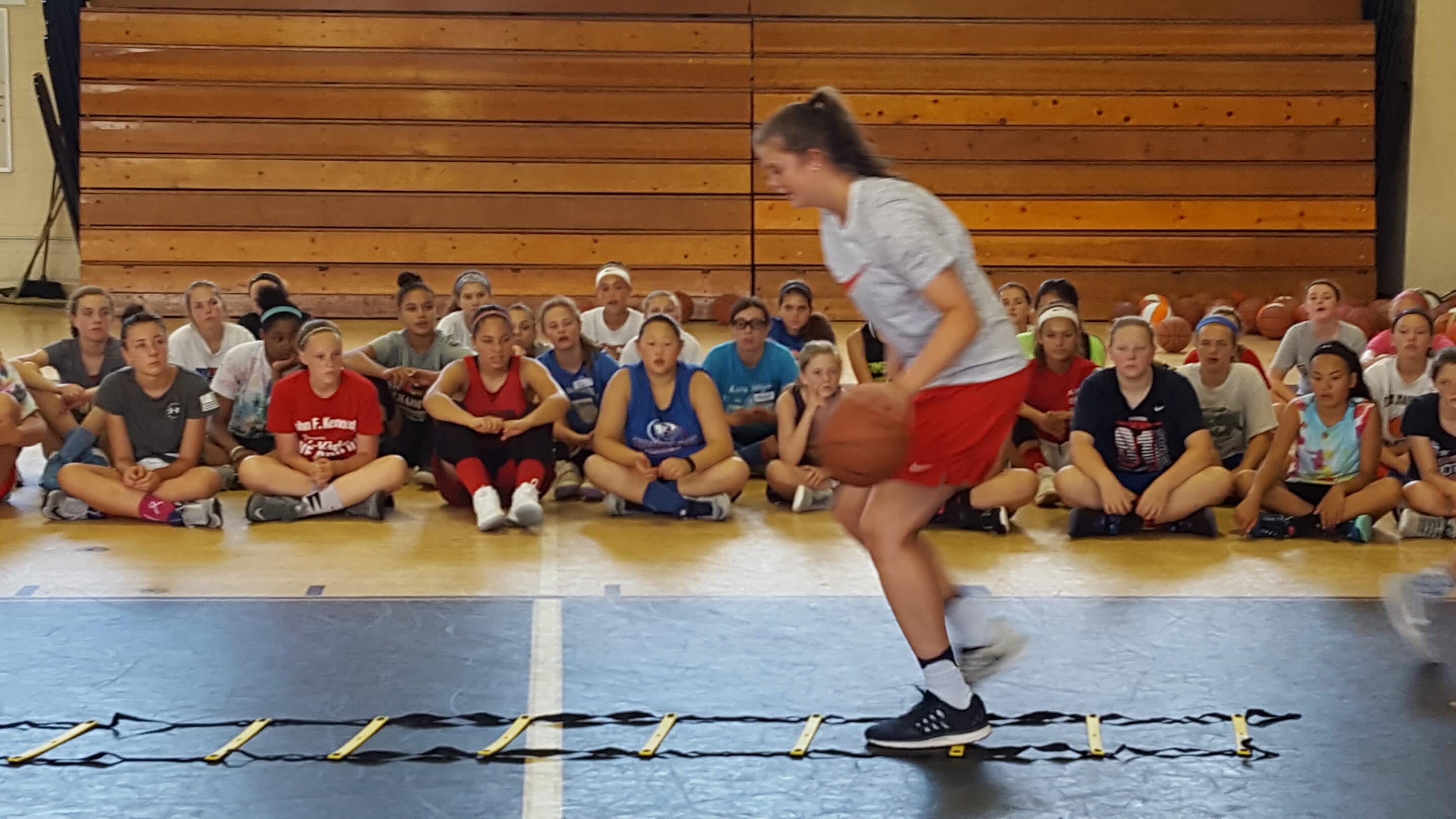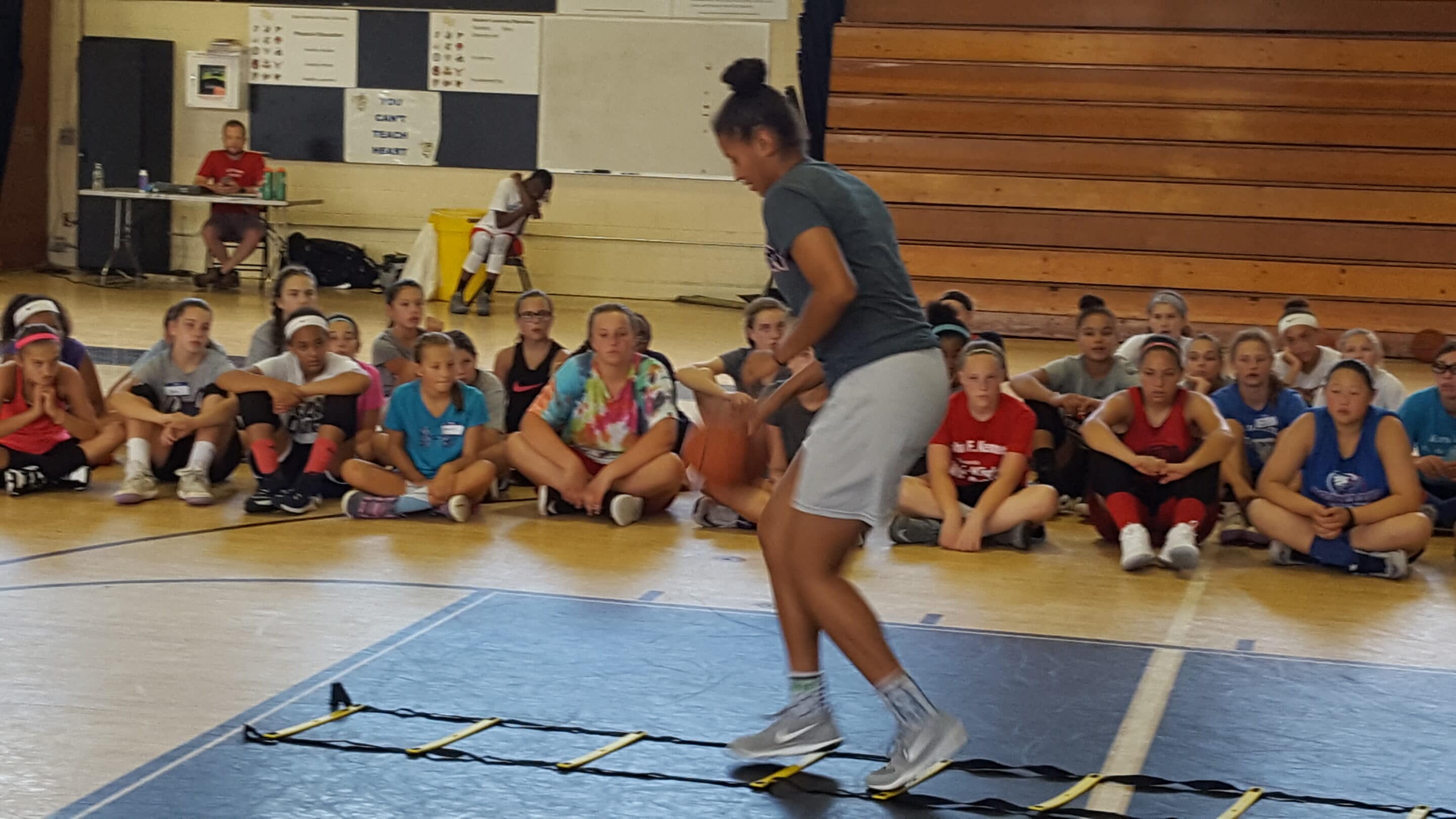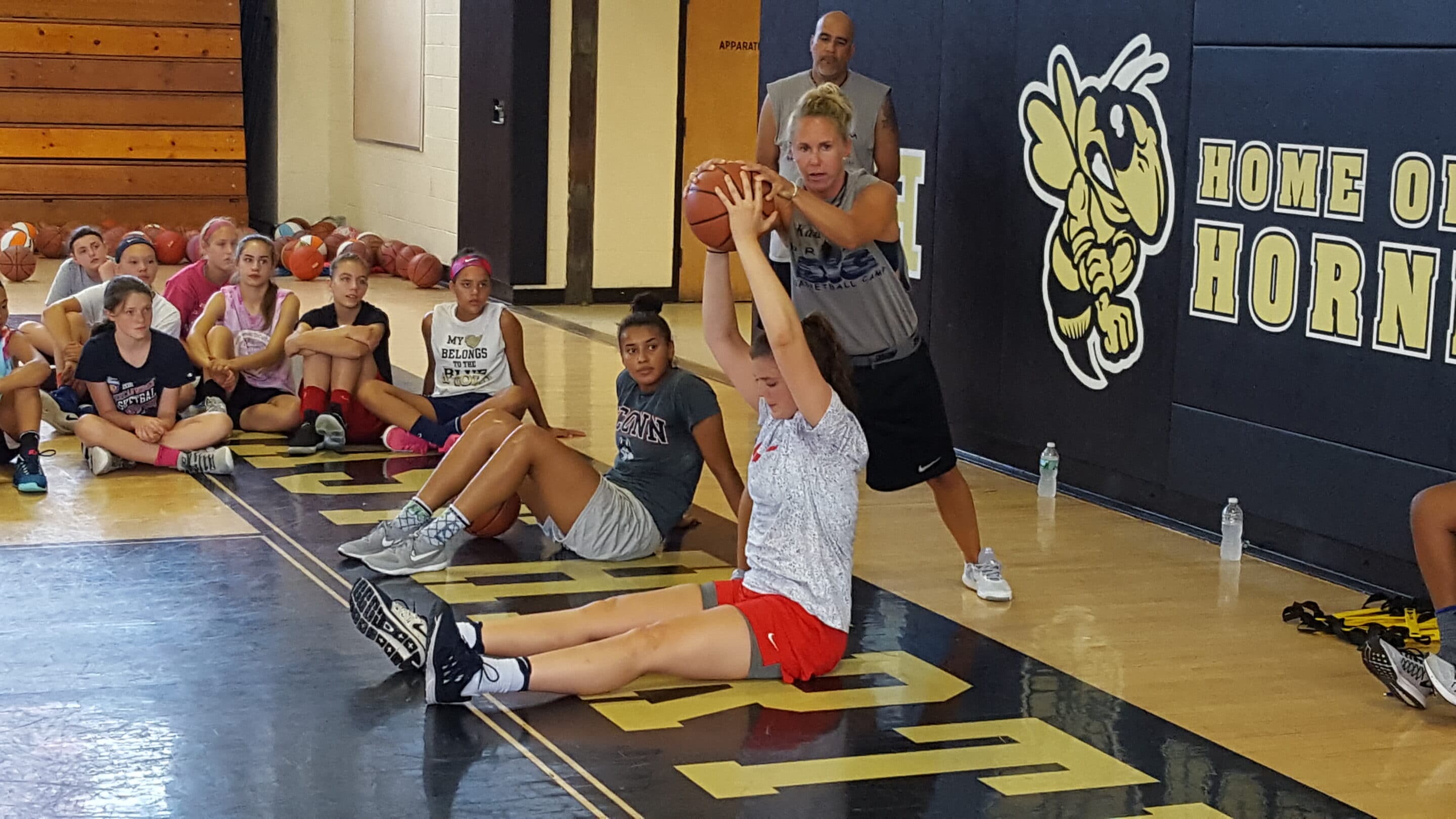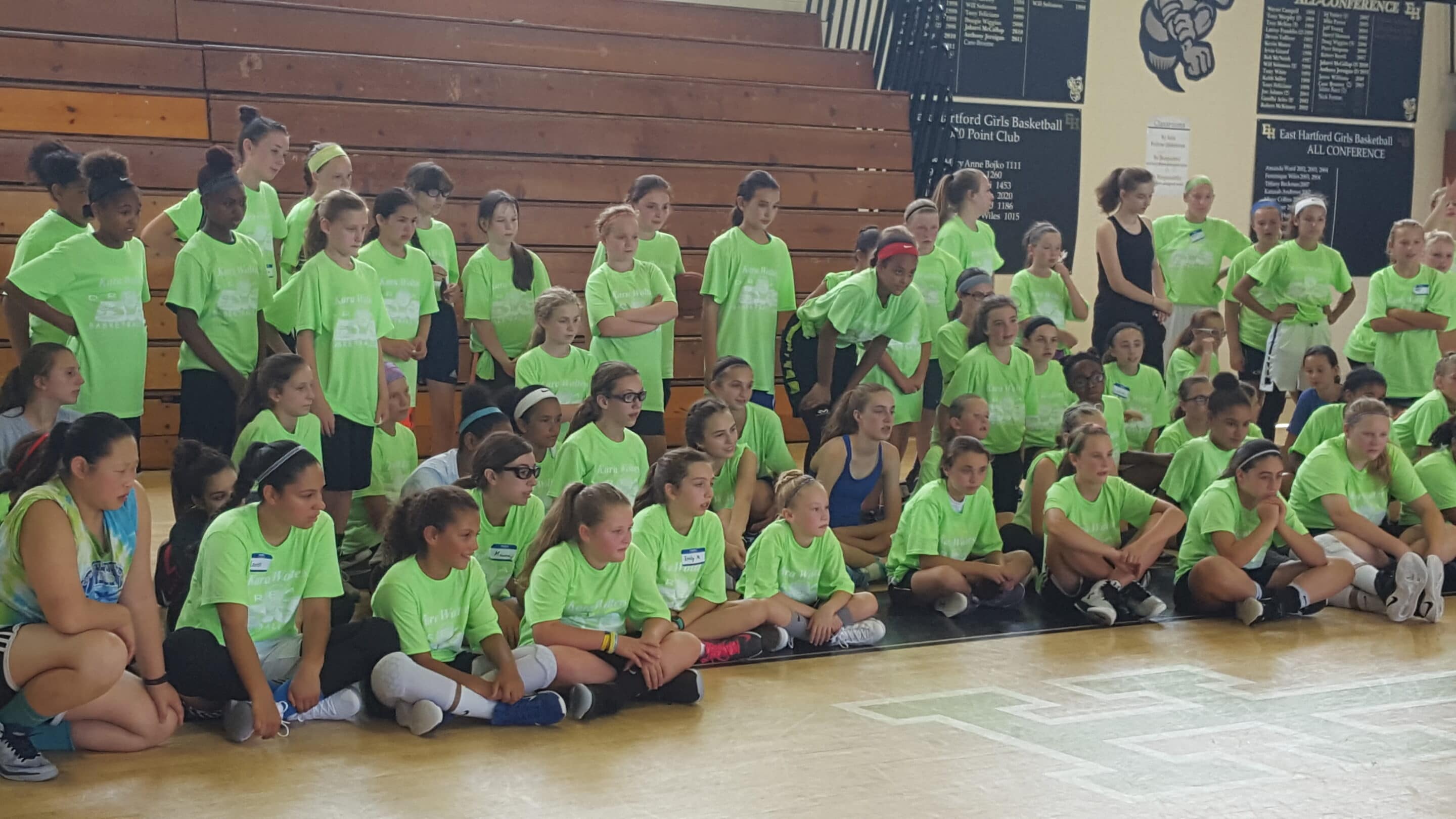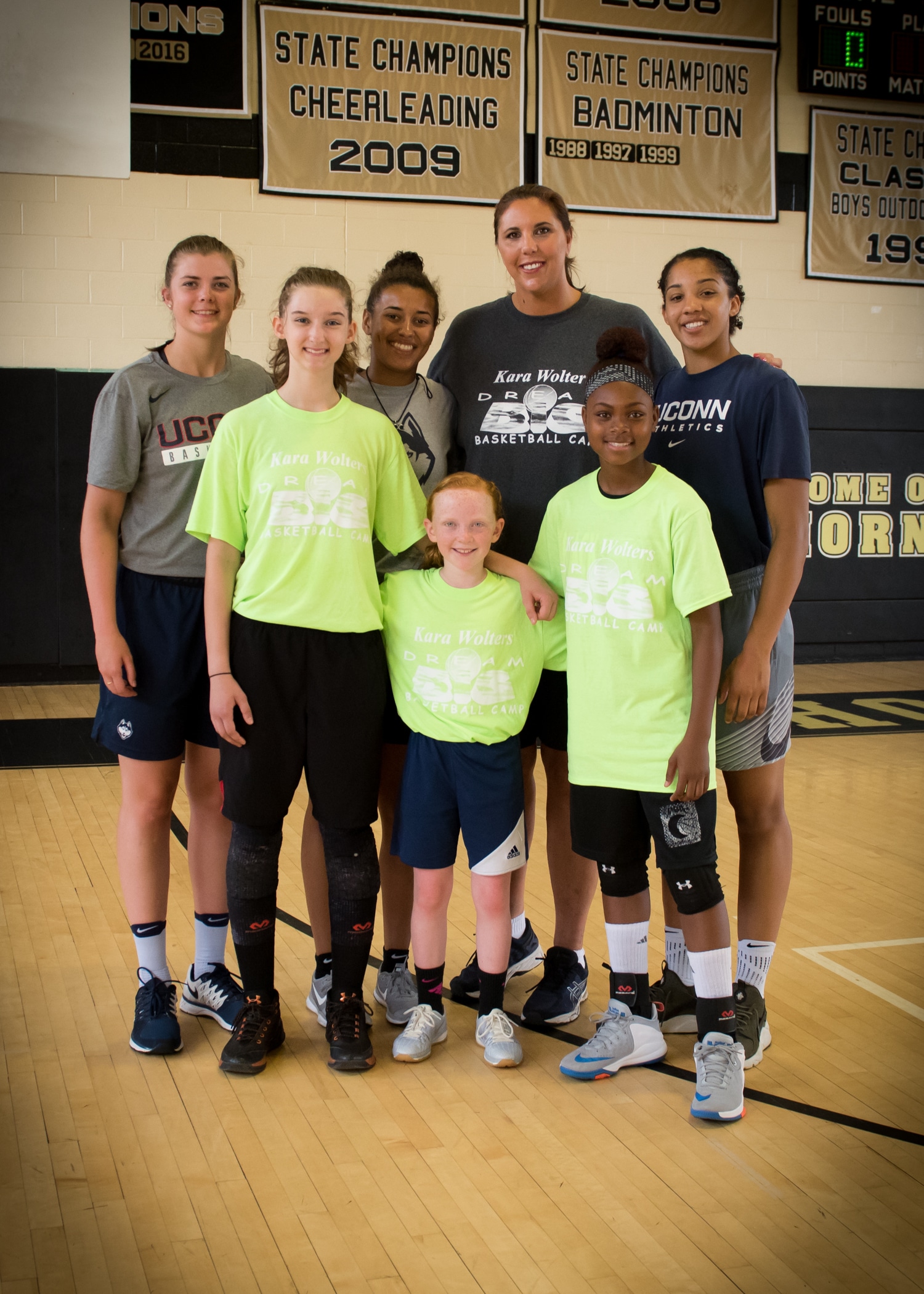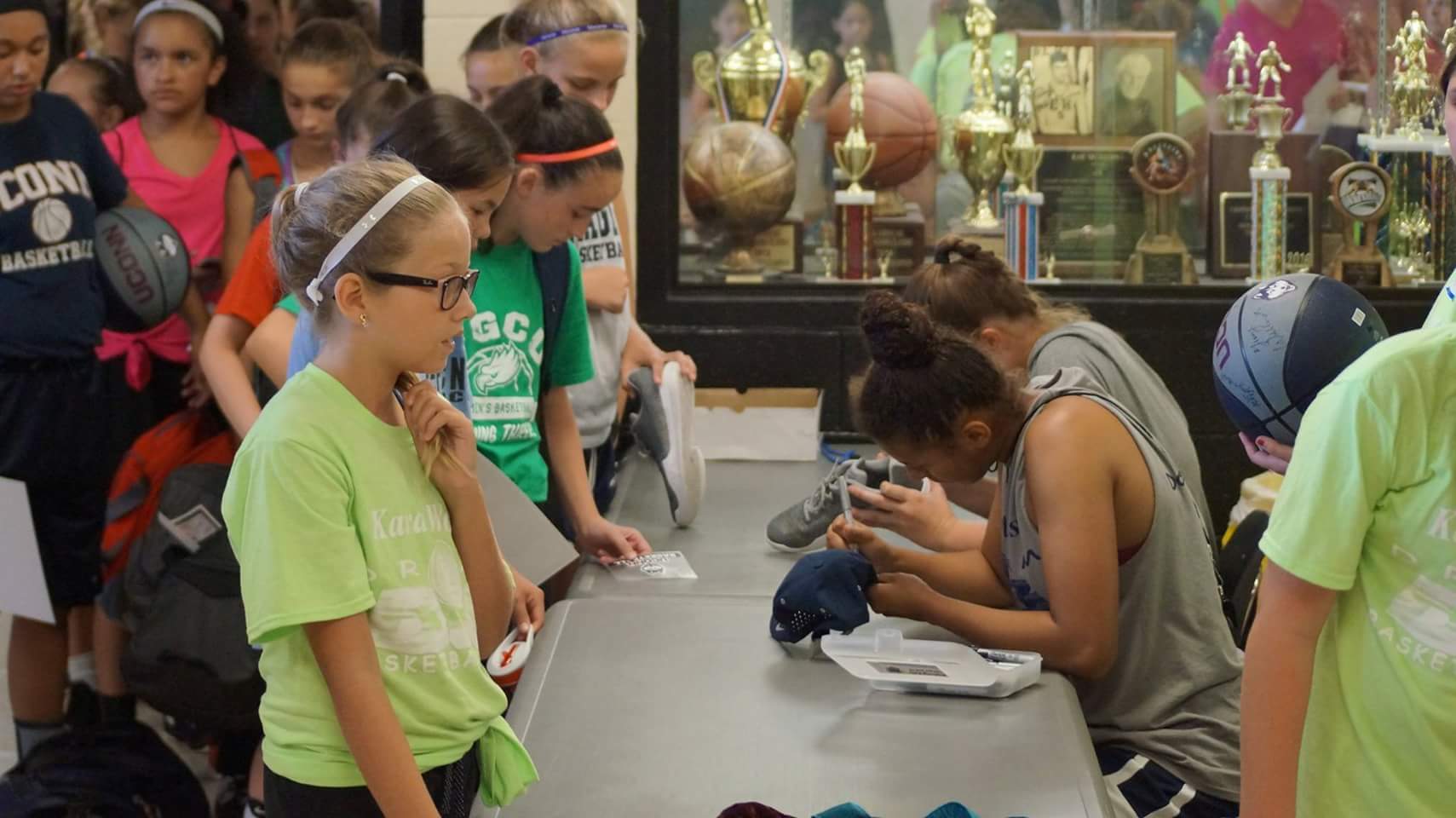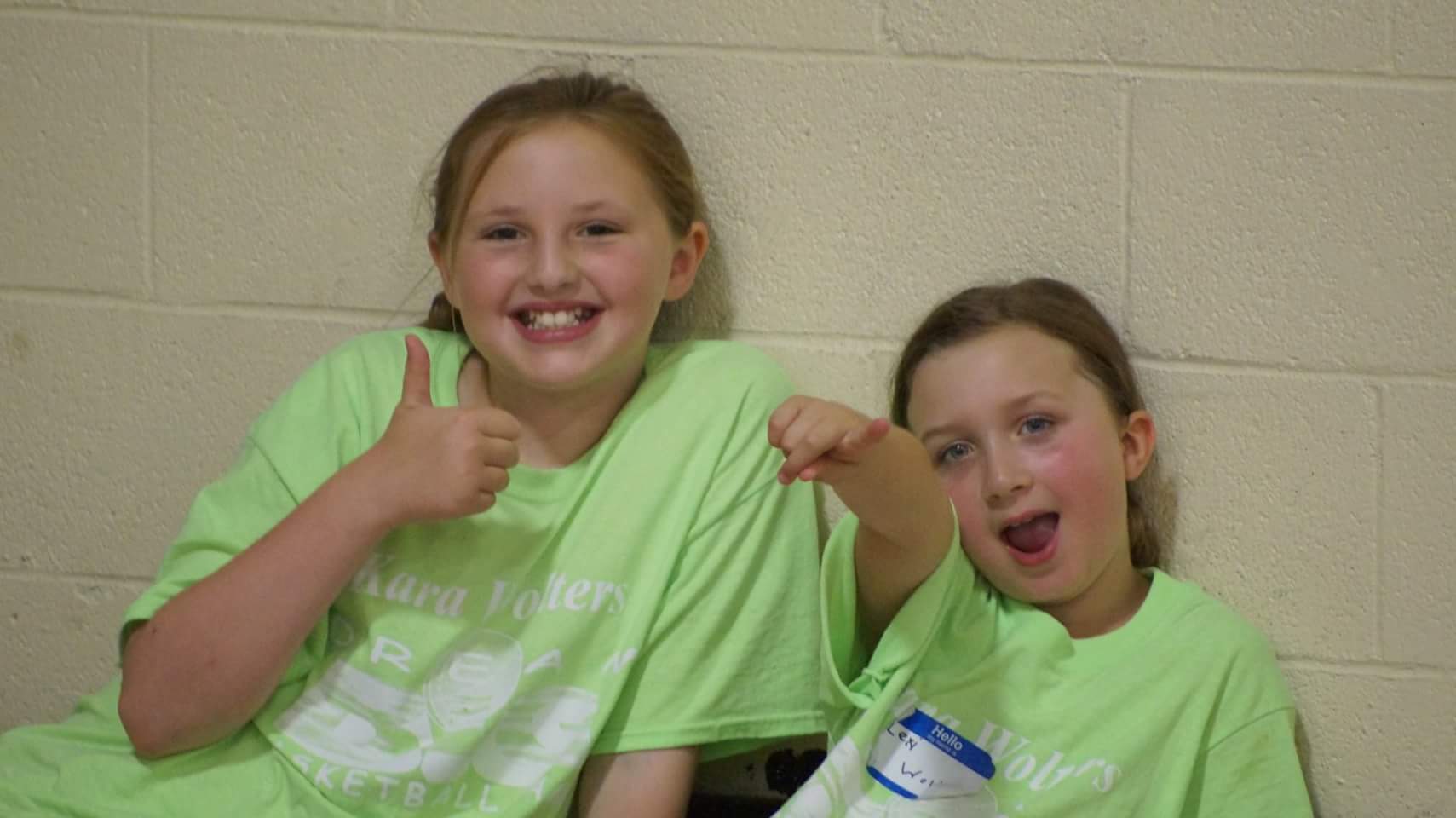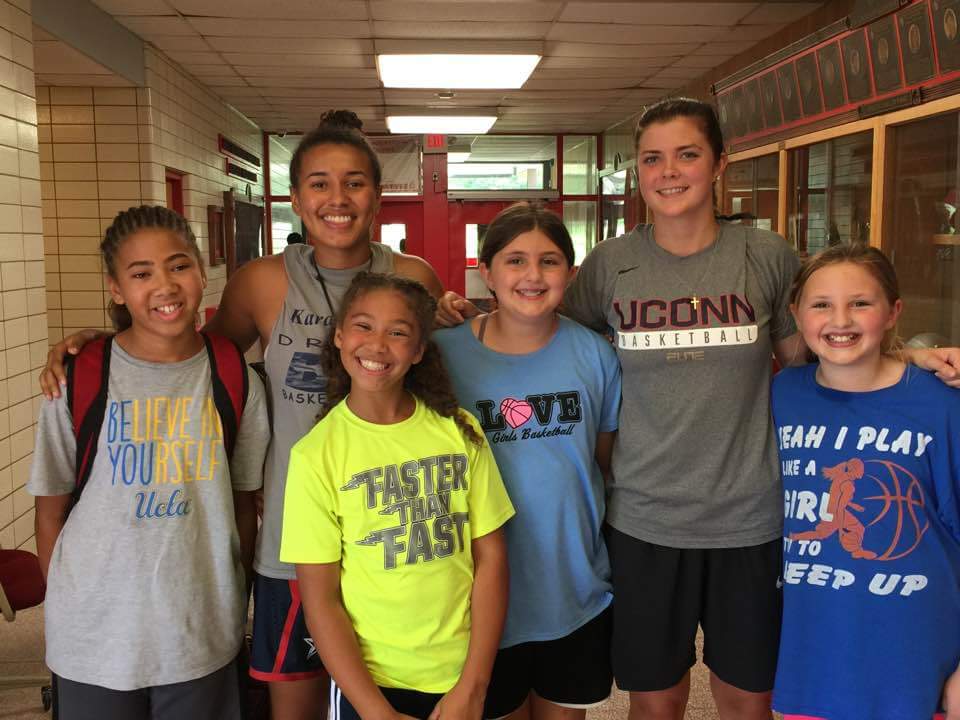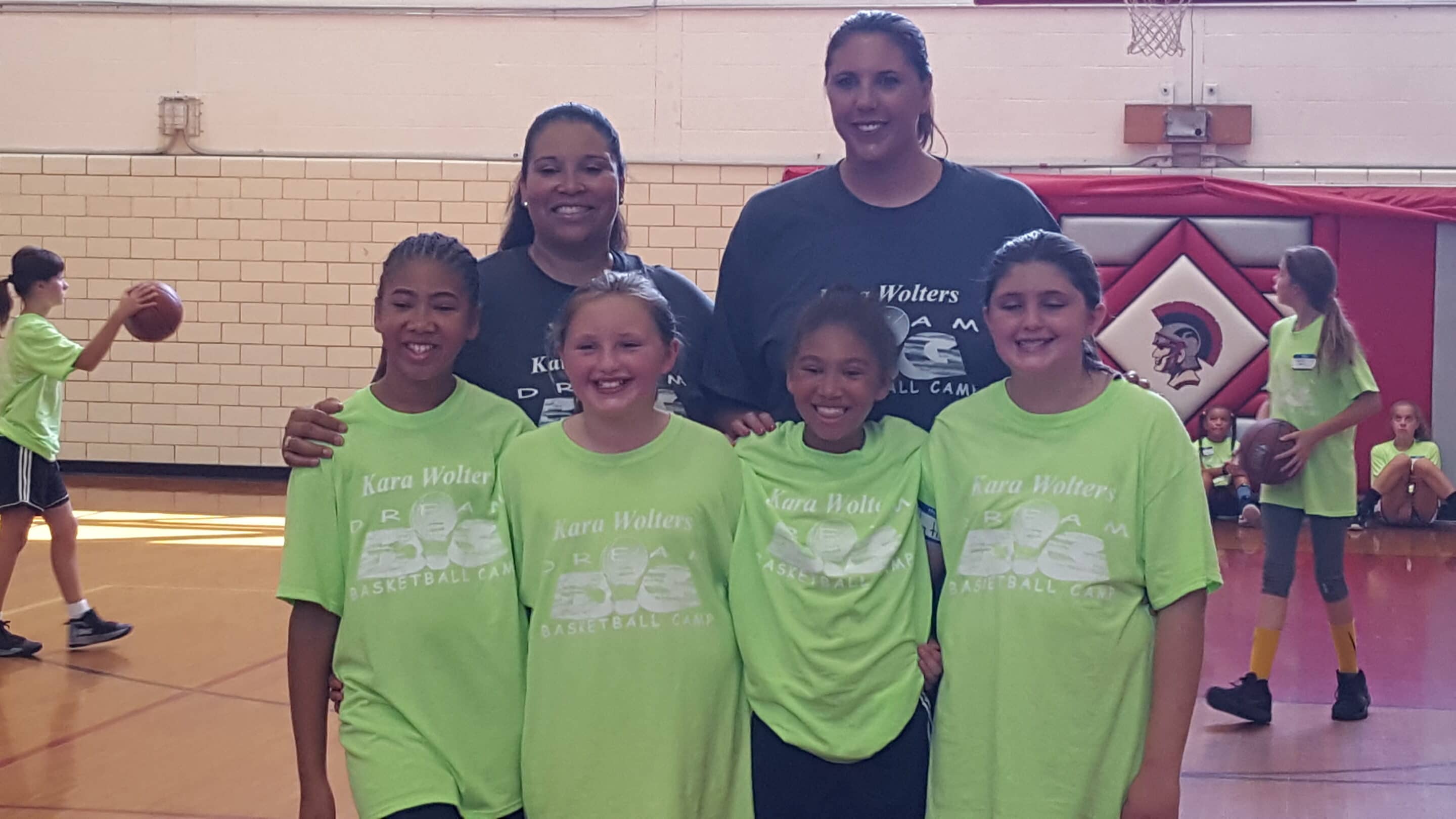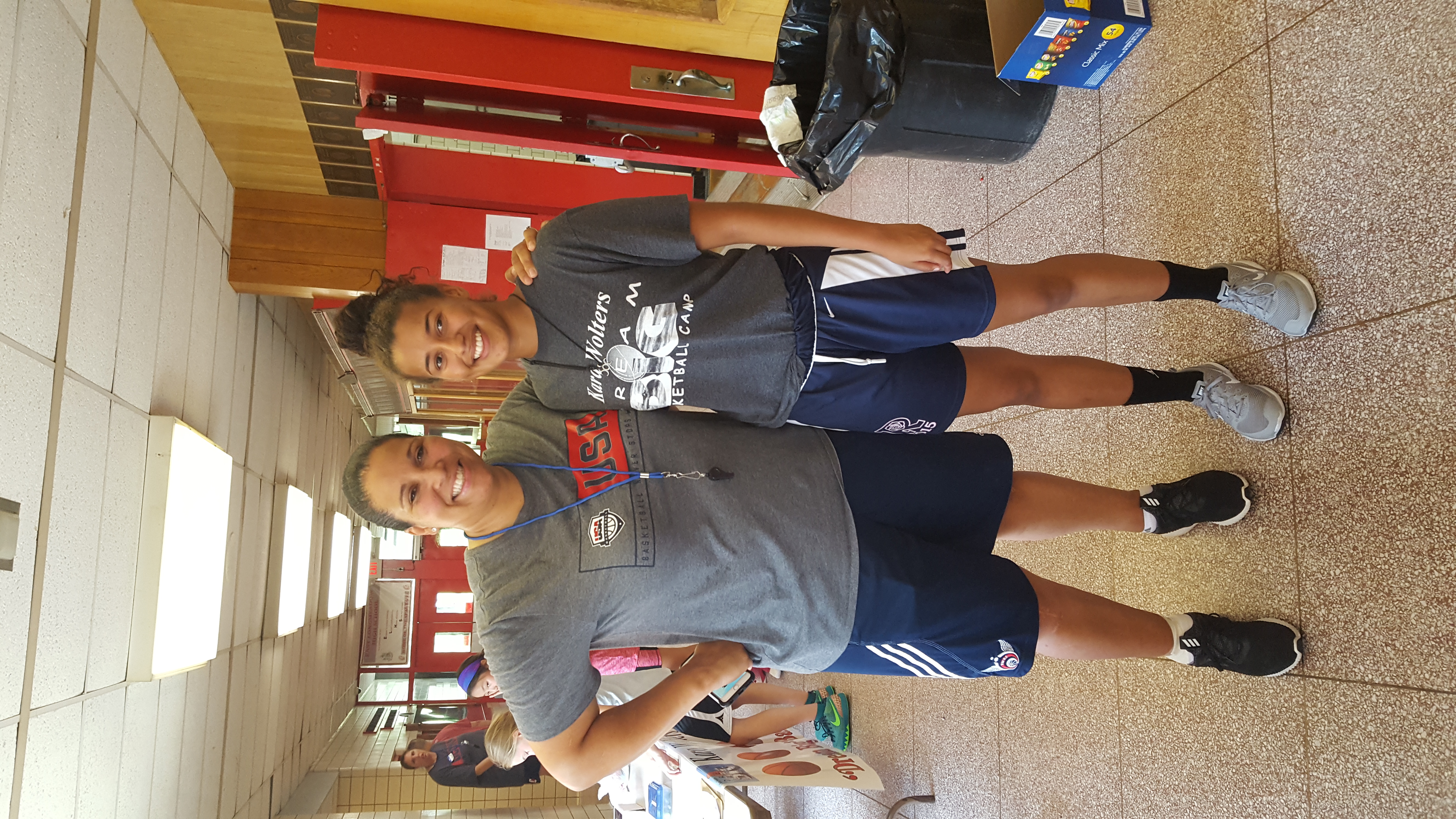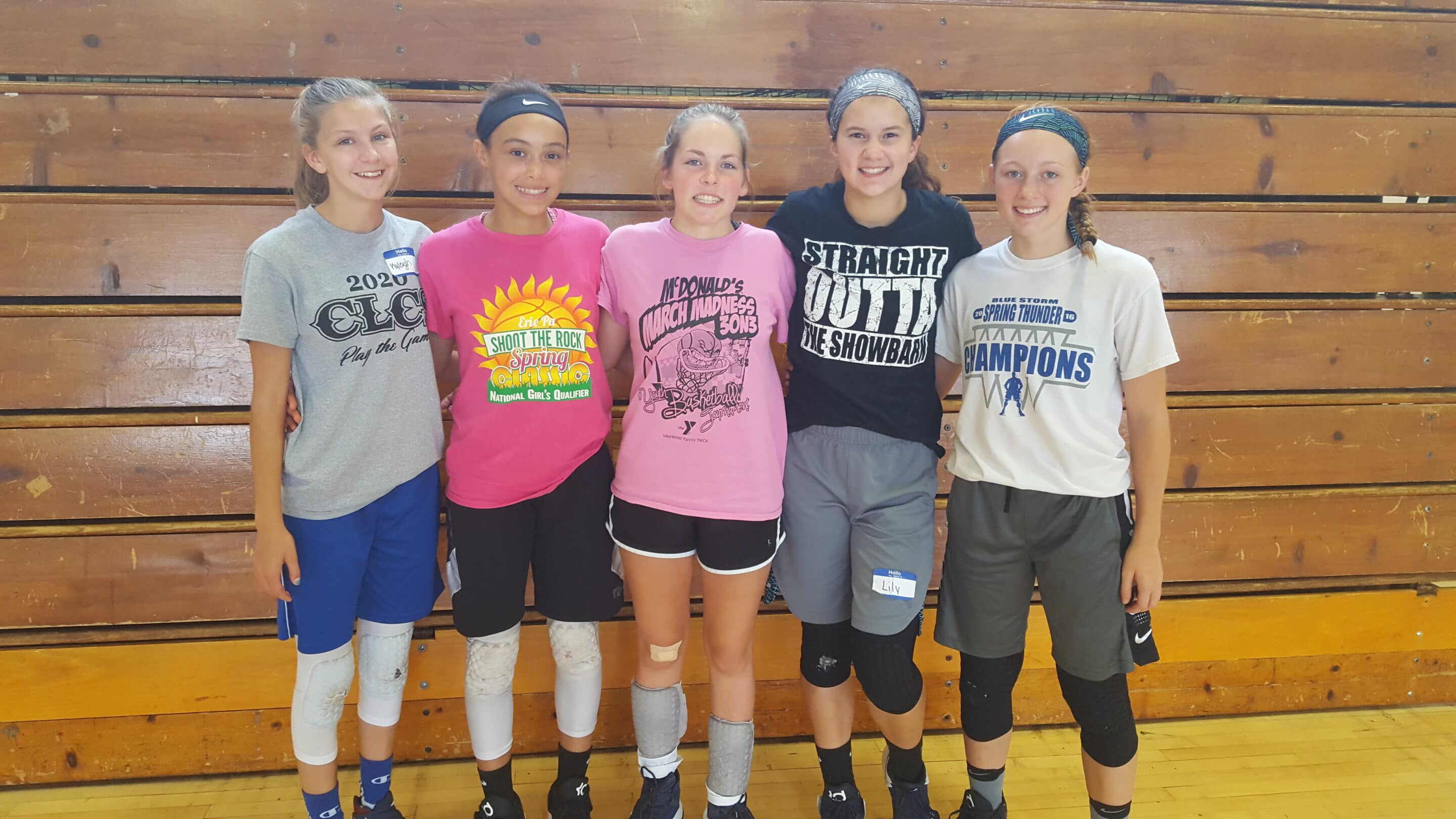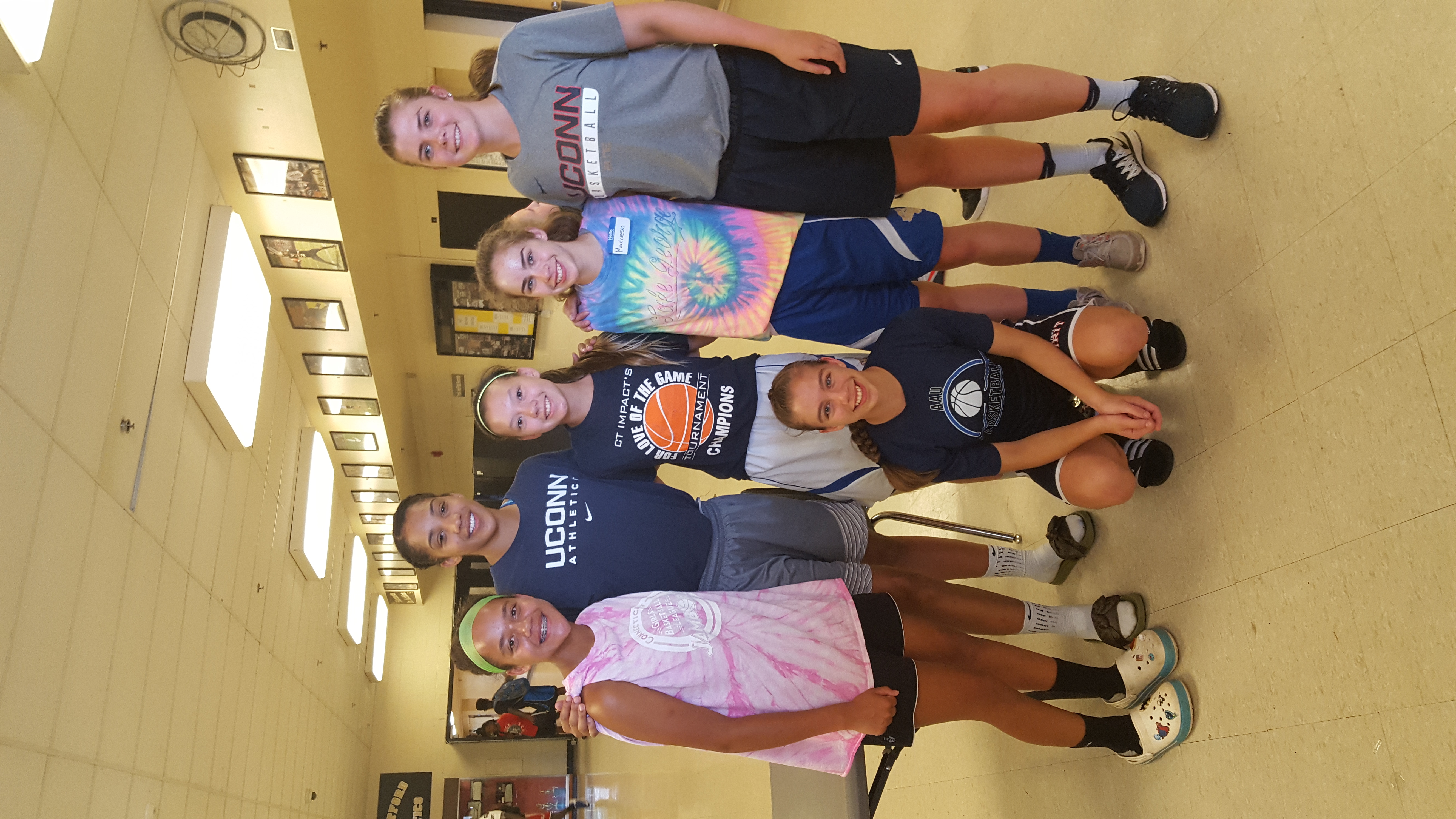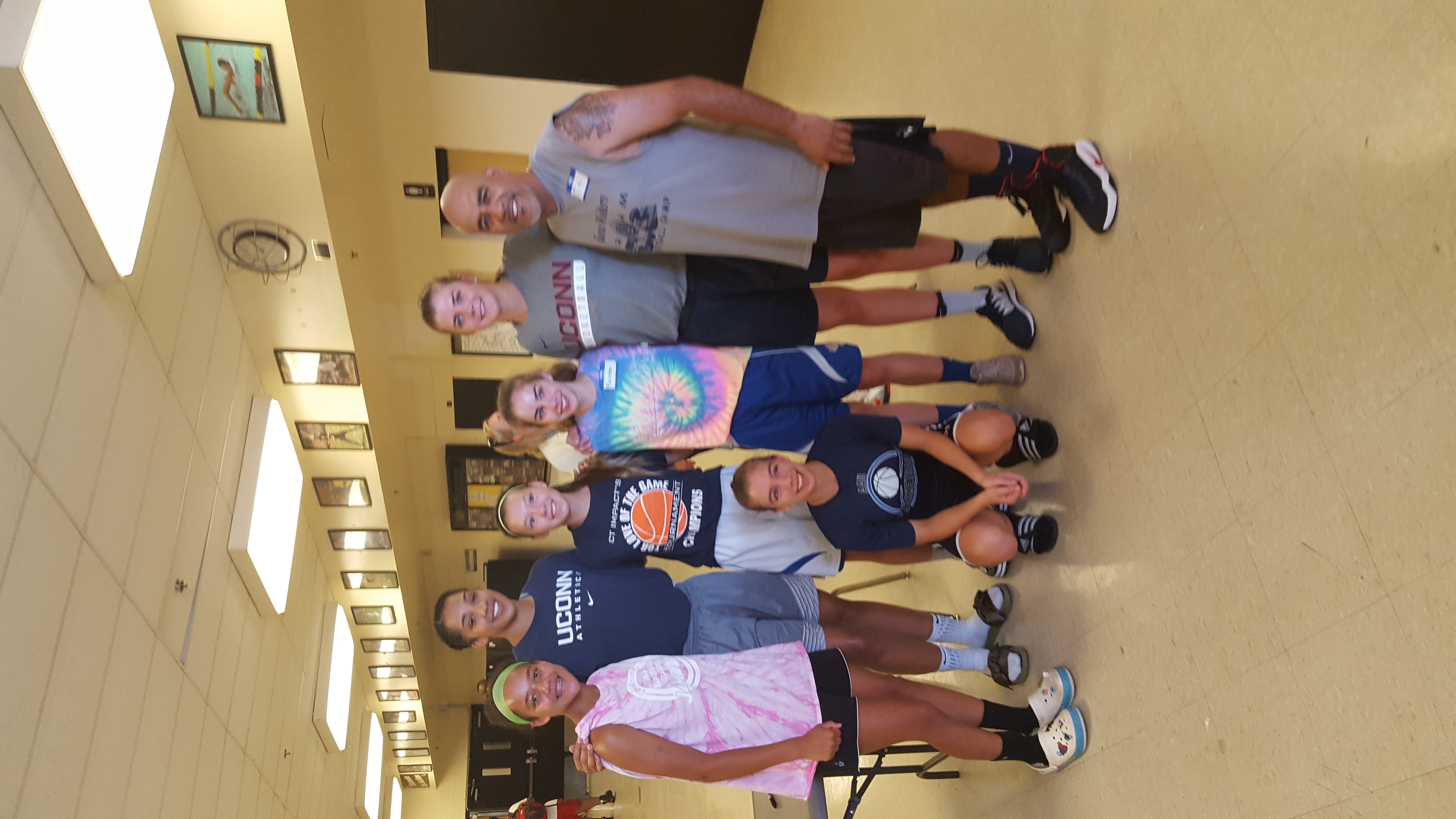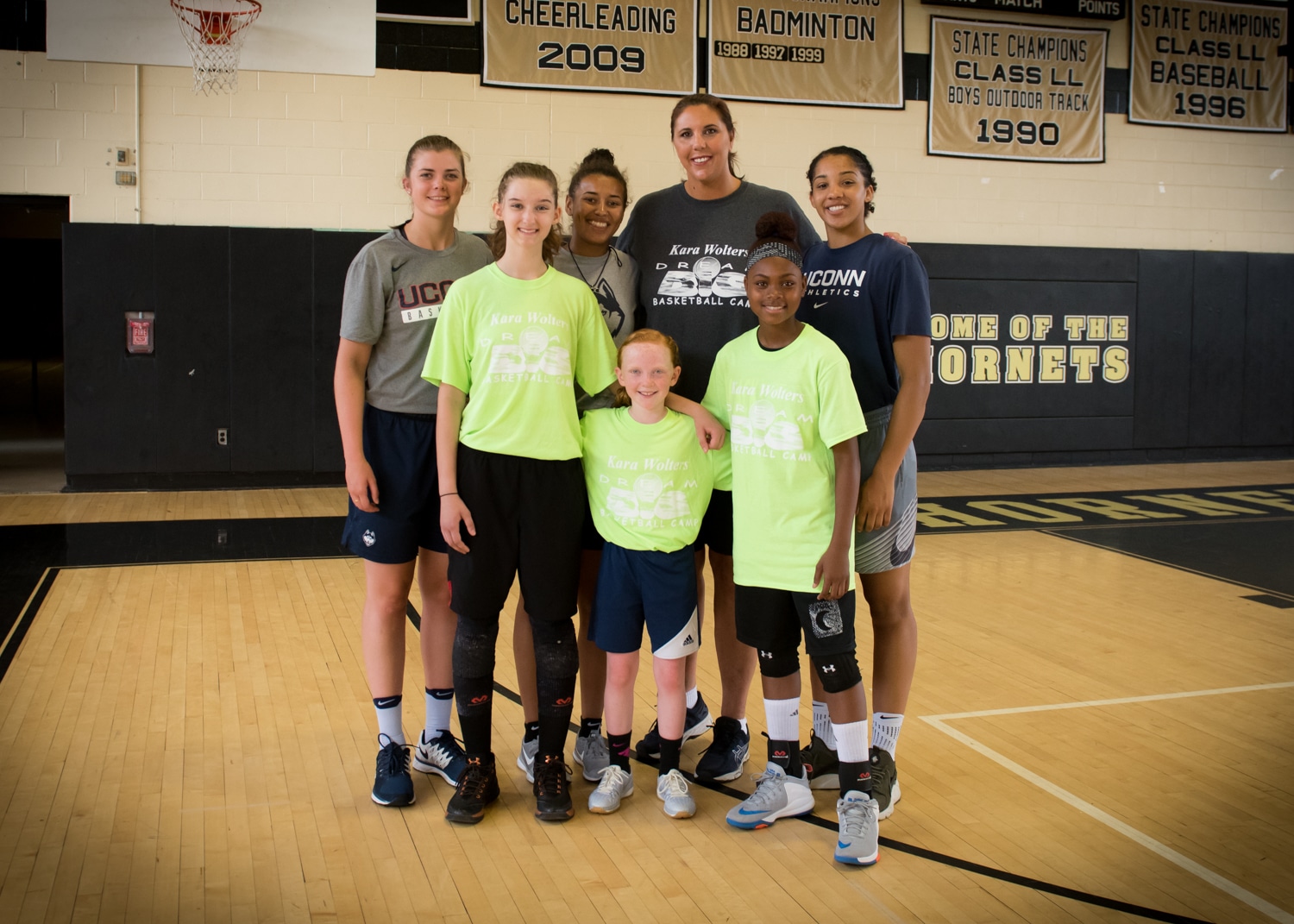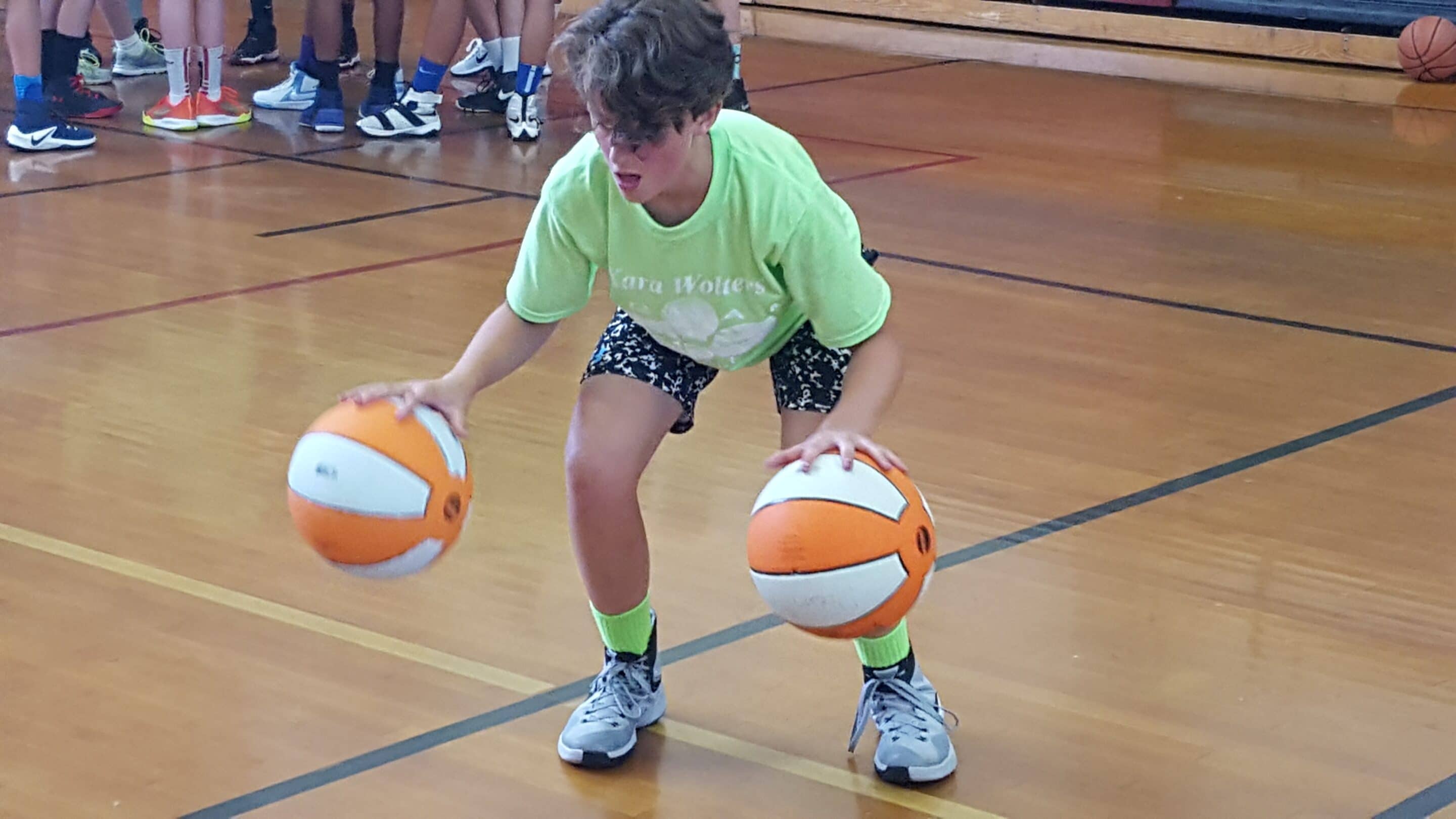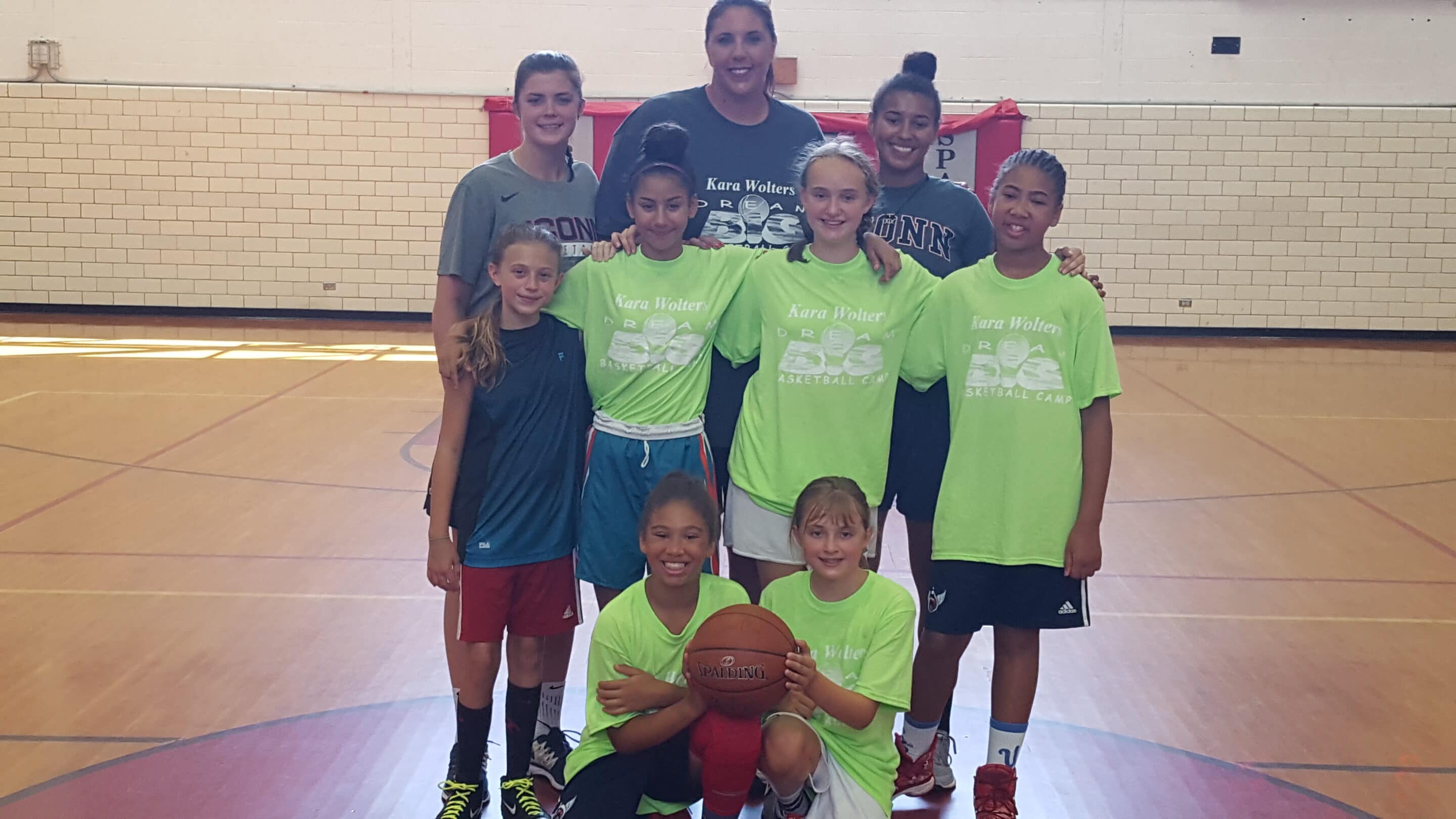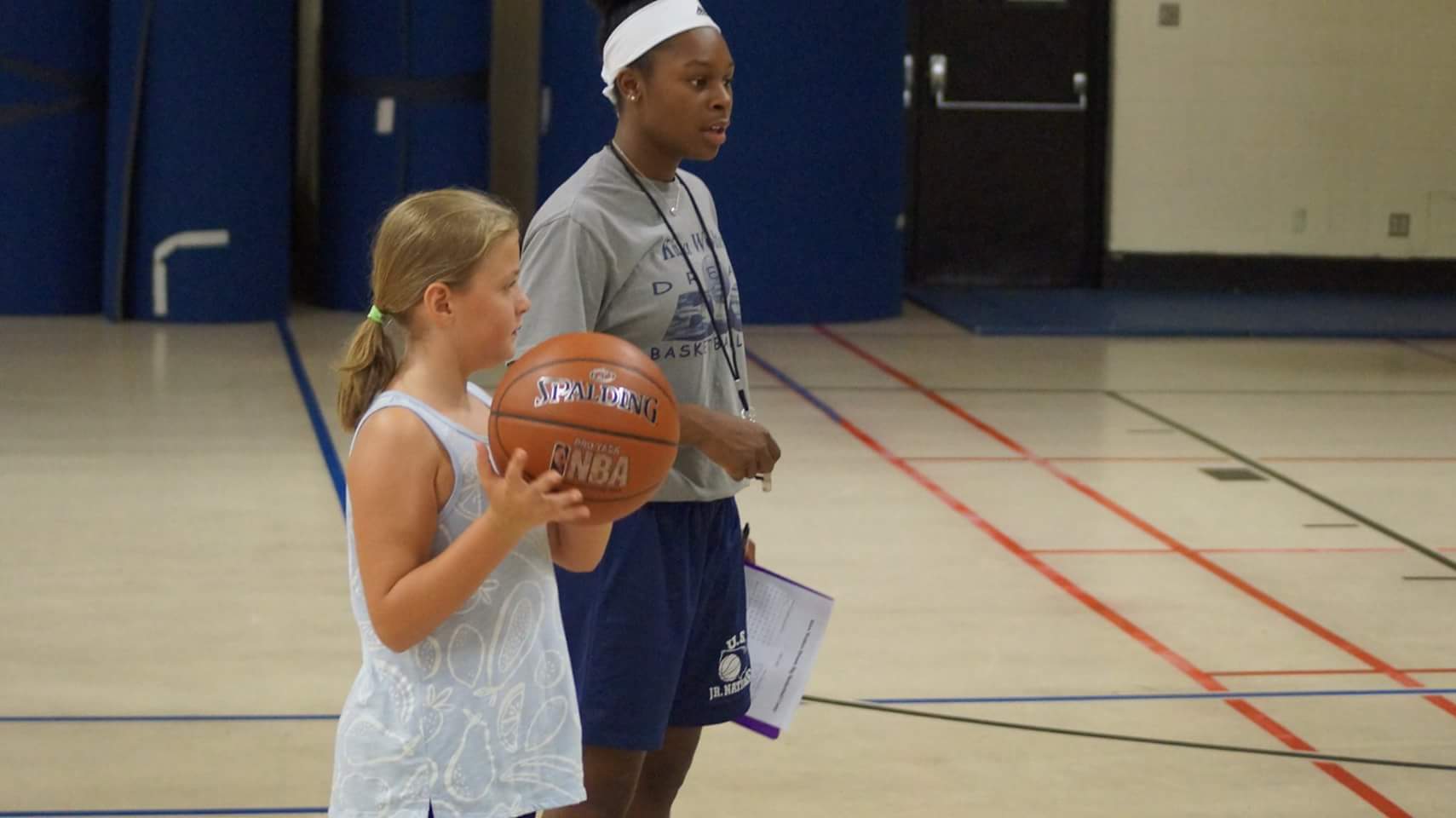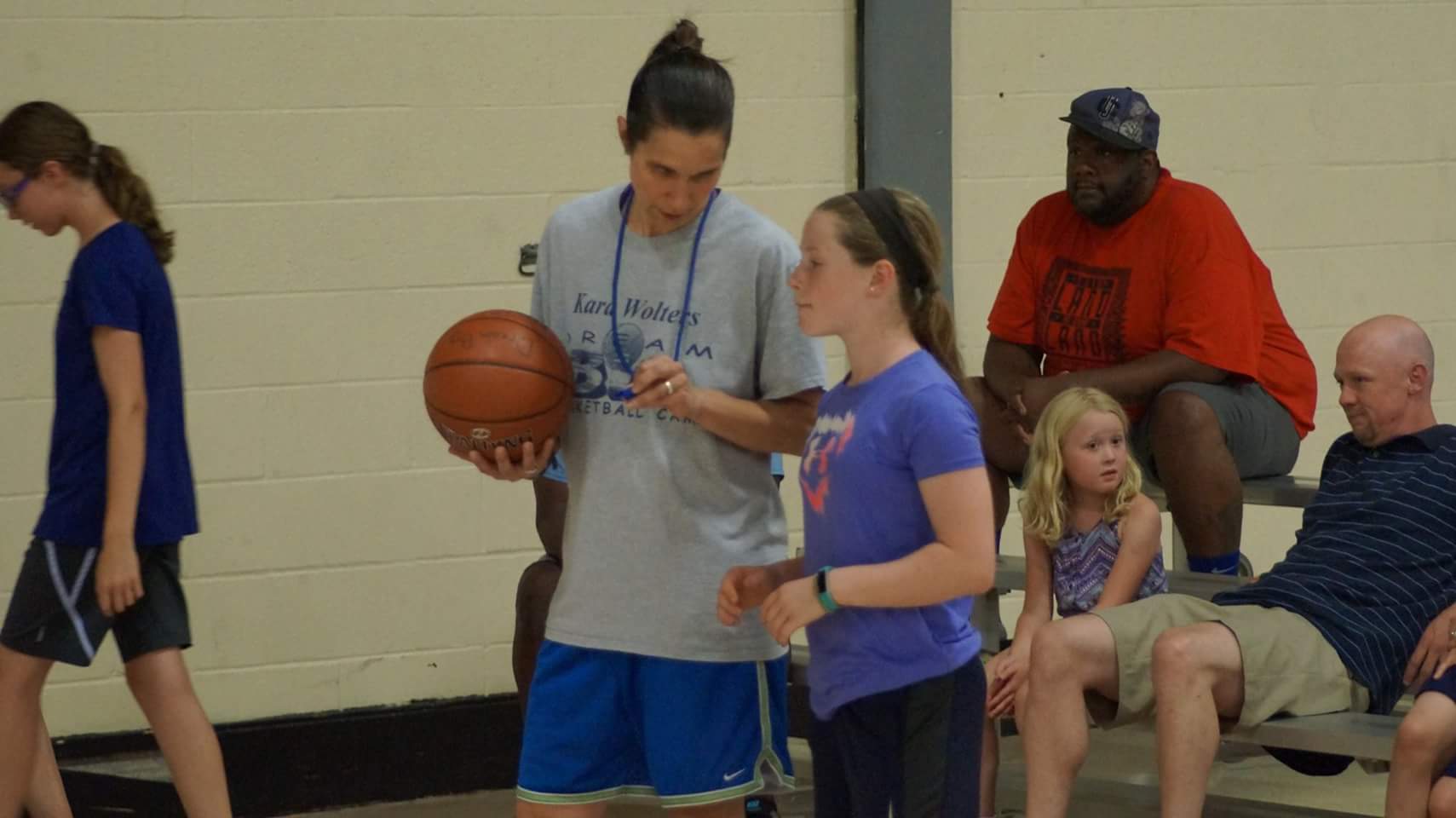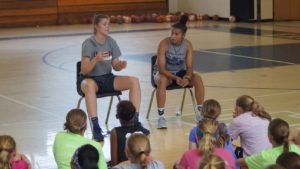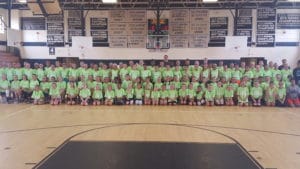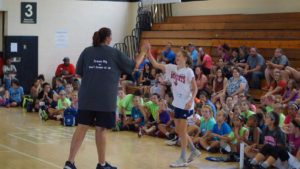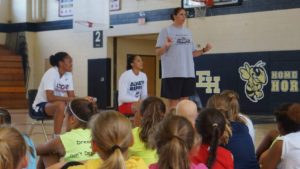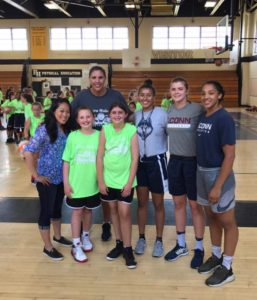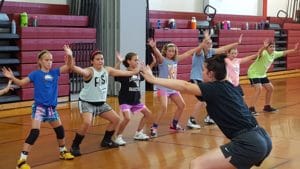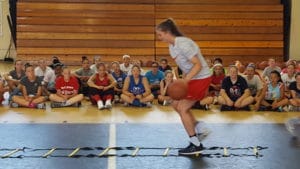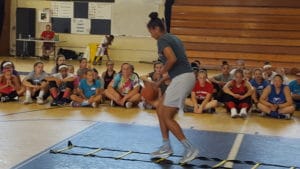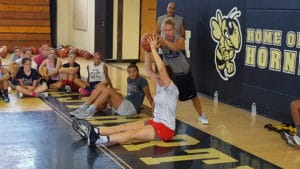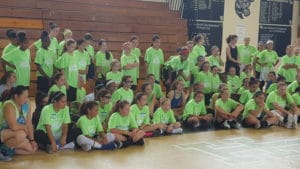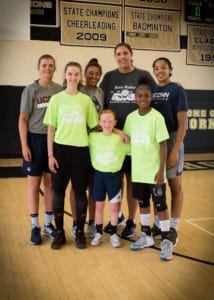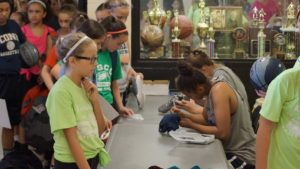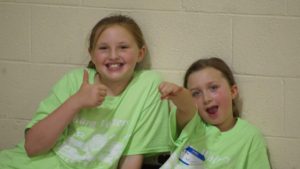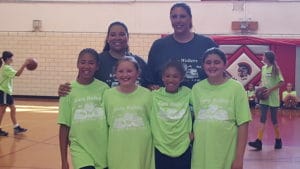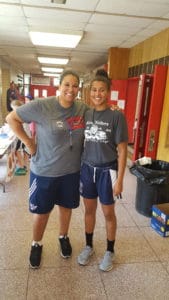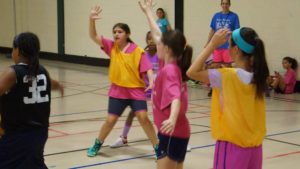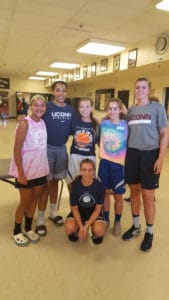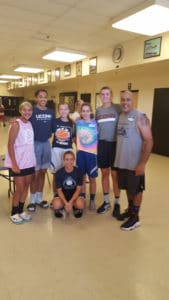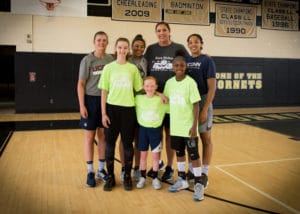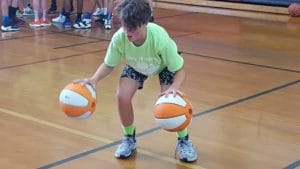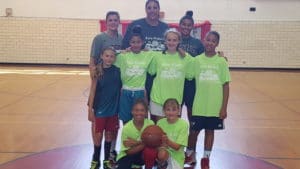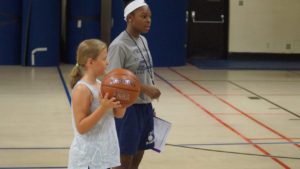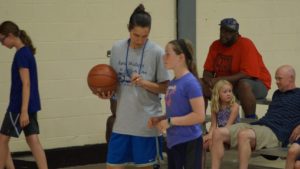 Dream Big Camps 2016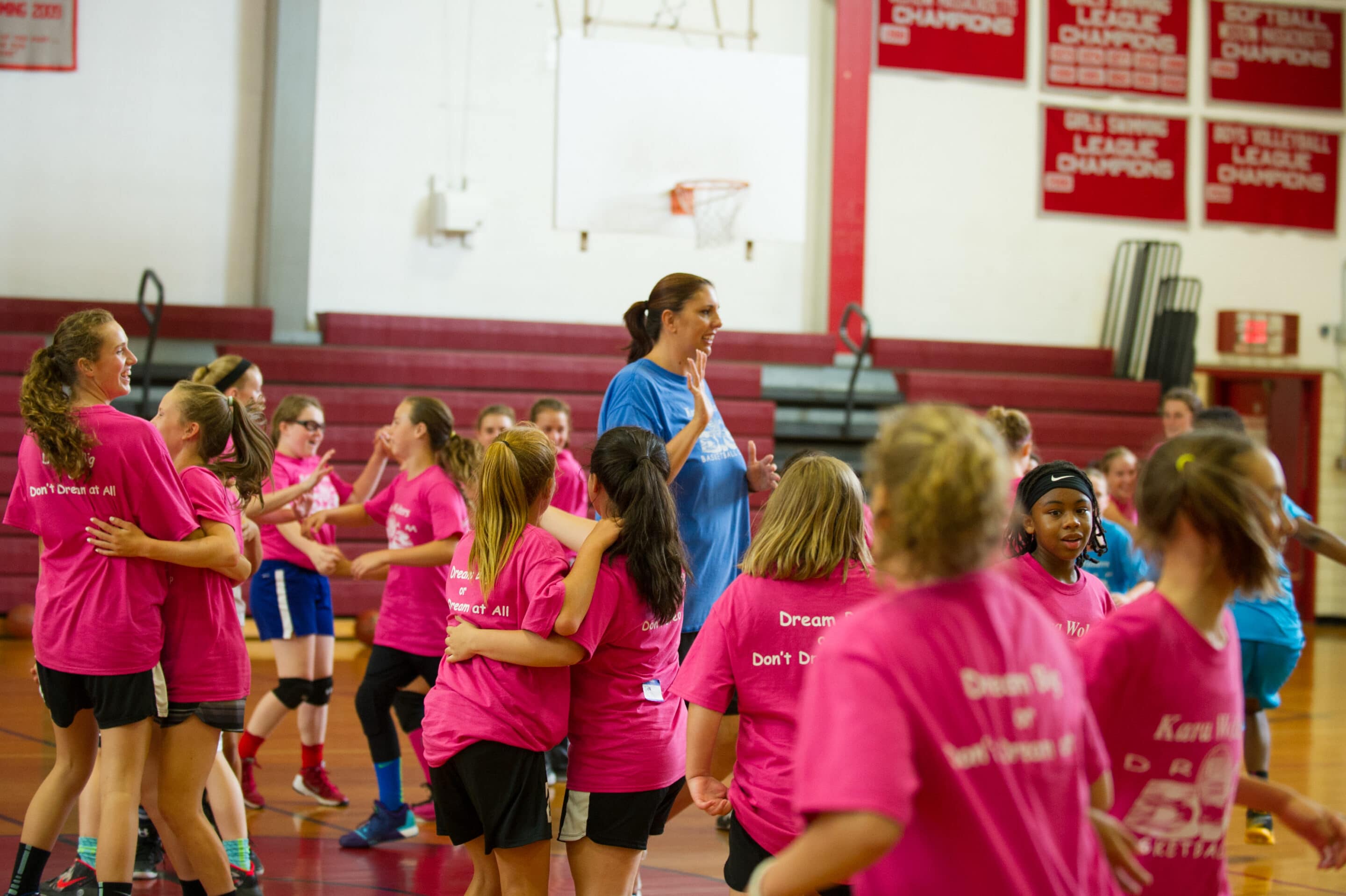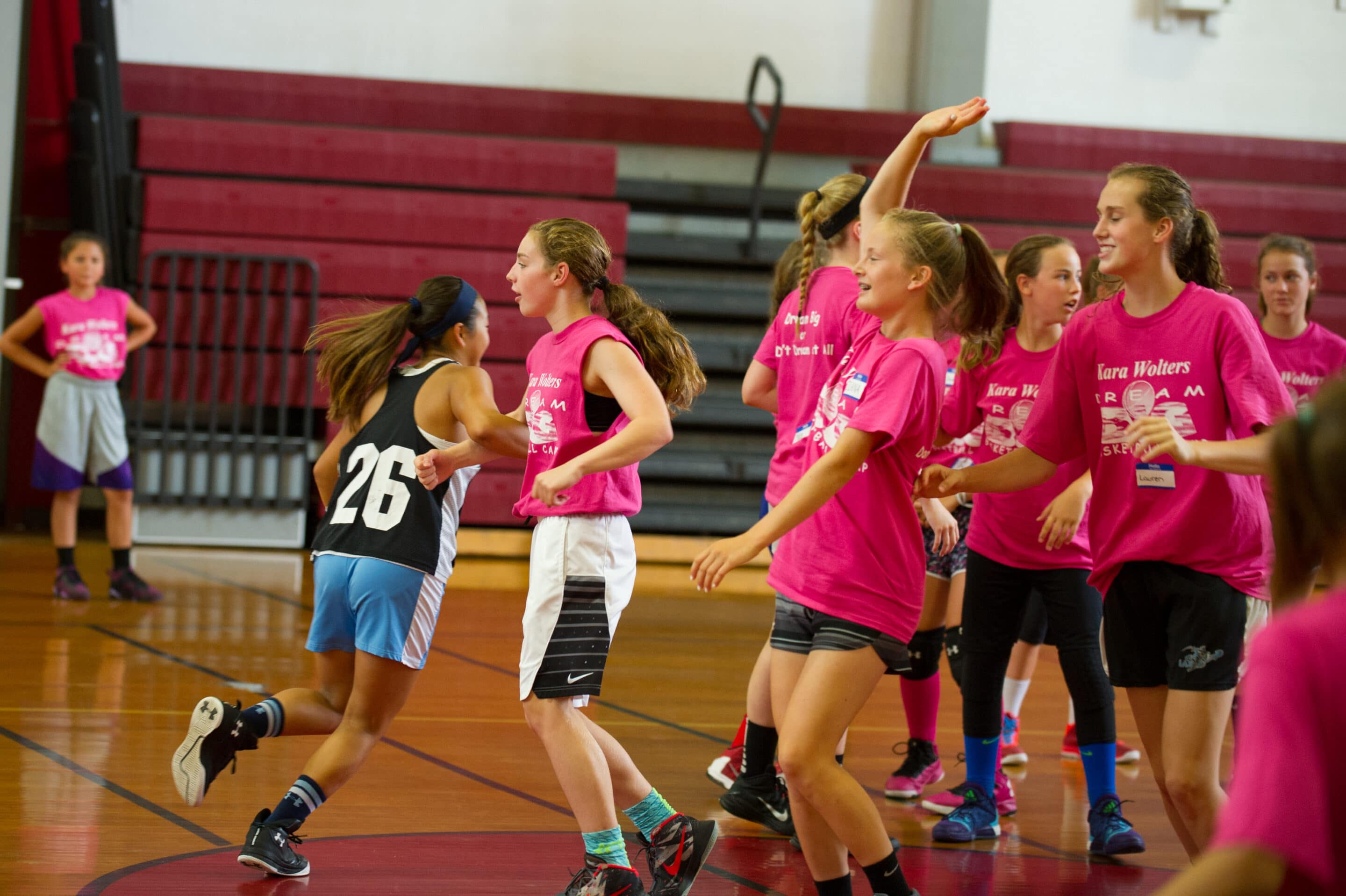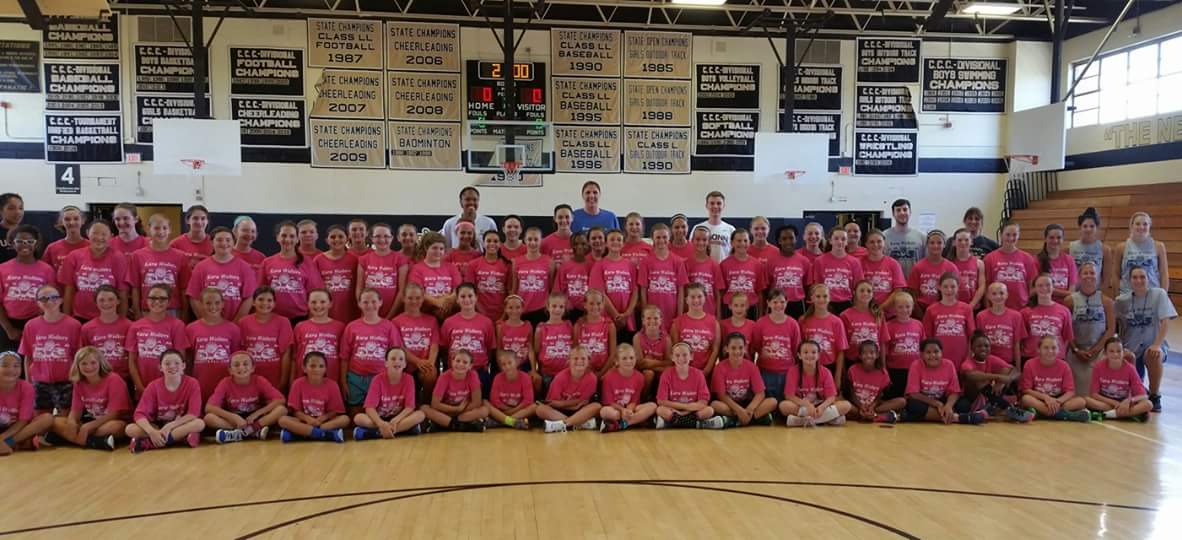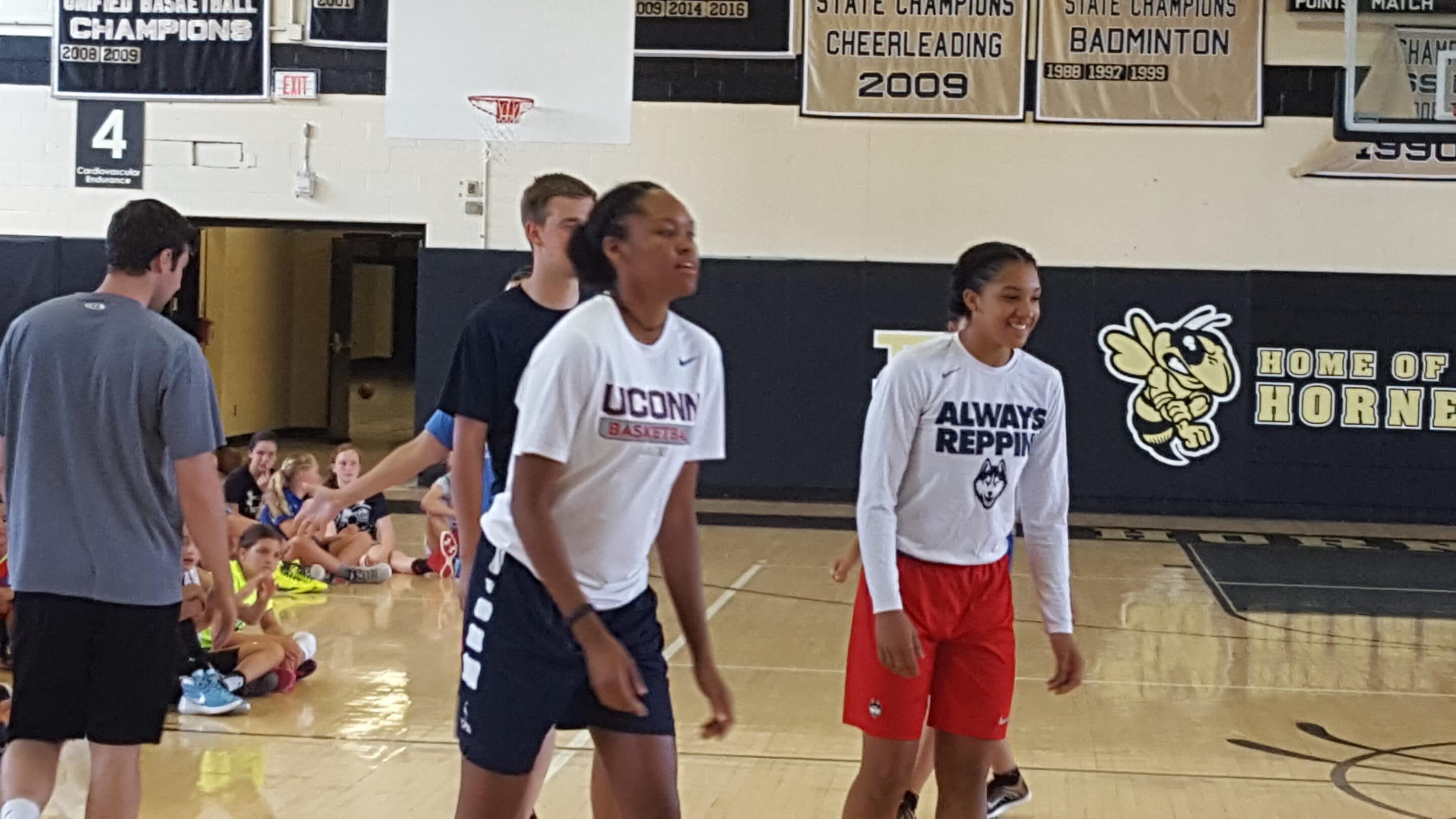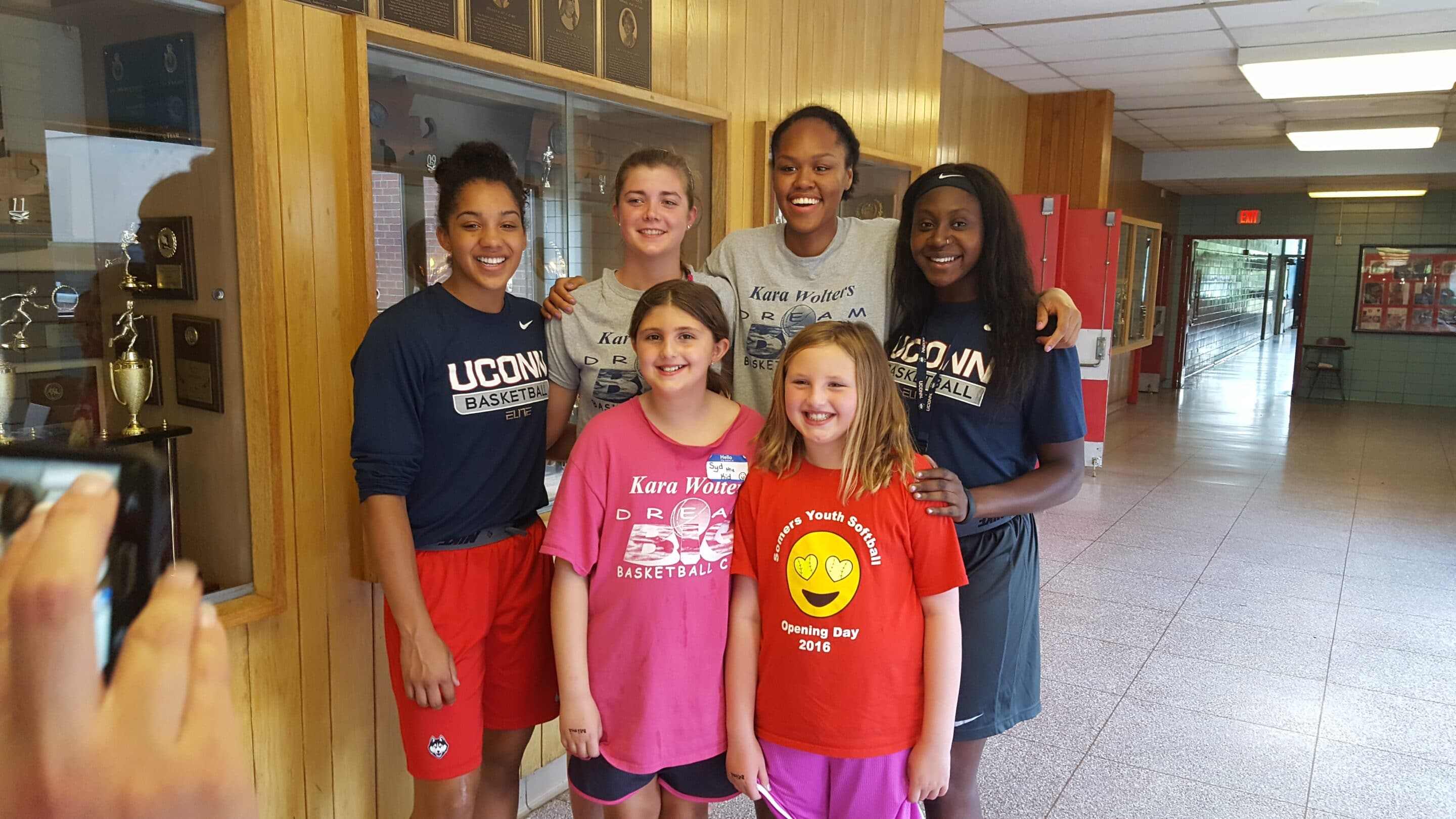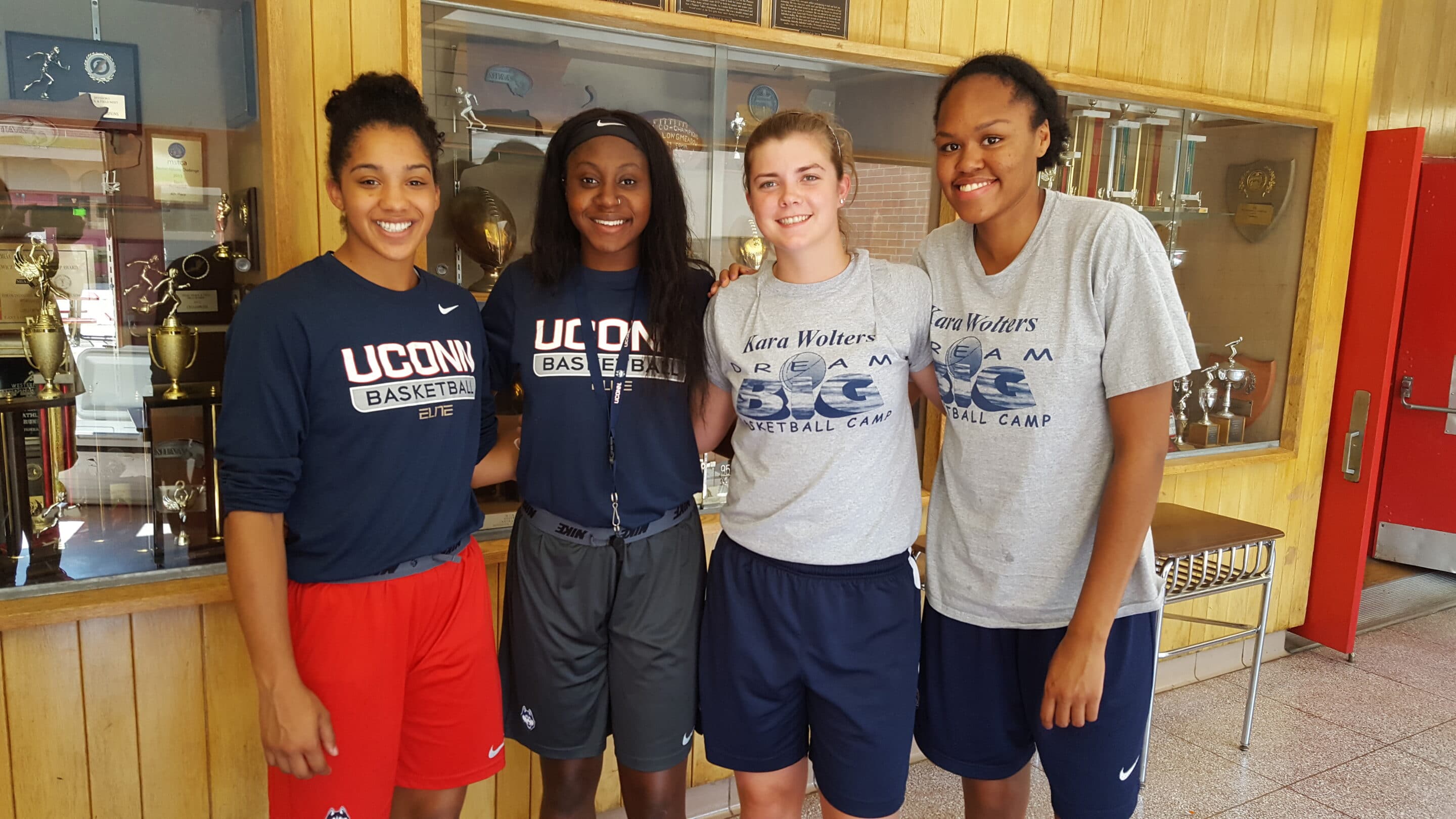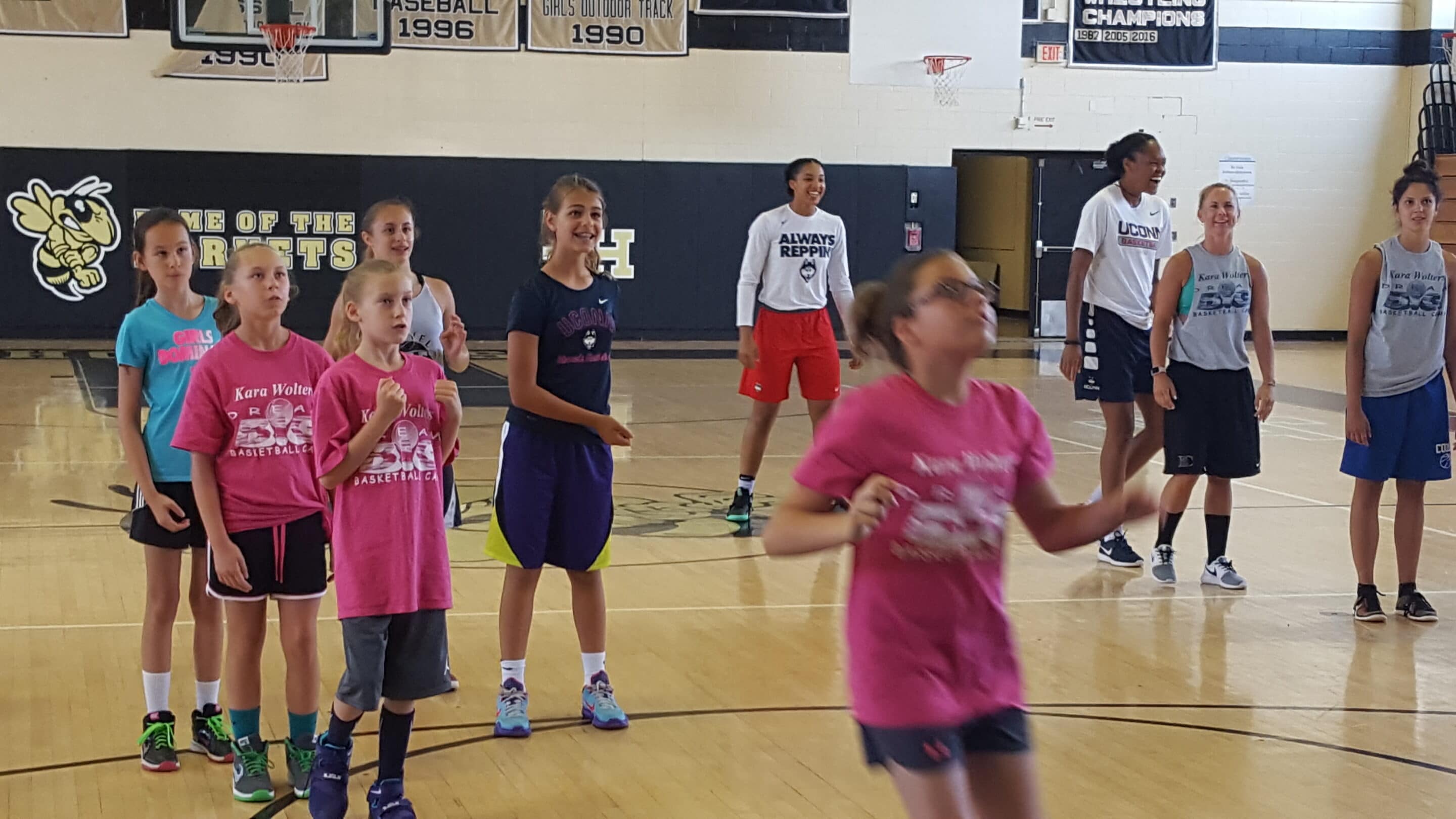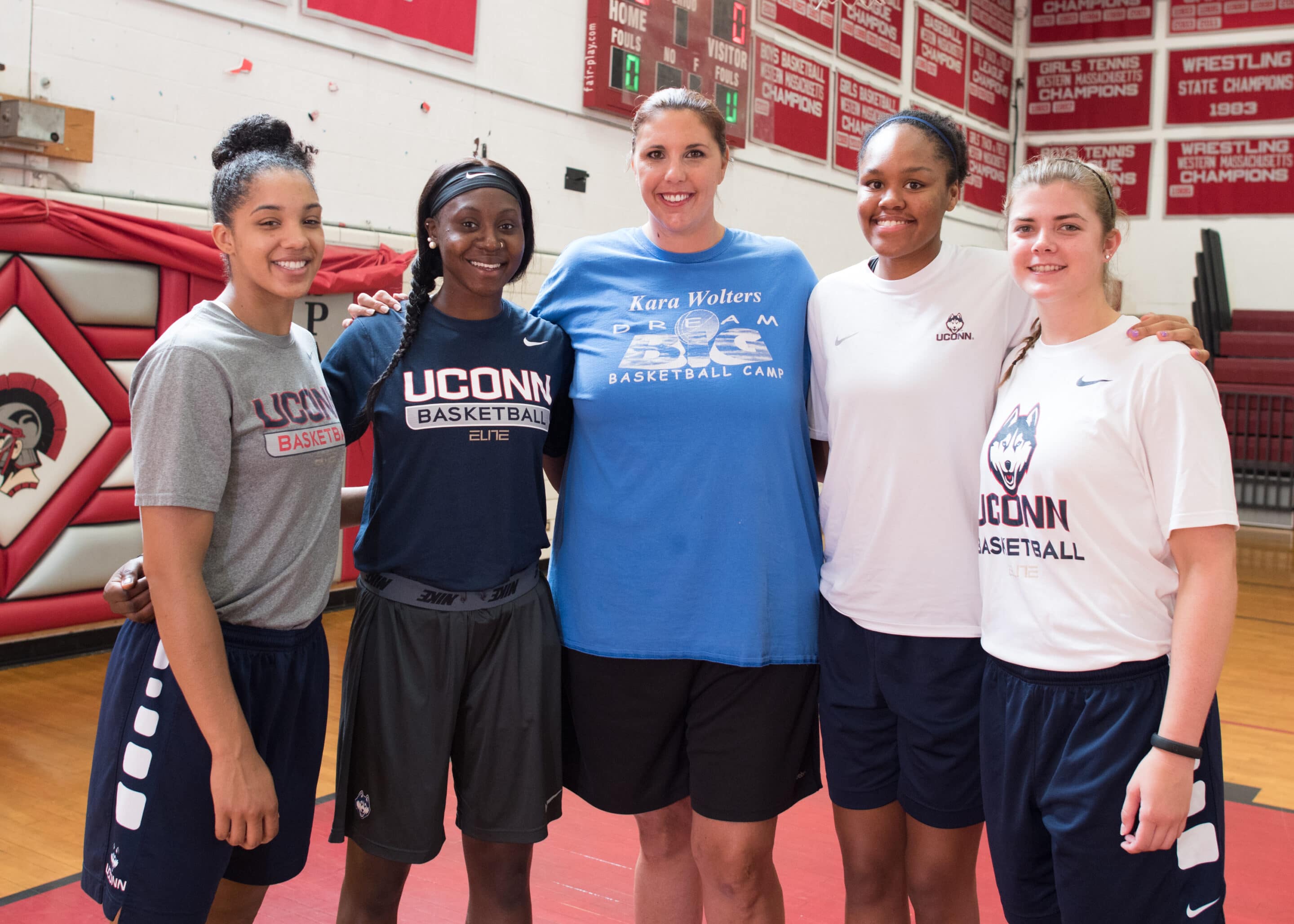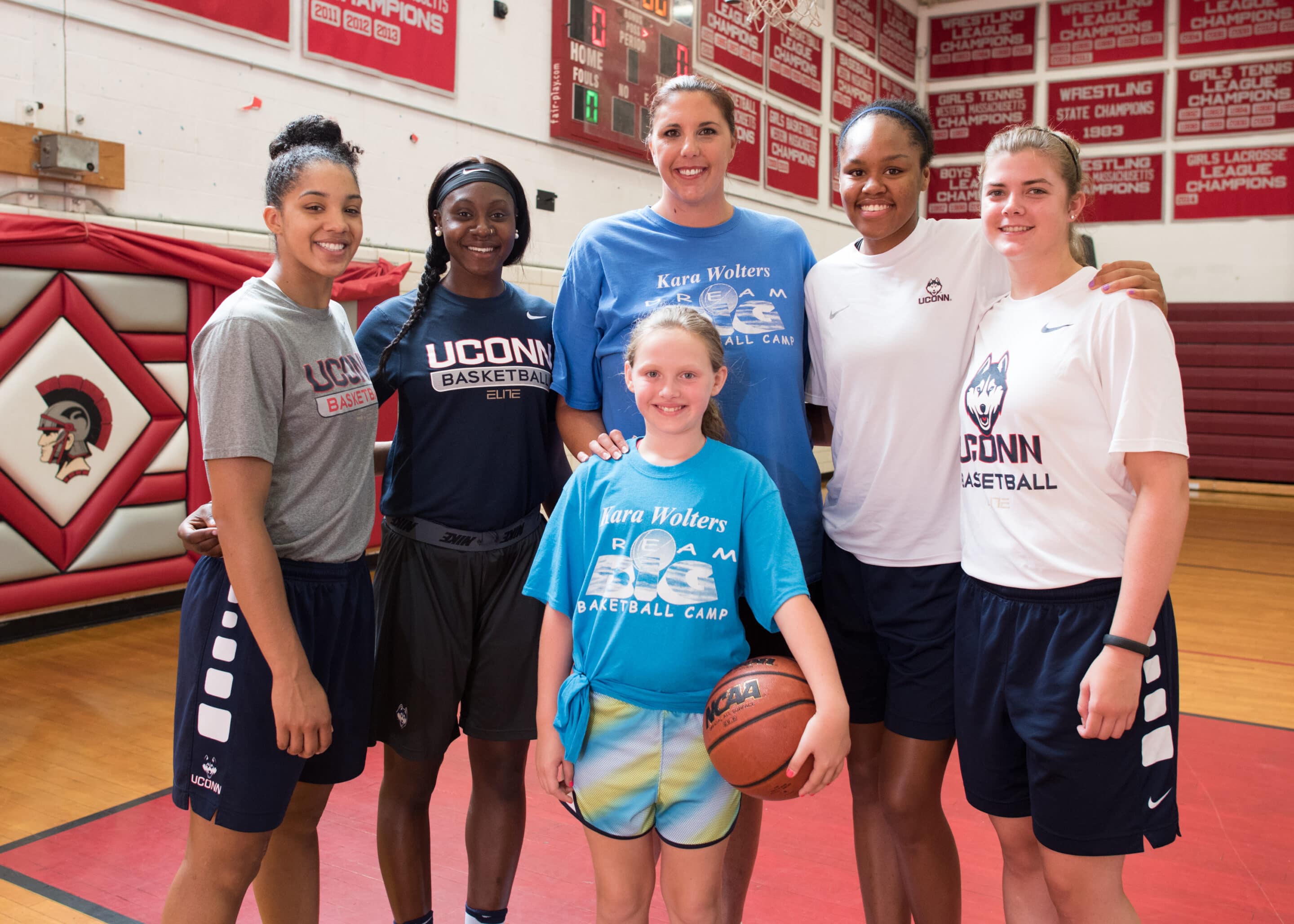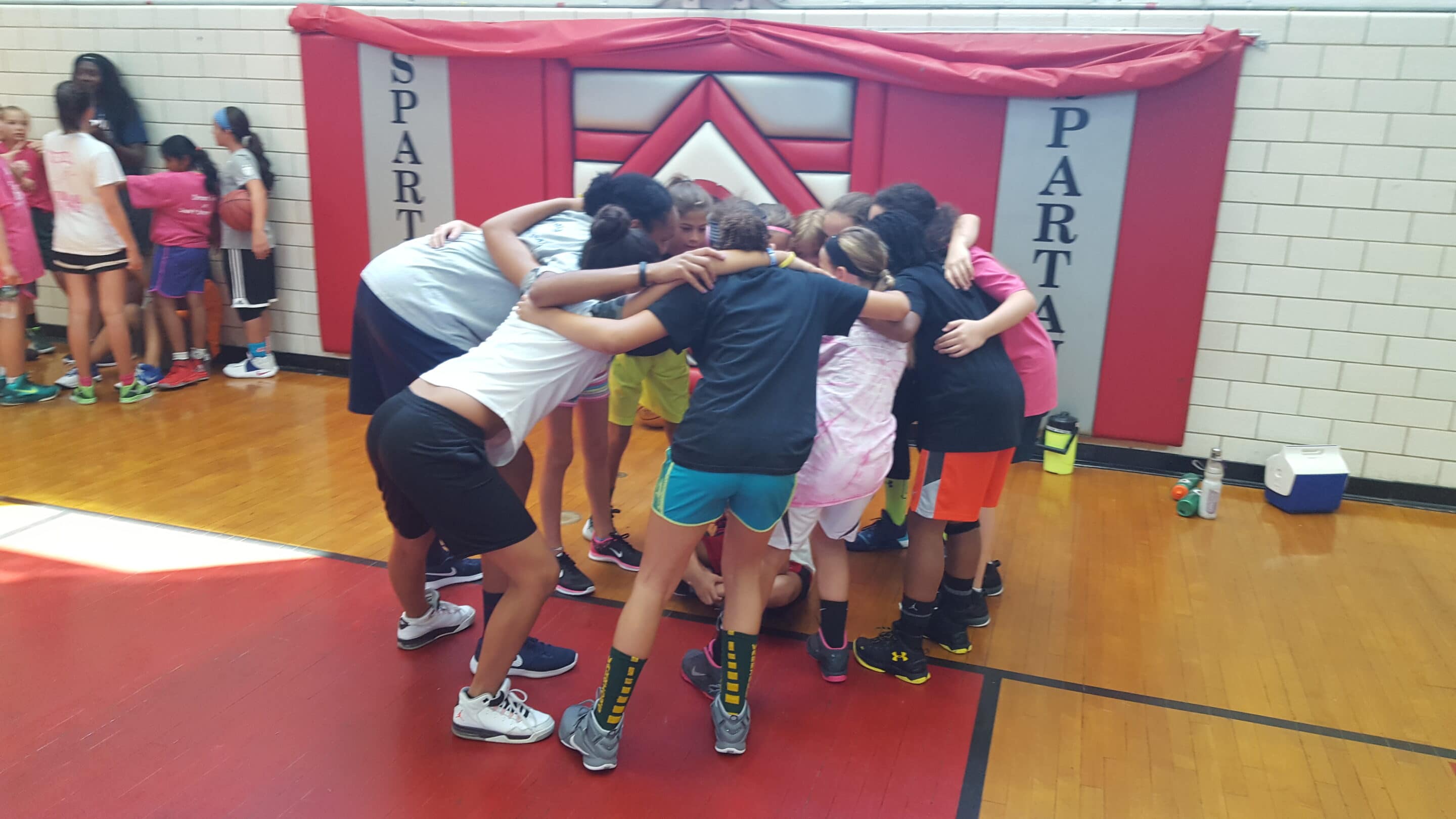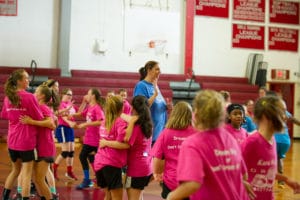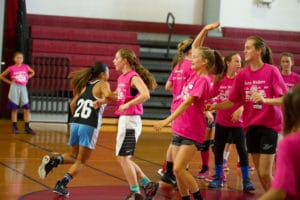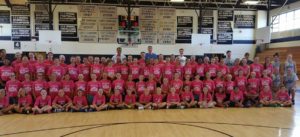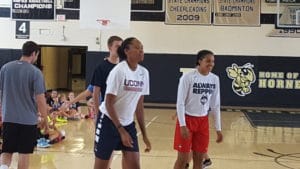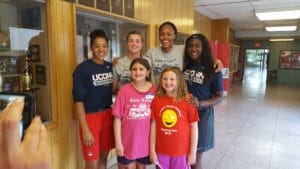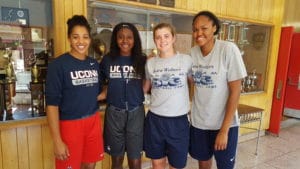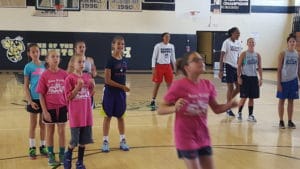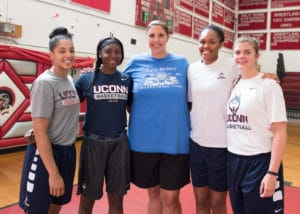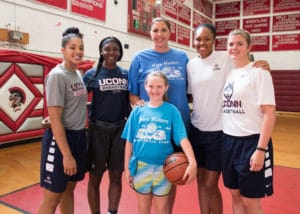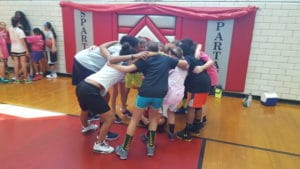 Thank You to Our Past Sponsors